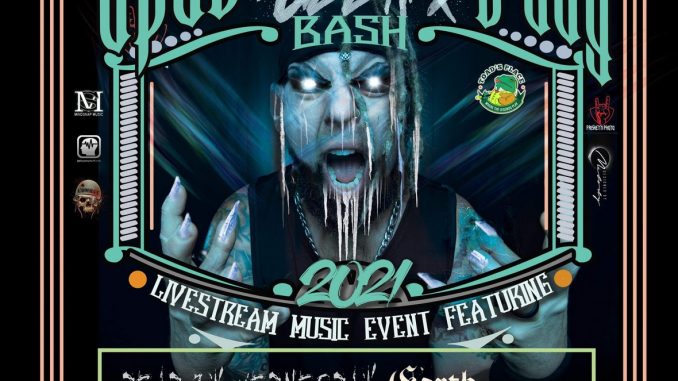 OPUS' BLIZZARD B-DAY BASH 2021
Live Stream Event
Starts at 7PM. Sharp!
ALL AGES!
Featuring…
DEAD BY WEDNESDAY
EARTH (BLACK SABBATH Tribute USA – Special Unplugged Acoustic Set)
KINGS & LIARS
MARC RIZZO (Guitarist of SOULFLY – Solo Shred)
*Plus more surprises!!!
*Includes premier of DBW's new song "Mars in Exile" & more TBA!!!
Streaming Live on:
YOUTUBE, FACEBOOK, & TWITCH here:
YT: https://www.youtube.com/combatrecords
FB: https://www.facebook.com/toadsplaceofficial
Twitch: @BrainwaveHQ
Donations Welcome & Encouraged Here:
https://paypal.me/MindsnapMusic
Sponsored by…
Mindsnap Music : Combat Records : Frisketti Photos : Brainwave HQ : Toads Place : Designed By Melody Myers