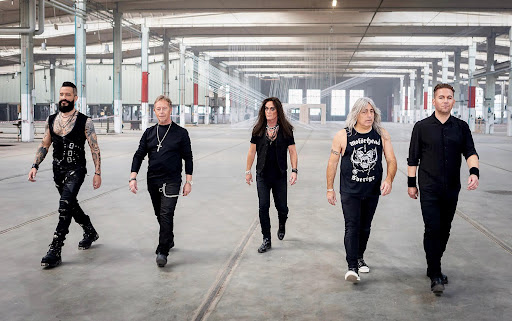 Stream their current album through any of these services.
Swedish band MAD INVASION combines classic 70's/80's hard rock influences with a modern approach and soundscape. The vast experience of the band members as musicians, songwriters and performing artists − includes numerous album releases and tours over the years.
MIKKEY DEE will be special guest drummer on the next MAD INVASION album – already in production and set for release this Summer. The drums are currently being recorded and the first single and video from the new album will be released in March 2022. The album will be a full concept album, taking the theme of good vs evil to the next level by exploring the deeper layers of darkness even further while continuing to fight the 'good fight'. The working title of the album is 'Crack In the Sky'. Stay tuned for more information on the progress of the album.
Check out the latest videos from their current album 'Edge Of The World', three of which feature Mikkey Dee as special guest.
Edge Of The World: https://www.youtube.com/watch?v=6PfB6Lrslz4
Crazy And Wild: https://www.youtube.com/watch?v=Qy27VkTdvvA
Devil's Calling: https://www.youtube.com/watch?v=Sgsifejy7zk
Walking In The Shadows: https://www.youtube.com/watch?v=9dIT7M5RUsU&t=50s
For more information about Mad Invasion, please visit their Website or LinkTree, Facebook, Instagram, YouTube.
Media assets (all okay to share online): Promo material
Please tag on social media:
Tag on Facebook & Instagram – @MadInvasion