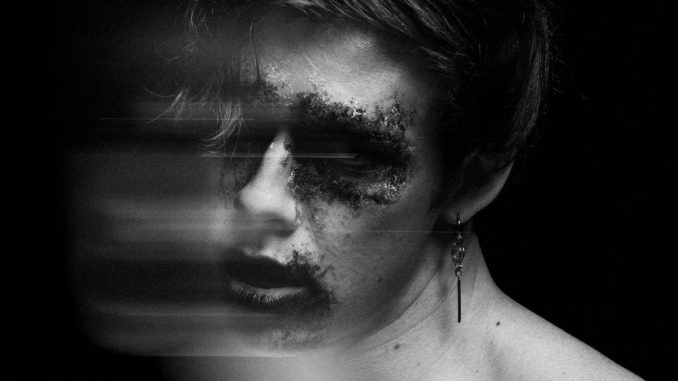 Monday, March 29th, 2021 – Hard-hitting and darkly charismatic Los Angeles-based singer, rapper and producer, Mike's Dead, has dropped brand new music video for "Nightmares", the second single to be taken from his upcoming 'Revenge EP'. The video offers a macabre, twisted narrative of a relationship gone wrong that sees Mike suffer at the hands of an unhinged girlfriend. Watch the video
here
or by clicking the image below. Find the track on DSPs
here
.
"Nightmares" follows previous, punk tinged "
SICK
", which was released earlier this month and has clocked up 110,000 streams across platforms since release. These new songs mark a sonic shift that has seen Mike's Dead embrace the influence of the nu-metal and hard rock he grew up on (Nine Inch Nails, Limp Bizkit, Korn and Linkin Park) and provide Mike's rabid, 1 million+ fanbase with a great taste of what's to come with his upcoming 'Revenge EP'.
Providing some further insight on "Nightmares", Mike's Dead shares
"With "Nightmares" I really wanted to show my versatility as an artist.This is the first song I've ever released with any sort of falsetto singing. I think fans are going to connect with this one a lot – especially the music video. I wanted to keep the same level of darkness that my videos have so we went with a plot based idea where I get fed raw meat by a psychotic girlfriend. Super sick. Definitely an out of the box idea."
About Mike's Dead
Combining elements of legendary nu-metal/ hard rock groups such as Rammstein, Nine Inch Nails, Limp Bizkit & Korn with modern trap and electronic elements, American singer & producer, Mike's Dead, has paved his own lane as a multifaceted artist. Launching his brand in June of 2018, he quickly amassed over 1 million followers across social platforms leading him to over 15 million independent streams on his music in his first two years.
Growing up just outside of Washington D.C., he dropped out of college and at the age of 20, moved to Los Angeles to study audio engineering and music production. After years of relentless studio work, he crafted his unique sound; blending elements of hard rock with crushing bass lines and elaborate synth work. Vocally, he combines hard rap lyrics matched with raw emotion and ghostly melodies. With successful headlining tours under his belt and a "cult-like" fanbase at his side, we see an exciting future for Mike as he rolls out his new sound & inevitably his first album in 2021.