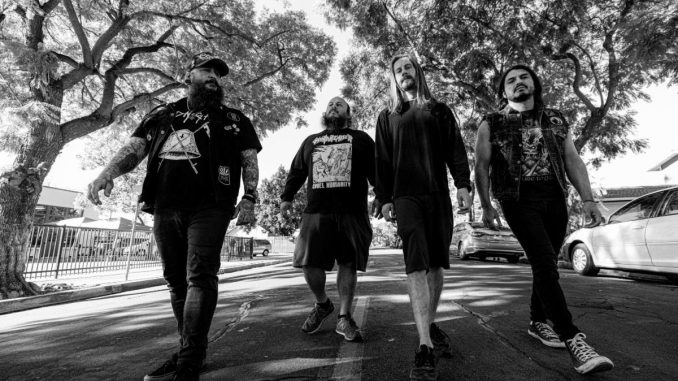 New EP Slated for Release Later this Year via Minus Head Records
Heavy metal purveyors INCITE are back with the crushing new single "Deadbeat" from their forthcoming EP, due out later this year via Minus Head Records.
Say vocalist Richie Cavalera, "Metalheads!!! We've all had a shit year but it's time to get fired up! Our new single 'Deadbeat' is dropping today, 4/20, along with a badass video! Roll up and get ready to burn and shred!!!"
As the foursome nears two decades as a band, the renegade disciples of trailblazing metal architects like Slayer, Sepultura, and Machine Head, INCITE continues to raise the torch for trend-killing and hipster-smashing metal. INCITE is as much a part of the fabric of the style championed by Pantera as the surge of newer bands like Power Trip and has forged its own identity over the course of five albums. The group's last album, 2019's Built to Destroy, was a visceral, urgent, voracious distillation of modern metal with reverence for the past, and boasted a progressed, matured sound for INCITE. The group's upcoming EP promises to deliver on these elements and more, and will certainly be praised as INCITE's finest work to date.
INCITE is:
Richie Cavalera – Vocals
Lennon Lopez – Drums
Christopher "EL" – Bass
Eli Santana – Lead Guitar
INCITE online: