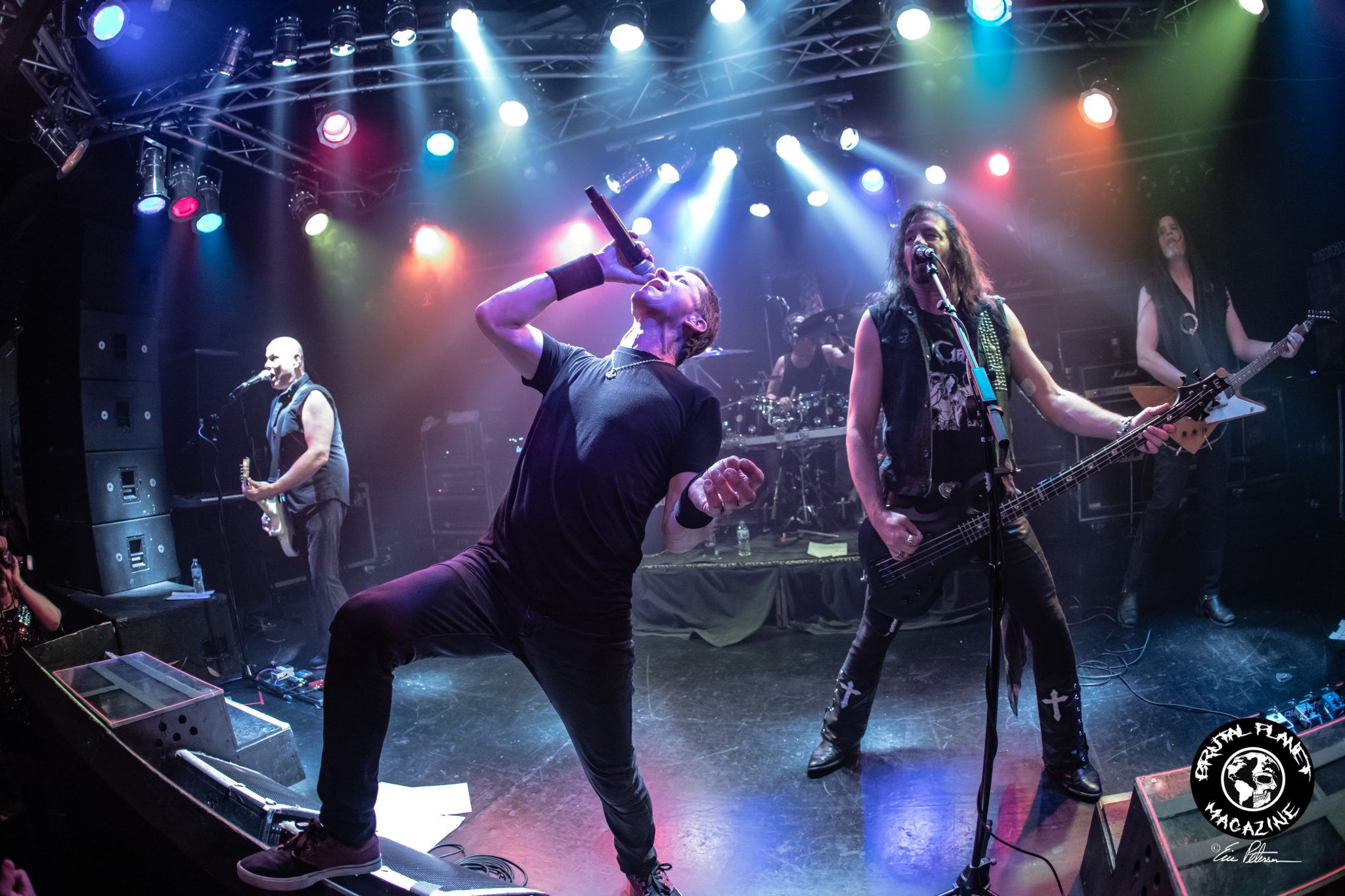 When metal legends come together to co-headline a tour only a few hours from you, it would be crazy to not make that trip. Metal Church and Doro kicked off a US tour in Las Vegas on April 17, 2019 at Count Vamp'd in Las Vegas, Nevada. Being that it is only a five hour drive I decided to take that trip from Salt Lake City, Utah. Both bands are artists that I have admired for years and grew up listening to. Metal Church is a band I have seen several times live and each time I see them they get better and better. Doro on the other hand, I have never seen live so this was going to be extra special.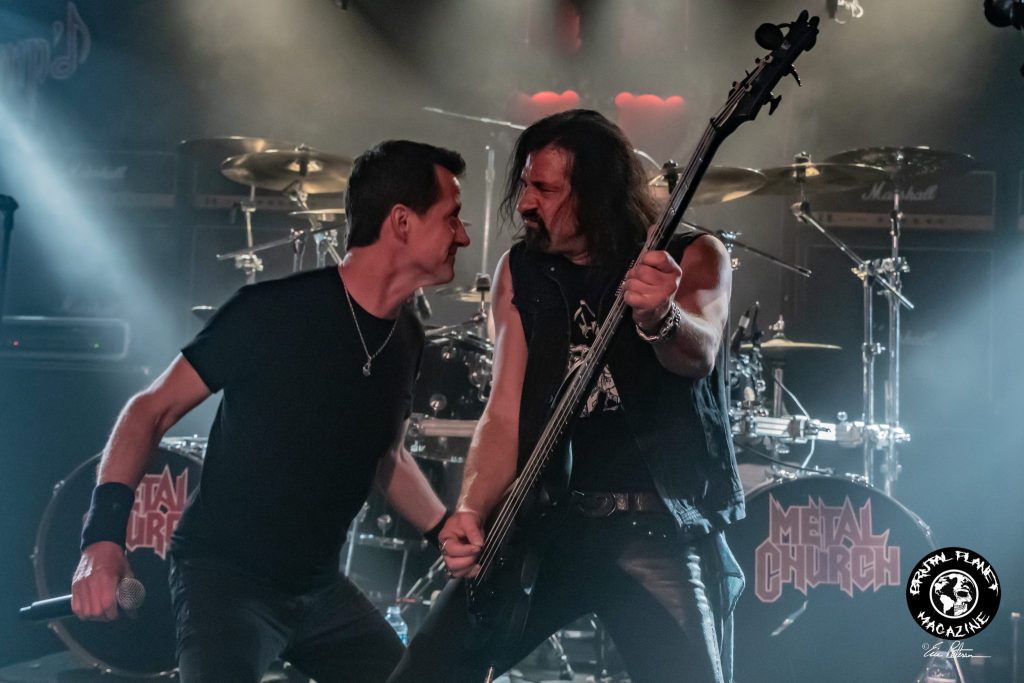 I arrived at Count Vamp'd on the west side of Las Vegas in the early afternoon. I was able to check the club out just in time to catch some of the sound checks. As a bonus I was also able to hang out with the guys from Metal Church and catch up with them. They are the most down to earth accessible group of guys. Mike Howe and Steve Unger posed for many photos with fans long before the show even started. Drummer Stet Howland and I talked about the joy of being cancer survivors and the horrors of going through Chemotherapy.
Then it was time for the show to begin. Images of Eden took the stage first and tore through their set. They have a Dream Theater infused sound and got the crowd primed and ready for the rest of the night.
As they packed up their instruments the curtain at Vamp'd stayed closed leaving us to wonder who would take the stage next. It did not matter but speculation amongst the crowd was high. Soon the lights would go dim and a familiar "Hummmm" could be heard, meaning one thing: Metal Church was up next. The "Hummmm" was the opening to "Damned if You Do," the title track from their latest release. Metal Church's set continued as they mixed in both the old and new songs. The crowd was obviously excited to hear songs like "Badlands," "Fake Healer," and "Watch the Children Pray" but reacted equally as enthusiastically when new song like "Needle and Suture" and "By the Numbers" were introduced.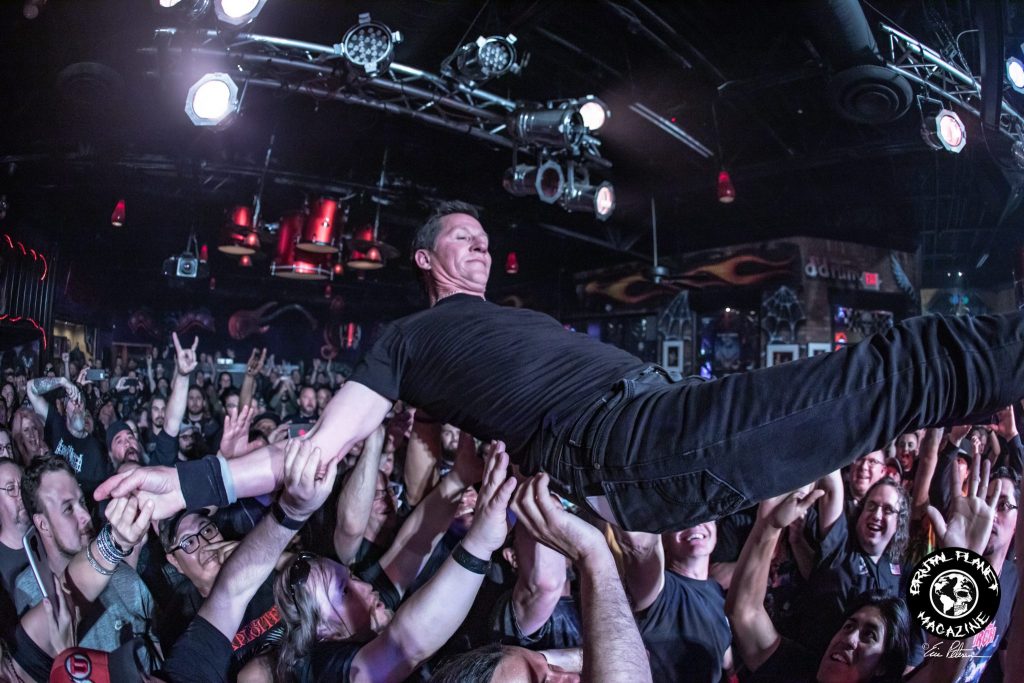 As Metal Church's set came to a close, singer Mike Howe tested his faith in the Las Vegas crowd. He confidently laid himself flat as he was elevated by the Metal Church faithful.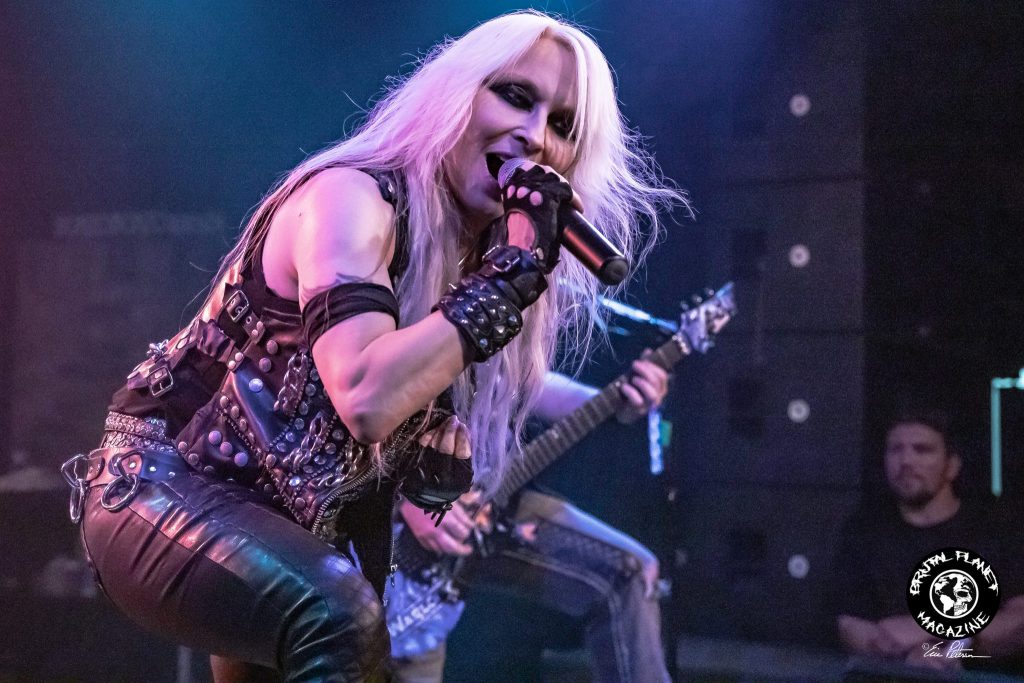 After a set change Doro took the stage. Her set consisted of solo songs as a well as a track from her time with Warlock. Doro is always appreciative of her acceptance in the US and makes that known to the crowd. Some of the highlights from her set included "Raise Your Fists," "Burning the Witches," and of course what Doro set would be complete without "Are We Are?" Doro's voice sounded amazing as always. She sounded as good… if not better than she did 30 years ago. Her band backed her up flawlessly throughout the set, and by the end she had just kicked off yet another American tour.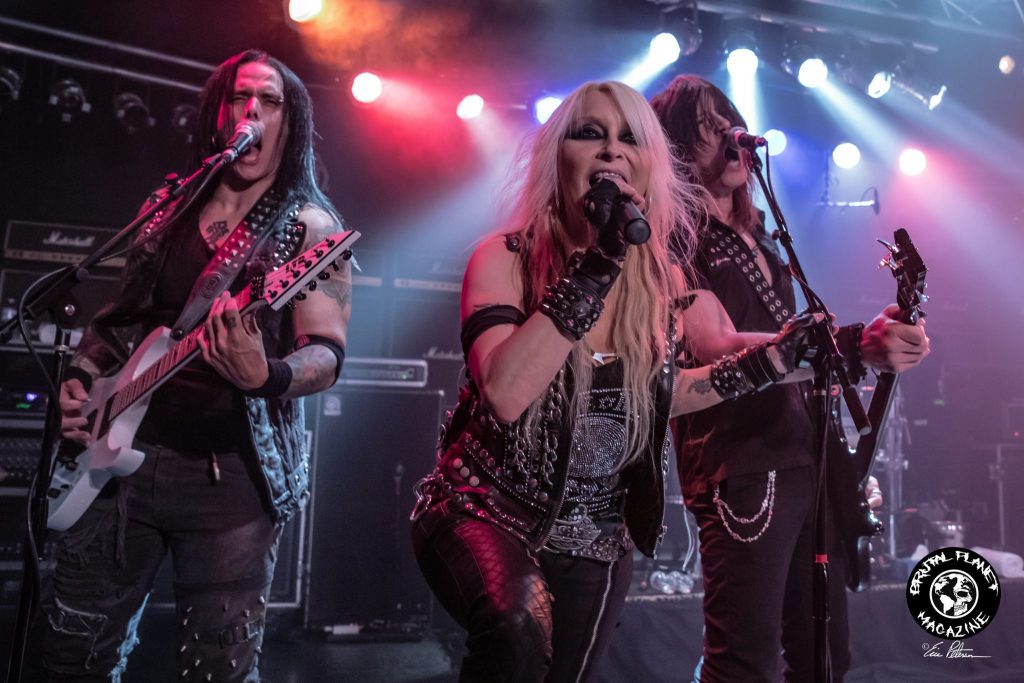 The co-headlining tour of Metal Church and Doro could not have had a more successful kick off in Sin City. The tour will continue throughout the US this spring so don't miss your chance to see these two legendary bands share the stage!!