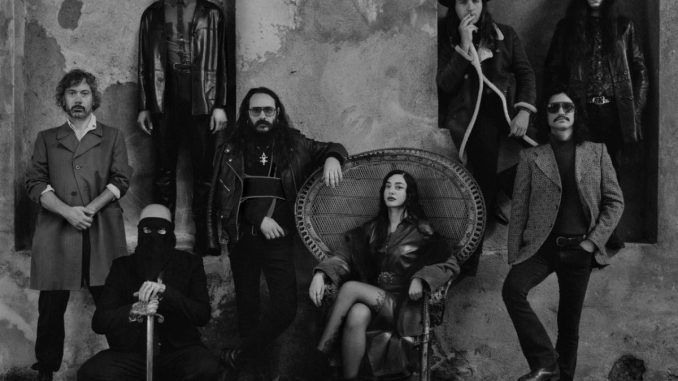 Italian Doom trailblazers, MESSA captured live at the Roadburn Festival 2022 with a special extended lineup, have been immortalized on LP, CD and digital via Svart Records with their new Album, 'Messa – Live at Roadburn'.
Relive MESSA's main-stage Roadburn Festival triumph, featuring songs from album 'CLOSE', and joined by a unique constellation of musicians and instruments that give their massive new album its distinctive sound.
This stunning new live album presents select cuts from the band's critically acclaimed album 'CLOSE', which the critics have called "the sound of a band fleshing out their place in doom metal's past, present and future"(Metal Injection) and "If you've ever longed for an album that could reconcile Stevie Nicks at her witchiest with the sublime gloom of How the Gods Kill–era Danzig, this is the LP of your dreams" (Spin).
MESSA's packed out Roadburn set was one of the most talked about of the 2022 edition, and left the audience gob-smacked in their wake. Invisible Oranges said it best when they described MESSA live as "Captivating from the start, the band meld doom and Mediterranean influences to create a sound that inspires devotion, not least through vocalist Sara's powerful voice and commanding presence."