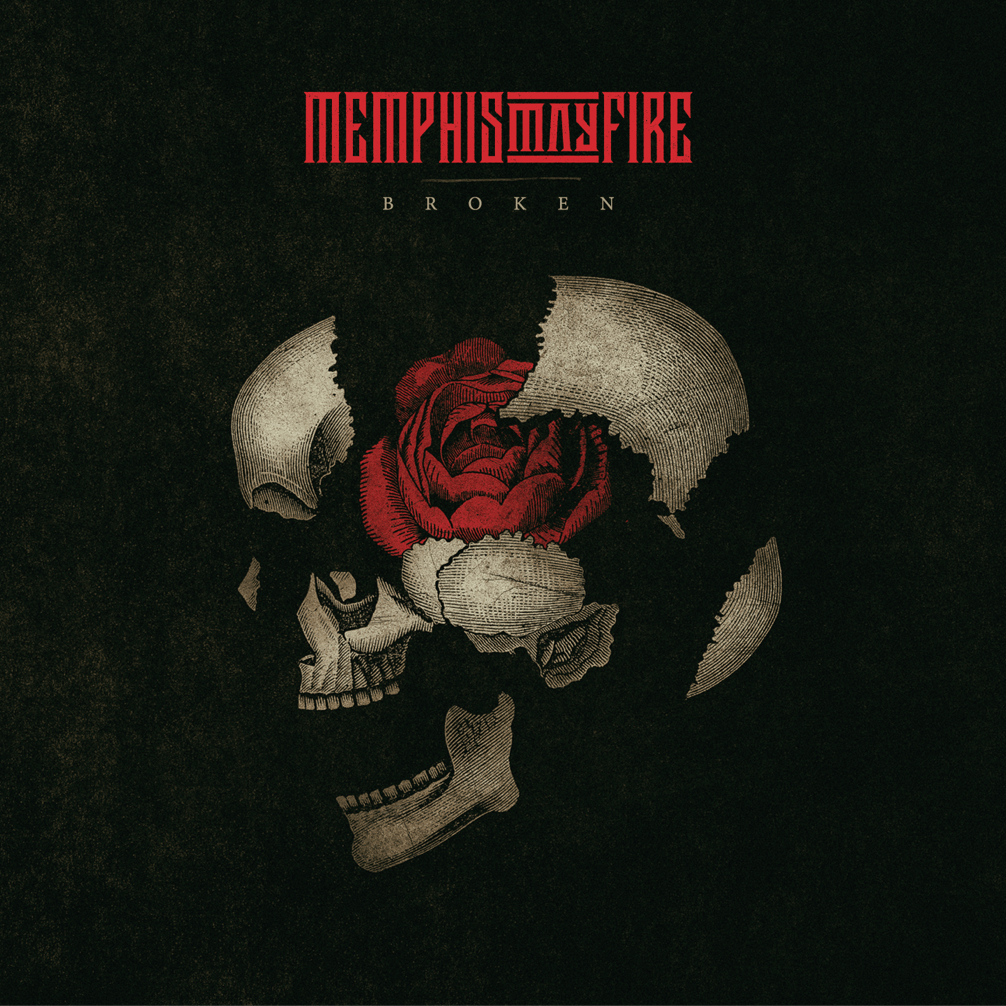 By Haylee Robuck
Memphis May Fire's sixth album, Broken, is a bold declaration of resilience. It fashions music into a sharp sword while cutting free the bonds of self doubt.
The album opens with "The Old Me," which smacks you in the face from the onset and bites with a strong, powerful personality. A cracking opening track, "Watch Out" follows the set pace, with plenty of punch. It drives forward at high speed while stand out vocals are hauntingly good.
"Sell My Soul" lays everything bare for all to see. It is solid, structured and full of raw emotion. "Who I Am" follows with heavy guitars and power drumming. It is hard as knuckles and full of force, and consequently, it is another solid track from the band.
"Heavy Is The Weight" spins an intricate web, while softer vocals shine. A rap section adds extra groove to this number, as emotions pour to the brim. "Over It" brings the full punch back, with this utterly infectious track.
"Fool" is upbeat, layered and shows off plenty of heavy riffs. This track definitely holds its own. "You And Me" is the ballad of the album. It is a sweet, slow number, which is beautiful, captivating and full of true emotion.
"Mark My Words" is heavy, hard hitting and full of attitude, while consequently showing off plenty of edges and grooves. Closing track, "Live Another Day" is an absolute anthem with such a bold statement ringing throughout.
This record definitely isn't broken. It shows off courage, strength and unity. Memphis May Fire's Broken is available now via Rise Records.