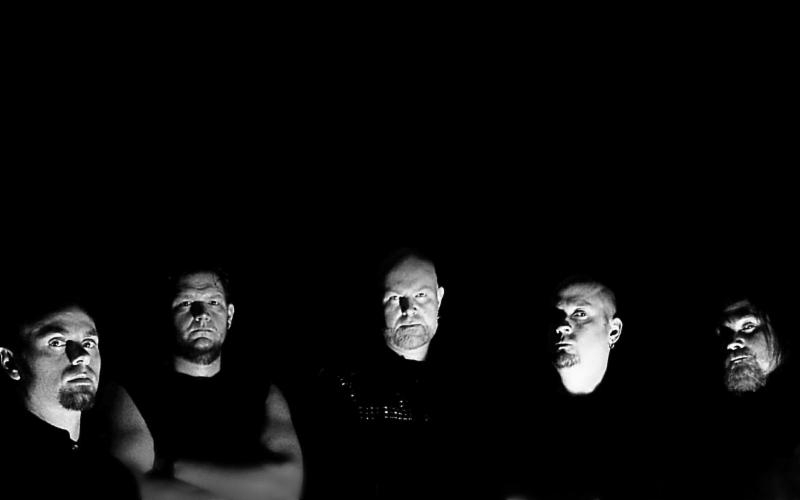 Cover art: Todd Salat
Long running Minnesota Death/Doom band COLD COLOURS have released a new single from forthcoming album Northernmost. Stream "Nightmare" below.
"Nightmare"
COLD COLOURS
celebrate their 20th anniversary in 2019 with the February 22 release of fifth full-length album
Northernmost
. In recognition of the winter solstice, the album's first blast of freezing wind came in the form of lyric video for new track "Terminal Winter." Check it out at 
youtu.be/zQ3vPPpP1UM
Vocalist/guitarist Brian J. Huebner had this to say about the band's milestone:
"If 20 years has taught me anything, it's that you have to believe in what you are doing. No matter how many roadblocks you hit over two decades. I am thrilled that we have 'Northernmost' to celebrate 20 years. Our best album so far? Without question, but more importantly, the best representation of who we are and should be. This album is a testament to the chemistry of the band in 2019."
Long overdue, Northernmost finds COLD COLOURS in top form as they mine the depths of despair on 12 dynamic compositions guaranteed to satisfy devotees, as well as newcomers with a taste for the likes of AMORPHIS, SWALLOW THE SUN, and INSOMNIUM. Recorded and mixed by drummer Mike Andrie, and mastered to perfection by the legendary Dan Swanö at Sweden's Unisound, Northernmost is nothing short of exquisite. Welcome to 2019; welcome to your Doom!
"If you like that icy kind of melodic death/doom that hails from Finland, set your GPS to Minneapolis to experience Cold Colours."
 – Dr. Mality's Dungeon
"This is a really good album and the fact they are ambitious enough to have such a huge sound only adds to it." [9/10]
 – Abysmal Hymns
"The band is dark, melodic, powerful and moving. The sound is rich and crushing."
 – Permafrost Today
Track Listing
1. Northernmost I
2. Nightmare
3. A Life Forlorn
4. Northernmost II
5. From This Pain
6. Spirit
7. Northernmost III
8. Terminal Winter
9. Heathen
10. Northernmost IV
11. The Parting
12. The Pale Heart
COLD COLOURS is:
Brian J Huebner – vocals, guitar
Matt Hamilton – lead guitar
Mike Andrie – drums
Jaden Adair – vocals, bass
Jon Rayl – keyboards