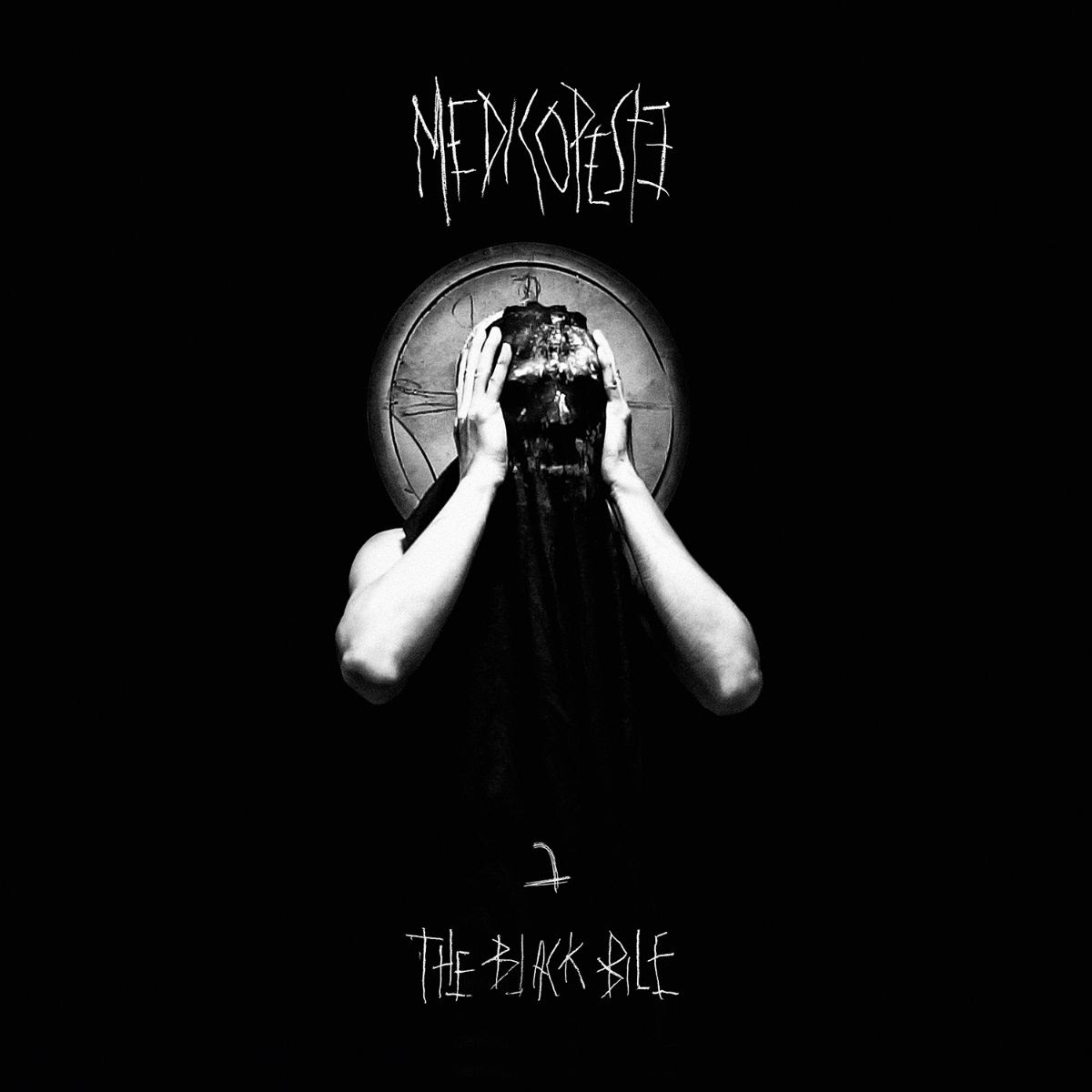 Polish black metal battalion MEDICO PESTE are now streaming their upcoming new full-length, 'ב :The Black Bile' in its entirety ahead of tomorrow's release! The album can be heard in full at THIS LOCATION.

The new record will be released tomorrow, March 20, via Season of Mist Underground Activists. Orders are available HERE!
MEDICO PESTE – ב :The Black Bile (2020) Full Album Stream
The cover artwork of 'ב :The Black Bile' was created by Inside Flesh and can be found below along with the tracklist.
Track List:
1. God Knows Why (08:25)
2. All Too Human (08:33)
3. Numinous Catastrophy (07:10)
4. Were Saviours Believers? (06:48)
5. Skin (06:37)
6. Holy Opium (05:48)
7. The Black Bile (06:45)
Total playing time: 0:50:06
In recent years, many Polish black metal bands have found their way to the forefront of the scene.
MEDICO PESTE
approach common narratives in black metal from a darker and more twisted state of mind than their contemporaries. The five-piece embrace a different look at death, religion, the Devil and his work, by exploring the distorted views of a tormented, neurotic subject and his schizophrenic visions.
MEDICO PESTE
was originally formed in early 2010 by Lazarus (vocals) and Nefar (guitar), shortly after joined by The Fall (bass), EVT (guitar) and Priest (drums). The band released a demo in 2011 and shortly after followed up with the debut: 'א: Tremendum et Fascinatio'. With this first full length, the Polish band impressed fans worldwide with their distinct approach to black metal.
In 2014 the band parted ways with Priest, replaced by The Fall for the recording of the EP 'Herzogian Darkness'. The acclaimed EP came out in 2017 and in that same year and Desolator joined the band as permanent drummer.
MEDICO PESTE
continued working on their second record and joined forces with Season of Mist's Underground Activists sublabel to release 'ב :The Black Bile' in 2020.
Themes such as madness, religion and nihilism form the core part of the band's lyrics, accompanied by music which emanates psychopathic rage, intertwined with a wide range of non-metal influences like post-punk, avantgarde and cabaret music. 'ב :The Black Bile' builds on a specific vision of madness revolving around butoh theatre, ecclesiogenic neurosis, schizophrenia, dark grotesque and Jungian archetypes. Beware when you enter these nightmarish visions, emanating from a contorted mind..

Genre
: Extreme black metal
Line-up
:
Lazarus – vocals, guitar
The Fall – guitar, bass
Nefar – guitar
E.V.T – guitar
Desolator – drums
Recording line-up:
Lazarus – vocals, guitar
The Fall – guitar, bass
Nefar – guitar
Desolator – drums
Presskit: https://presskit.season-of-mist.com/Medico_Peste/
Recording studio:
No Solace
Producer / sound engineer:
The Fall & M.
Mixing studio and engineer:
No Solace / M.
Mastering studio and engineer:
No Solace / M.
Order here: https://redirect.season-of-mist.com/MedicoBlackBile
For more on MEDICO PESTE, visit their official FACEBOOK and BANDCAMP.