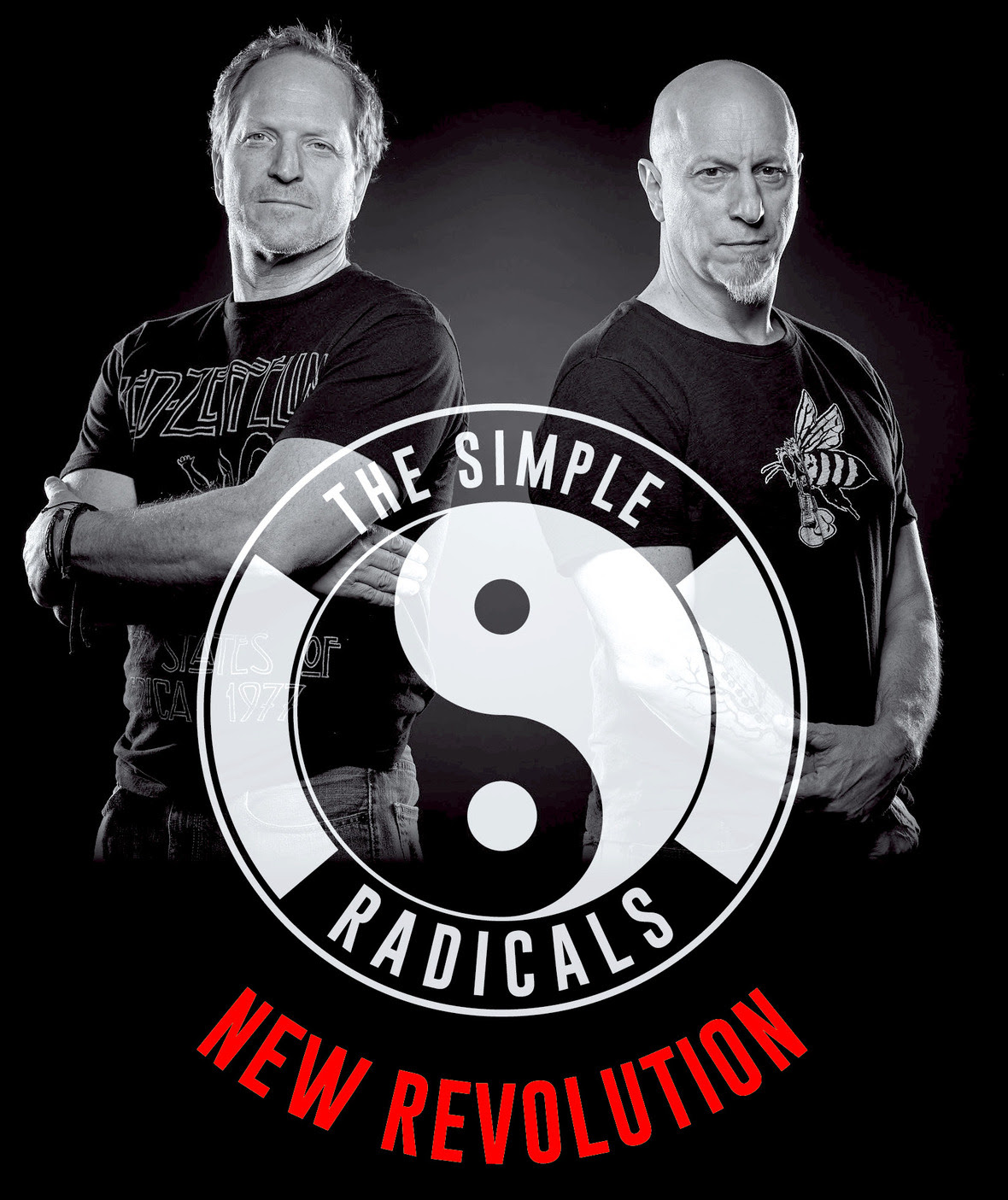 The Simple Radicals is a rock band from the great blues and rock city of Chicago, Illinois who are gearing up to release their debut album New Revolution. A live performance video of the album's first single "Medicate" is now available on YouTube: https://youtu.be/lHrwgBw7-S8
"Medicate is a powerful song about the overindulgence and overuse of drugs in our society and all that's going on with the opiate crisis and mental illness," says John Malkin, lead singer and rhythm guitarist for The Simple Radicals. The message of the song attracted the attention of Vernon Reid of the band Living Colour who agreed to record with the band, turning in a blistering lead guitar performance that is sure to delight fans of serious guitar shredding.
Reid also appears in an EPK video by The Simple Radicals, speaking about the meaning behind the song, discussing how "many of us use substances to deal with stress and anxiety, and our day to day problems." He notes the poignant timing of the interview coinciding with the anniversary of the passing of Laney Staley of Alice in Chains, reminding him of the "passing of Scott Weiland from Stone Temple Pilots, and so many other wonderful artists who have succumbed to that issue." The Simple Radicals EPK Video featuring Vernon Reid of Living Colour available here: https://youtu.be/pxkJ56A8wec
In addition to John Malkin is the other John of the group – John Griffin on Lead Guitar and Vocals. Together, the two veteran musicians capture the passion and energy of their collective musical experience, with diverse tastes, sounds, and styles. The music they create is pure, visceral rock 'n' roll – poignant, from the heart, topical and direct. With "Medicate" now on YouTube, and with the song making the rounds at active rock radio, the Simple Radicals will be touring America this summer.
For More Information Please Visit:
https://www.thesimpleradicals.com/
https://www.facebook.com/SimpleRadicals/
https://www.instagram.com/simpleradicals/
https://open.spotify.com/track/0EIFpQBHsU6jBLsvi8xxZ9