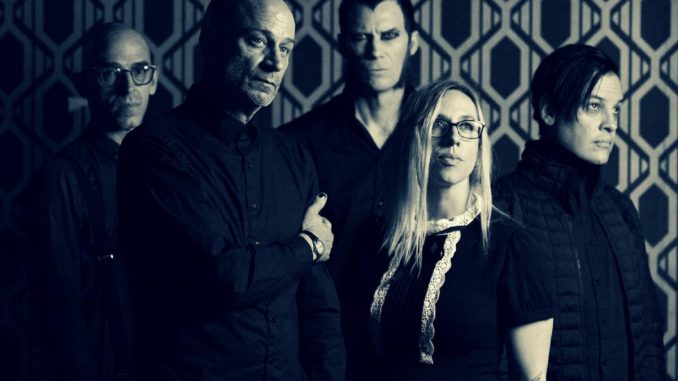 Alt-rock trailblazers COLD are just a couple of weeks away from their upcoming headlining tour in the states! Joining the band as direct support on this run are New Dilemma, with Divide The Fall and Waiting For The Enemy splitting up opener duties on select dates. The two-month trek kicks off in Albany, NY on September 15th, and will conclude on November 22nd in Niagara Falls, NY.
Speaking about their fast-approaching shows, COLD frontman Scooter Ward shares, "We're looking forward to reuniting with our family of fans this fall on tour. We've incorporated some of the songs that we rarely played live, along with all of the fan favorites. Stay safe and we will see you all soon!"
COLD – 2021 US Tour Dates
9/15 Albany, NY – Empire Underground
9/16 Laconia, NH – Granite State Music Hall
9/17 Chicopee, MA – Geraldine's
9/18 Norwalk, CT – Wall Street Theater
9/19 Providence, RI – Fete Ballroom
9/22 Teaneck, NJ – Debonair Music Hall
9/23 Hopewell, VA – Beacon Theatre
9/24 Spartanburg, SC – Ground Zero
9/25 Jacksonville, FL – Underbelly
9/26 Cape Coral, FL – Dixie Live
9/28 Destin, FL – Club LA
9/29 Atlanta, GA – The Masquerade
9/30 Charleston, WV – Rock City Cake Company
10/01 Louisville, KY – Diamond Pub Concert Hall
10/02 Harrison, OH – Blue Note Harrison
10/03 Harrisburg, PA – Harrisburg Midtown Arts Center
10/06 Lakewood, OH – Winchester Music Tavern
10/07 Lombard, IL – Brauer House
10/08 Iowa City, IA – Wildwood Saloon
10/09 St. Paul, MN – Turf Club
10/10 Milwaukee, WI – Shank Hall
10/13 Des Moines, IA – Lefty's
10/14 Lincoln, NE – The Royal Grove
10/15 Denver, CO – Herman's Hideaway
10/16 Colorado Springs, CO – Sunshine Studios Live
10/19 Scottsdale, AZ – Pub Rock
10/21 Austin, TX – Come And Take It Live
10/22 Houston, TX – Scout Bar
10/23 San Antonio, TX – The Rock Box
10/24 Dallas, TX – Trees
10/27 St. Louis, MO – Red Flag
10/28 Bloomington, IL – The Castle Theatre
10/29 Flint, MI – The Machine Shop
10/30 Fort Wayne, IN – Piere's Entertainment Center
10/31 Pittsburgh, PA – The Crafthouse
11/03 Virginia Beach, VA – Elevation 27
11/04 Baltimore, MD – Baltimore Soundstage
11/06 Jacksonville, NC – Hooligan's
11/07 Greensboro, NC – Blind Tiger
11/10 Jefferson, LA – Southport Hall
11/11 Memphis, TN – Growlers
11/12 Shreveport, LA – The Lot
11/13 Monroe, LA – The Hub Music Hall
11/14 Tyler, TX – Country River Club
11/17 Indianapolis, IN – The Hi-Fi
11/19 Columbus, OH – The King of Clubs
11/20 Northampton, PA – The Gin Mill
11/21 State College, PA – Stage West
11/22 Niagara Falls, NY – Rapids Theatre
About COLD Discography:
At the turn of the century, COLD unveiled the seminal 13 Ways To Bleed On Stage, which went Gold and yielded hits such as "Just Got Wicked", "No One", and "End of the World". Their 2003 follow-up, Year of the Spider, marked their highest chart position, bowing at #3 on the Billboard Top 200, receiving a Gold certification, and spawning the smash "Stupid Girl" accompanied by Rivers Cuomo of Weezer. 2005's A Different Kind of Pain illuminated melodic strides to the tune of 37,000-plus copies sold first-week and a Top 30 debut. Meanwhile, 2011's Superfiction continued this streak, crashing the Top 10 of the Top Rock Albums Chart upon arrival and extending a growing legacy.
The past few years have been transcendent for COLD – peaking with the successful 2019 release of The Things We Can't Stop, subsequent singles "Shine", "Without You", "The Devil We Know", "Run" and "Quiet Now", and a North American comeback tour boasting several sold-out shows. Billboard said it best: "Cold is heating up for a new era…"
COLD Online: