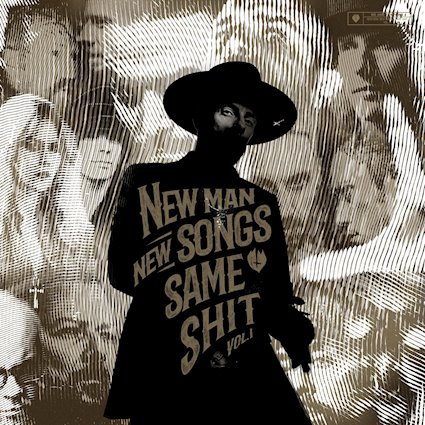 In March 2017, Nergal shocked the metal world with the unveiling of Me and That Man and the band's debut titled Songs of Love and Death. The music brought forth by the extreme metal front man was not in the vain what's associated with him. Instead the music was more of a dark blues solo project and the album turned more than just a few heads in the global metal community.
Now three years later, Me and That Man return with their sophomore effort titled New Man, New Songs, Same Shit, Vol. 1.
Unique when compared to Songs of Love and Death, the new collection of 11 songs features an impressive roster of special guests. Names like Corey Taylor, Rob Caggiano, Brent Hinds, Matt Heafy and Emperor's Ihsahn, just to name a few provide their musical services.
The release and contents far exceed musical and lyrical expectations if there were any.
Content ranges from dark blues, gothic laced folk, outlaw country and American influenced anthems. Instruments such as the harmonica, banjo, string fiddle, string bass and saxophone and standard electrified guitars pack the release. Stir in bluesy female vocals and top off with hot evil sauce.
With all tracks bringing it's own to the table, it's difficult to a select stand out or two.
The disc opener, "Run With The Devil" which features Jorgen Munkeby of Shining NO could not be placed in a better slot of track listings. It's a barn burner and hell raiser of a tune with plenty of saxophone. There is a reason why "Run With The Devil" was selected as the first single. One listen to the opener and it's obvious.
Track four, "By The River" which features Ihsahn of Emperor fame slows the pace a solid bluesy feel. It's not something that one might expect from the Emperor front man but it works. That doesn't include the tasty lead that brings the song to a close.
Tucked second from the end, "How Come" may come as the sleeper of the disc. The emotional and soulful vibe from vocals to music to all instrumentations from Taylor, Hinds and Caggiano. The track is worthy of praise and may well exemplify what Me and That Man is all about.
Every track on New Man, New Songs, Same Shit, Vol. 1 delivers in its own special way. This is what makes the sophomore effort from Me and That Man such an impressive release.
Prepare for the second coming of Me and That Man on Friday, March 27 through Napalm Records.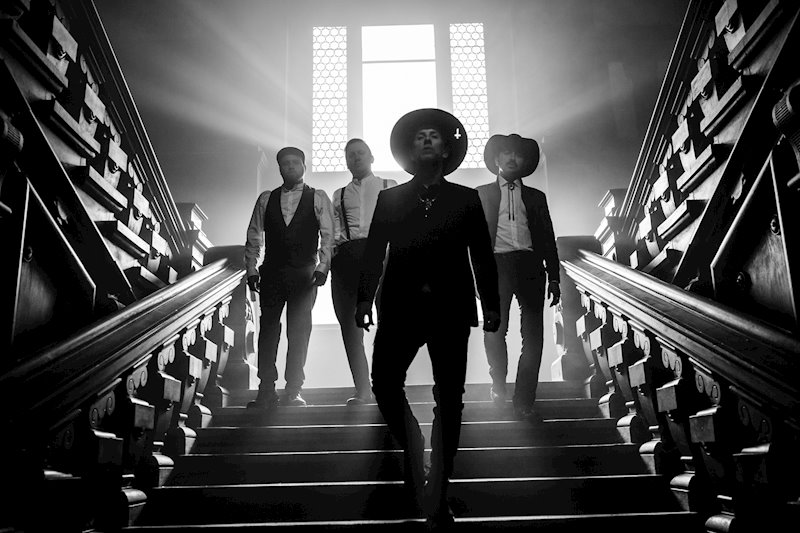 Additional Me and That Man Videos: Confession featuring Niklas Kvarforth (Shinning SE), Surrender featuring Dead Soul and Rob Caggiano (Volbeat), Mestwo, Burning Churches featuring Mat McNerney (Grave Pleasure)