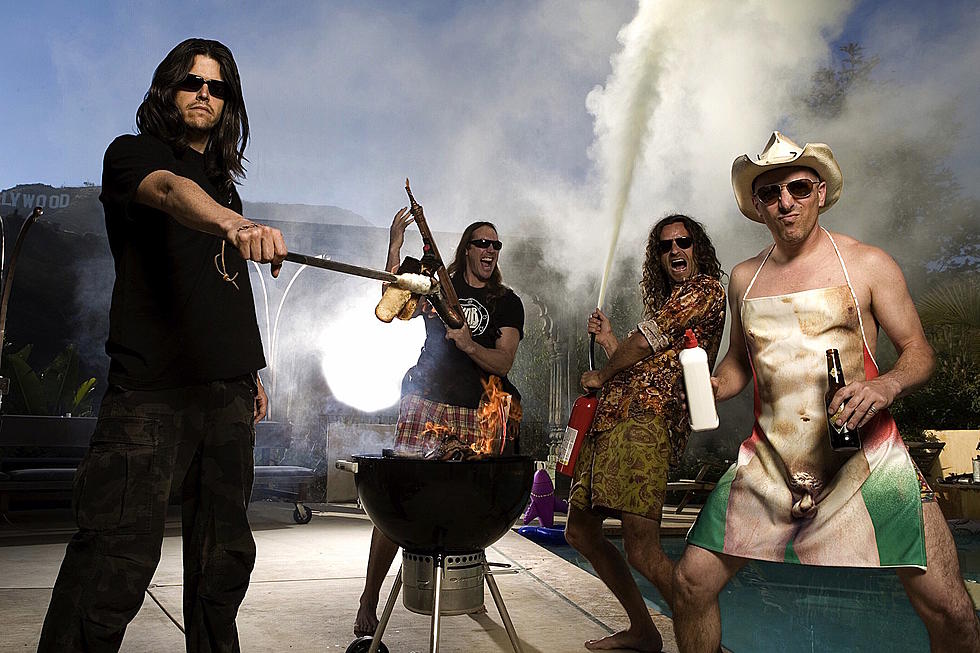 It's been a minute since we have heard from Tool. Their last official release was 2006's "10,000 Days." But according to a recent report from SPIN the wait is almost over. New Tool music is almost finished being recorded.
The report references a recent Tweet Maynard James Keenan sent out verifying that the album's final vocals were finished tracking "months ago" – "Long process of mixing now" and we know what perfectionists the band are so this could take a while.
Keenan notoriously spoke with Joe Rogan about the band's slow writing process and why he engages in so many extracurricular activities between their albums. From recording and touring with A Perfect Circle and Puscifer to making wine and writing books.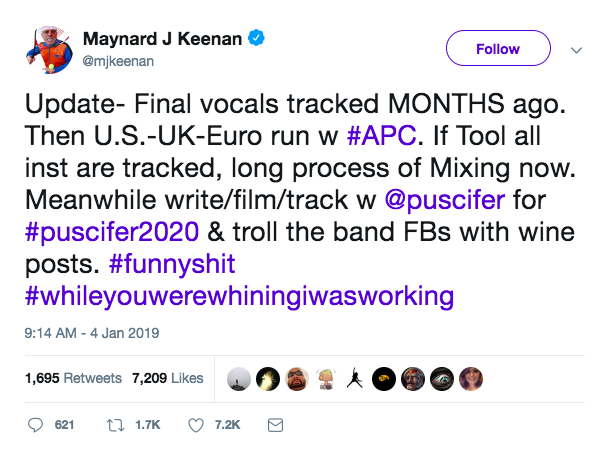 According to the SPIN artcile:  
"a Redditor who attended one of Tool's "music clinics" last May said that the band's non-Keenan members revealed that the new album would exclusively consist of songs over 10 minutes long. Tool teased an unreleased instrumental clip here that may or may not be excerpted from the project."
10 minute songs? Sounds like the opposite of what's popular at the moment. Whatever the case, we are looking forward to hearing new music from Tool.