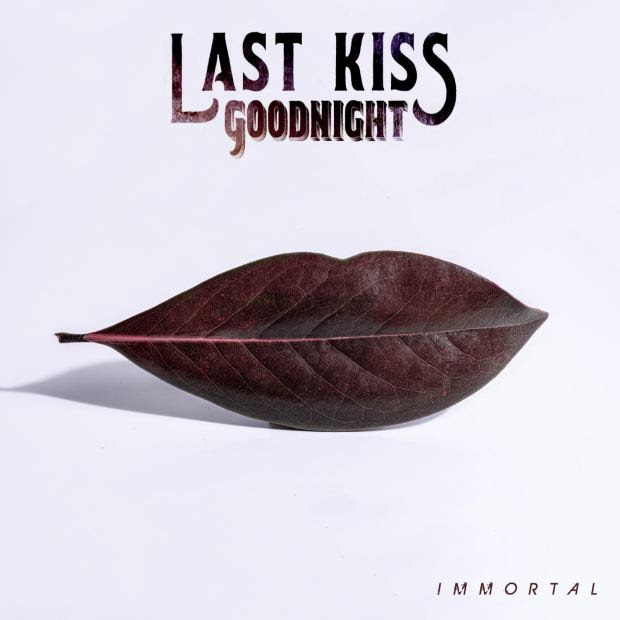 Debut Album, "Immortal," Available Now
"The video for 'Miss Anything' is a special one for us, as it documents the beginning of our journey from the studio to the stage to the sold-out release party," says drummer Robert Lasky. "Metaphorically 'Miss Anything' is the bands happy place and is about taking this music as far as it can go – 'Miles from home – 1 Million Miles from home – I've fallen deep in love, and I'm never coming home.' It's about closing one door and walking through another, without worry or regret. Go forward. You're not going to 'Miss Anything.'"
"Miss Anything" just made its radio debut, landing at the #2 most added spot on the Foundations SMR chart and tied for the #3 most added spot on the Billboard (BDS) Mainstream Rock Indicator chart. The first single from Immortal, "Love Separation," peaked at #21 on The Billboard Rock Radio Indicator chart and #7 on the Foundations SMR chart.
"When writing the words and melodies for 'Miss Anything,' I was listening to a lot of Willie Nelson," says vocalist Ray Patricks. "More specifically Willie's song 'On the Road Again.' To me, LAST KISS GOODNIGHT feels like that traveling band that Wille was/is singing about in 'On the Road Again.' I was also watching a lot of sci-fi at the time, so I think I subconsciously married the two aspects. With the music video we wanted capture the band in its element. We wanted to document the beginning stages of our journey. So, we took our studio experience and live show and put them together."
Formed in 2018, LAST KISS GOODNIGHT is a collective of seasoned musicians who have each performed alongside some of the top names in rock music. After tiring of playing in cover bands, drummer and band founder Robert Lasky turned to an online app designed to connect musicians and teamed up with rhythm guitarist Dan Stroud. The two began writing together and ultimately connected with some of the best musicians in the Baltimore area. They crafted and fine-tuned 20+ songs for nine months before eventually enlisting the help of Tacoma-based singer Ray Patricks. After demoing the songs that would become their debut album, it only took a plane ticket and 35 days before the band emerged from the studio with a finished record, produced by the legendary Frank Marchand (Bob Mould).
Citing '90s-era rockers as the main influence for LAST KISS GOODNIGHT, the quintet will resonate with fans of nostalgic, hard-hitting rock and alt/grunge rock.
One listen to Immortal will prove that LAST KISS GOODNIGHT is poised to gracefully lead the wave of the new rock revival.
LAST KISS GOODNIGHT is set to perform a hometown-area show on February 28 at Fish Head Cantina in Halethope, MD, with Jimmie's Chicken Shack, Shaft, Bootleggers and Baptist.
LAST KISS GOODNIGHT is:
Ray Patricks – Vocals
Dan Stroud – Guitar
Carlo Pizarro – Guitar
Kevin Baker – Bass
Robert Lasky – Drums
LAST KISS GOODNIGHT online: