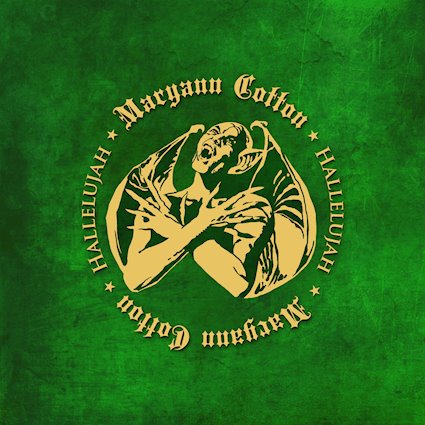 After a three-year break, the original members of Maryann Cotton fronted have returned in glorious form with Hallelujah.
Cotton relocated to Las Vegas where he and bassist Hal Patino wrote the latest effort. The results, Hallelujah delivers eight tracks ideal for road trips or nights relaxing in front a fire's warm glow.
The album reaches back to a simpler time when hairspray was an important ingredient for the stage along with colorful PAR cans. The most important of that time or the present are the songs and Hallelujah contains just that.
The moderately paced title track "Hallelujah" with its warm choruses and strings sets the positive vibe for the album. It's a song that elicits visuals of raised lighters and crowds singing the chorus in unison. That's only track one.
Tracks "Night in California, "Take Me Home (Delilah)" and the first single "I'm Your Saint" are more moderately paced while "White Pearl" offices hints of soft-shoe Broadway chorus. It's a unique combination that works when combined with hard rock elements of Hallelujah.
On the tamer side, "Those Things," "My Own Way" and "Eternal Love" give Hallelujah the variety it contains.
Known as the Prince of Shock Rock, Cotton's songwriting is at the forefront. The diversity song wise of the release will expose the band to a wider audience. Not everything on a hard rock release has to be heavy and Hallelujah does just that.
There will be hints of orchestrations, keyboards and the obvious smooth leads pouring from the disc.
From the results of Hallelujah, the three years apart from each other was a much-needed break. The band has recharged and ready to for the new tracks to be heard. These songs hit right in the feels.
Take the plunge into the freshness of Hallelujah. The satisfactory and relaxing indulgent of Maryann Cotton's eight tracks begins Friday, July 3 through El Puerto Records GbR.