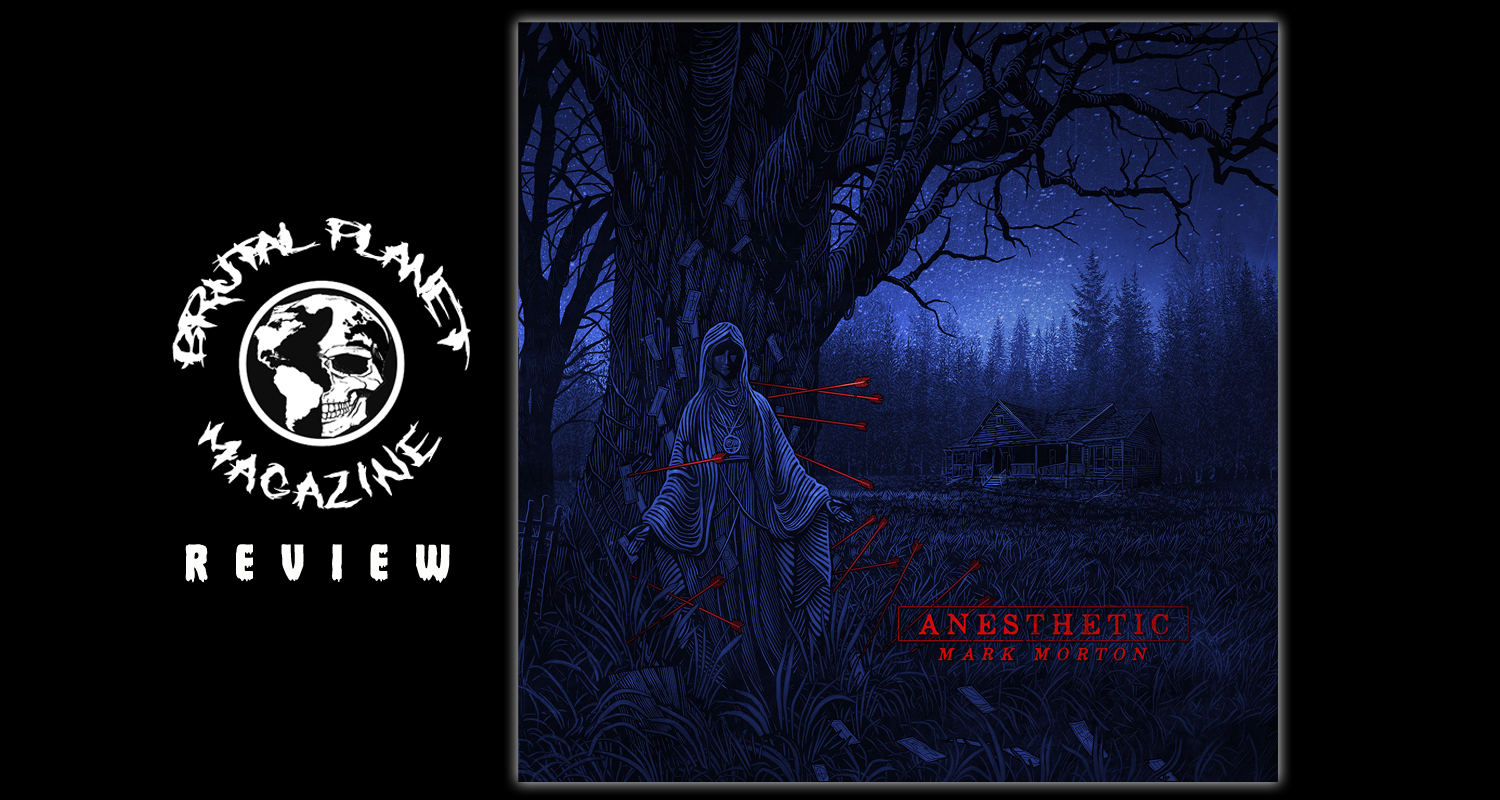 Mark Morton is one of the guitar players for the band Lamb of God. Anesthetic is his first solo album out March 1st 2019, it's a heavy but diverse record with a lot of incredible songs.
Did you ever listen to the "Iommi" record that Tony Iommi from Black Sabbath released? It boasts an incredible roster of guest vocalists from Phil Anselmo and Henry Rollins to Billy Idol and Peter Steele. Dave Grohl also made the Iommi record. Did you ever hear his "Probot" project? I'm getting to a point here… the point is heavy solo projects with a lot of A-list guest vocalists. That's what this Mark Morton record is. If you dug Iommi or Probot you will love this record. I admittedly liked it a lot more than I expected to – here's a quick rundown of the record and a thorough explanation as to why you need to check it out!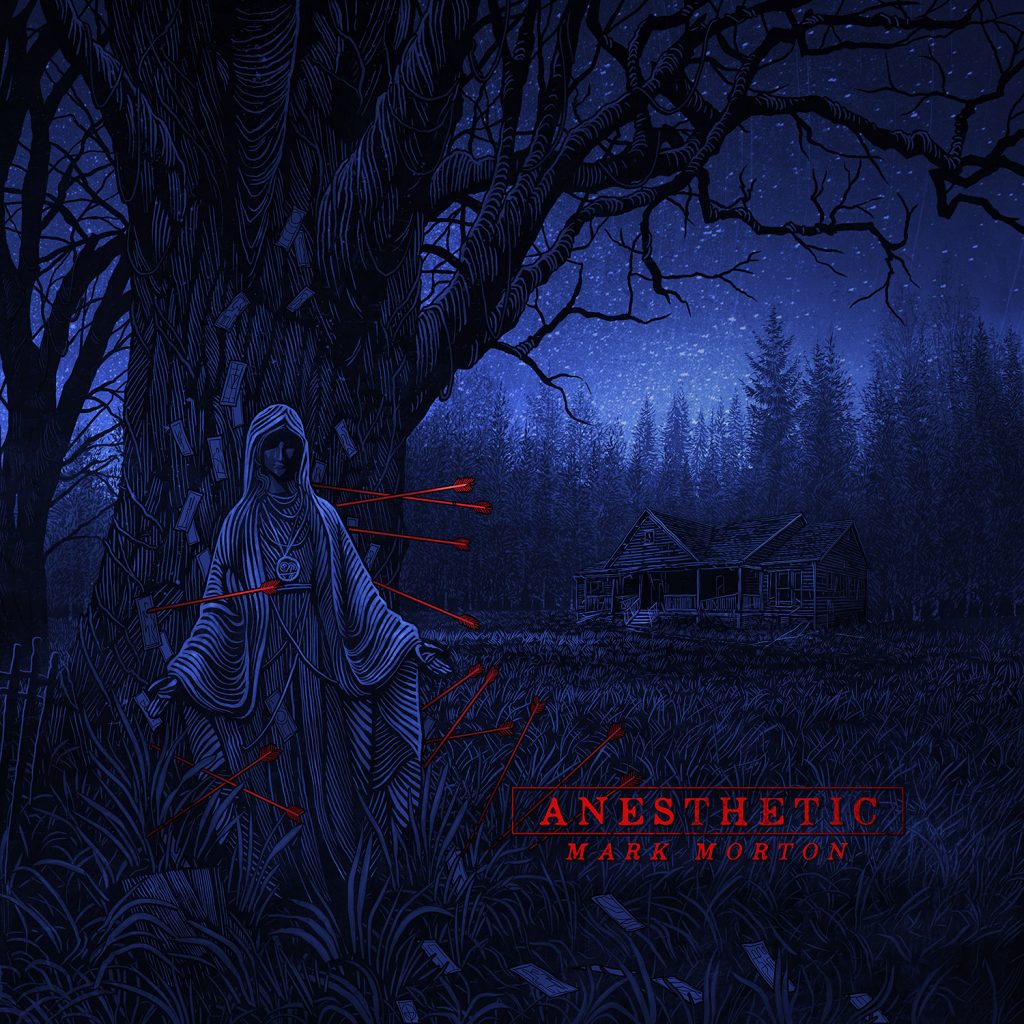 Cross Off (ft. Chester Bennington of Linkin Park) – Mark obviously put this record together long before Chester took his own life. Full disclosure, I was never a big fan of Linkin Park…. but this song F**KING DESTROYS. Chester's voice just works so well with music this heavy and he nails the melodic choruses. I prefaced this by telling you I'm not a fan of Linkin Park because I want you to know how amazing this track is… It's a shame we won't get to hear more of this type of stuff from the man. Point is – you need to listen to this song so here's a video:
Sworn Apart (ft. Jacoby Shaddix of Papa Roach): Papa Roach is another one of those bands I've never been a huge fan of. It is really cool to hear a vocalist like him put it down over Morton's heavy riffs though. This is another song that just works really well. The soaring chorus is catchy and melodic but is deeply embedded in heavy riffing and brutal drums. This contrast tends to work really well for Morton.
Axis (ft. Mark Lanegan of Screaming Trees / Queens of the Stone Age): This is the first track on the record that doesn't sound like it could be a Lamb of God song with a different singer. That's not a bad thing either, this record probably enabled Morton to take some of the musical risks that might be more difficult to attempt within the confines of a band like Lamb of God. That's not a bad thing either… It's not to say that Lamb of God shouldn't evolve or try new things, just that they have a very established sound and fan base and so I imagine it's a bit more difficult to experiment in a way that won't alienate some of your fans. This is a great song that starts out almost sounding like a pop radio track and then breaks into a heavy guitar driven chorus.
The Never (ft. Chuck Billy of Testament and Jake Oni): Another barn burner here. Chuck Billy of Testament is the type of vocalist you'd almost expect to work with the guitar player of Lamb of God. That doesn't take anything away from this track though. It's heavy from front to back and Jake Oni of the prog rock band Oni also contributes.
Save Defiance (ft. Myles Kennedy): This might be my 2nd favorite track on the record after the opener. Myles Kennedy's voice just works well with Morton's playing. It sounds reminiscent of classic metal with a heavier edge. Think Judas Priest, Iron Maiden vibes. Kennedy has a very powerful yet melodic voice and manages to be heavy without sounding too much like an 80's retread. This is a great song.
Blur (ft. Mark Morales of Sons of Texas): This song is a little more in the "hard rock" vein than a typical Lamb of God track. Vocalist Mark Morales has that raspy southern vibe that also works well with Morton's playing. As you listen deeper and deeper into this record you realize what great artistic vision Morton had in putting this together. He selected the seemingly prefect vocalist to fit with the mood of each track.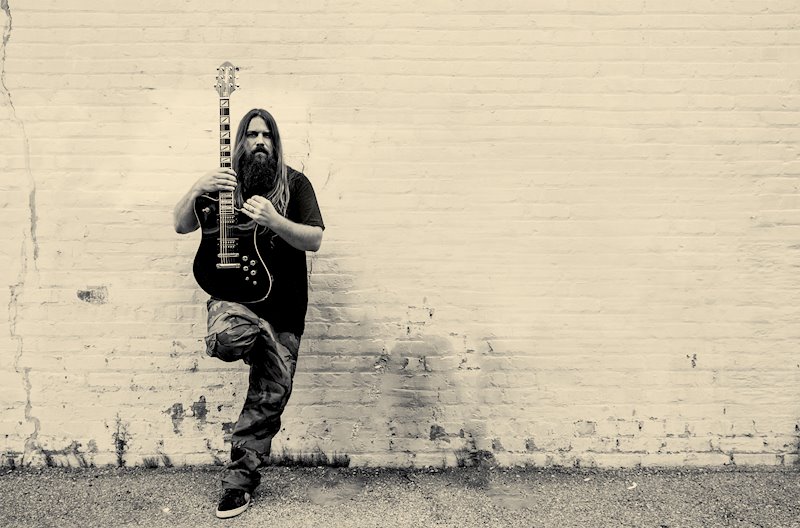 Back From the Dead (ft. Josh Todd of Buckcherry): This song just f**king kills it. Some may disagree but Morton's guitar tone crossed with Josh Todd's vocal style sounds reminiscent of the band "Every Time I Die." It's heavy and chaotic but not just a flat out growl vocal. The song has the kind of energy that really makes you want to get up and move… maybe shred a mosh pit.
Reveal (ft. Naeemah Maddox): This is without a doubt the most out of character song for Morton but it also works really well. The song definitely has a stripped down bluesy vibe thanks largely to the rhythm of Jean-Paul Gaster of Clutch and the keyboard work by Chris Brooks of the band "Lionize." This is the most "pop" sounding track on the entire record but it doesn't sound cheesy or contrived. It's a well written song with a great vocal melody and message.
Imaginary Days: For this track, Morton handles the vocals himself and does a fantastic job.
Truth is Dead (ft. Alissa White-Gluz of Arch Enemy and Randy Blythe of Lamb of God): Great way to end the album. One of the heavier and more complicated riffs and a hard as f**k sound. It starts off mellow with Alissa handling the clean vocals and then kicks into high gear with Randy Blythe's undeniable death growl.
This was one of those records I really didn't expect a lot from but ended up listening to on repeat. While there are definitely moments that it's obvious it's the guitar player from Lamb of God there are also some stand out moments that would be completely out of place on a LOG record. With that in mind – it's a record that you can get into whether you're a fan of Lamb of God or not. A top notch album from front to back with a little bit of something for everyone… especially fans of heavy music.