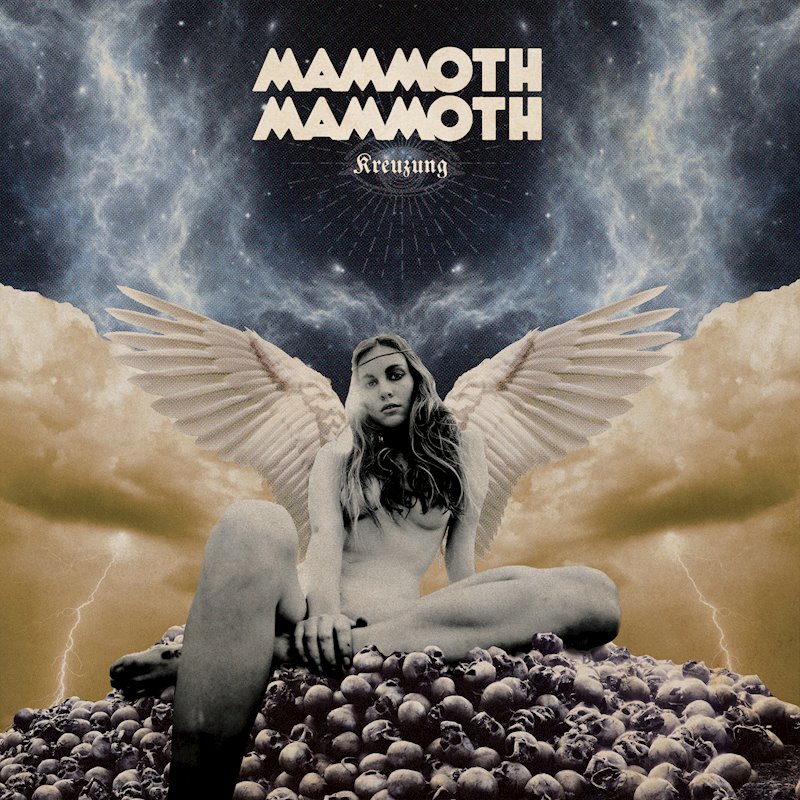 Australian hard rock and rollers MAMMOTH MAMMOTH have released their latest album titled Kreuzung through Napalm Records, the band's fifth overall full-length release since the band's formation in 2007.
The 11-track Kreuzun which means crossroads in German is what's expected from the adrenaline – fueled foursome. Kreuzung houses pure dirty and gritty songs with plenty of nonstop hard rock guitar riffing.
MAMMOTH MAMMOTH's live shows are known to be a tad on the rowdy side and the platter of music served on Kreuzung would be the ideal menu for such an evening out.
The opening track titled "I'm Ready" serves as a warning that prepares the listener for the onslaught of hard rock that will follow. Whether listening to Kreuzung on shuffle or from beginning to end, tracks like "Wanted Man," the straight forward "Screamin'," "Tonight" or the title track "Kreuzung" simply prods the listener. Whether there's an urge to crack open a bottle of alcohol indulgence or destroy inanimate household objects, spinning Kreuzung will have that effect.
The release may not be for everyone but for those who prefer that straight forward, hard rock with a quick tempo, choruses and an Australian gritty edge, Kreuzung is it.
Proceeding with caution would be an ideal approach when unleashing the contents of Kreuzung.