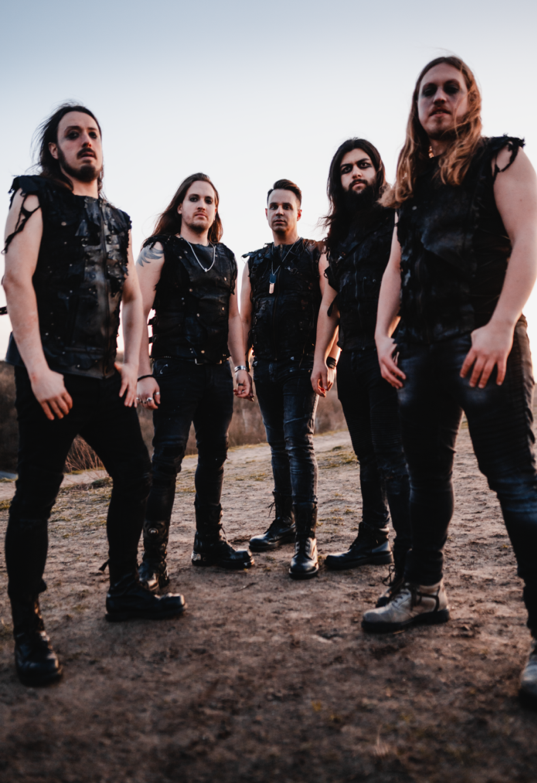 German heavy metal icons lead you into a post-apocalyptic wasteland!
Heavy Metal outlaws MAJESTY release the second single and first official video from their new album Legends! The band centered around mastermind Tarek Maghary deliver a new single that expresses everything, MAJESTY stands for: Going your own way, living your dream and stay true to yourself without any compromises!
MAJESTY used the two years since their latest album Rebels well: Next to relentless touring, the five piece got busy by pouring all its creativity into new and exciting material. Legends is the ninth MAJESTY studio album and leads all defenders of steel into a post-apocalyptic wasteland where mankind fights for a brighter future. This is the next level of Heavy Metal!
MAJESTY is proud to present you "Wasteland Outlaw" from their upcoming album "Legends" which will be released on June 28th.
Singer Tarek comments on the song: "This song was written to be an anthem for all people who are ready to live a life of freedom and break out of their daily routine. The time is now to stand tall against the world, experience some adventures and become a wasteland outlaw!"
I will stand tall
And live my dream
Watch the official video for the second single "Wasteland Outlaw" right
HERE
!
The video for "Wasteland Outlaw" was directed, filmed and edited by Paul Sydow.
Mastermind Tarek Maghary on the new record:
"We are incredibly proud of what we have achieved with "Legends" because we kept the essence of MAJESTY but at the same time got rid of all blinkers. "Legends" by all means is our most honest album to date and perfectly displays our lifestyle musically and lyrically. Be free and live every day to its fullest. Life is too short to do what others want so throw away all the bullshit that gets in your way and become a legend! To put it another way, Legends is the next level shit in Heavy Metal because it burns all the bridges behind you and leads you into a world of freedom!"
Don´t miss MAJESTY on one of these unique Legends release shows:
28.06.19 DE – Düsseldorf / Pitcher
29.06.19 DE – Aalen / Rock It
30.06.19 DE – Nürnberg / Der Cult
MAJESTY are:
Tarek Maghary – Vocals
Emanuel Knorr – Lead & Rhythm Guitars
Robin Hadamovsky – Guitars
Arthur Gauglitz- Bass
Jan Raddatz – Drums
For more info on MAJESTY go to: