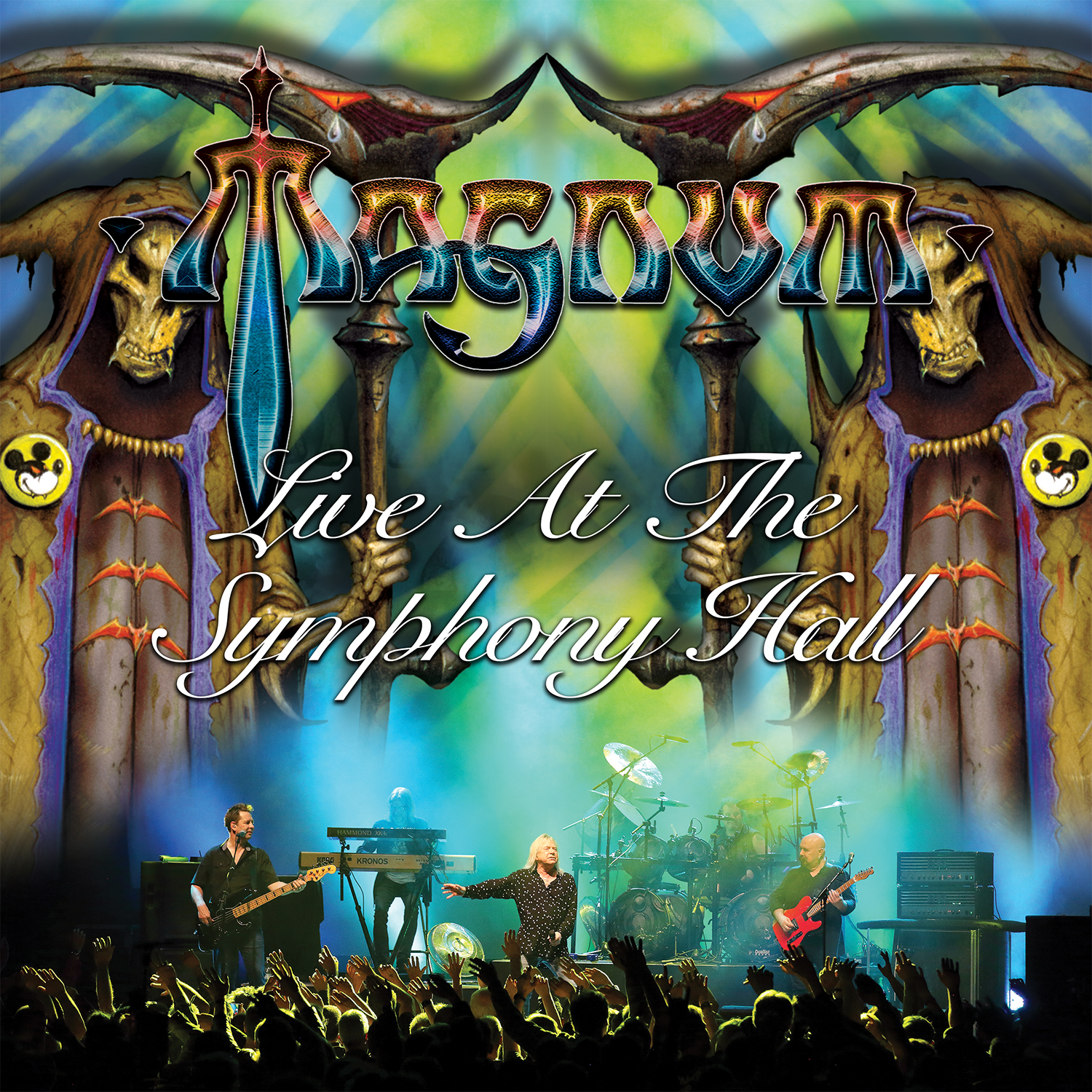 Straight from the halls of royalty, Magnum's story has been being unfolding for close to five decades. Magnum started as a house band at the Rum Runner in Birmingham, England the early 70's. Today, the Rum Runner is just a memory but Magnum is still going strong and Birmingham`s Symphony Hall is a much better venue as they recorded their latest album Live at Symphony Hall.
The album starts with "When we Were Younger" from 2007's Princess Alice And The Broken Arrow. The song serves as a fitting opener for Magnum who are preforming for a third generation of fans. The album continues with "Sacred Blood 'Divine' Lies" from Magnum's 19thalbum of the same title. A real treat emerges on "Lost On The Road To Eternity." Tobias Sammet, a band mate of Bob Catley's in Avantasia, appears on stage and the two rip through the song together. The energy can be felt in the audio itself. Screams pierce the air and applause rumbles the speakers as the band feeds off the crowd's enthusiasm.
That energy carries on as the band breaks into the classic "How Far Jerusalem." which includes a blistering guitar solo from Tony Clarkin. Not lost in the mix is the thumping bass of Al Barrow, Lee Morris keeping the beat on the drums and Rick Benton pounding the keys creating a larger than life sound.
If you are a Magnum fan you don't need me to tell you how special this record is going to be. If you are on the fence about yet another live album, Live at Symphony Hall will not disappoint. It has the big sound you expect from Magnum as well as orchestration to take a live recording to the next level. Magnum's Live at Symphony Hall will be available on January 18, 2019 via STEAMHAMMER / SPV.