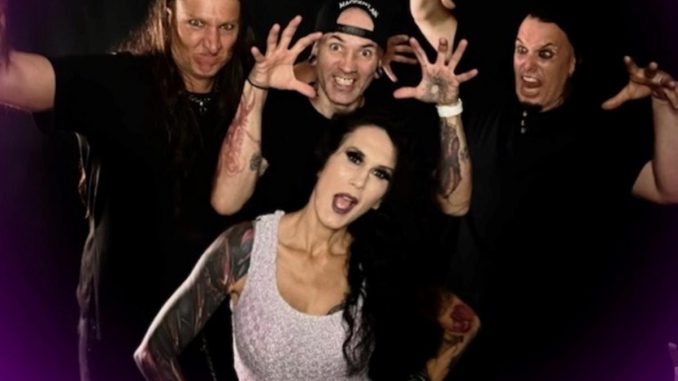 Watch "Warning" here: metalinsider.net/magg-dylan-warning
"'Warning' is an energetic metalcore song about the lies you tell yourself in the dating world.
'Warning' whispers 'when they show you who they are, believe them'". – Magg Dylan
The video, produced by Jaiden and Rubella Frost of JFP Studios, provides glimpses of the authentic fun side of the band. Jaiden and Rubella were able to represent the chaos in vocalist Suzanne De Iulio's brain. The video displays the moods and changes in a therapist's office with live performances by Jamez Prudlick, who does an amazing job portraying the frustrated mental health professional, allowing a turning point, and capturing the theme of growth and empowerment that the band conjures in this song.
Magg Dylan is a down-to-earth band based out of Virginia Beach. All of their songs come from actual life experiences, feelings, emotions, and things they have gone through. Their collective goal is shifting energy. Magg Dylan drives their intense performances with energy in the recording studio and on stage, all for their fans.
Order/Pre-order details – https://distrokid.com/hyperfollow/maggdylan/warning
Upcoming Appearances:
July 29 – Scandal's Virginia Beach – with Lylvc
August 12 – Oscoda Rockfest – Oscoda, MI
October 7-10 RV Rockfest Branford, Fl (with Drowning Pool, Gemini Syndrome, Otherwise & more)
Magg Dylan is:
Suzanne De Iulio, vocals
Brucifer Jordan, guitar/programming (6 string & 7 string)
Les Moseley, bass (4 string & 5 string)
Adam Hoye, drums
Magg Dylan online:
https://www.tiktok.com/@maggdylan
https://www.instagram.com/direct/inbox/
https://www.facebook.com/maggdylan/