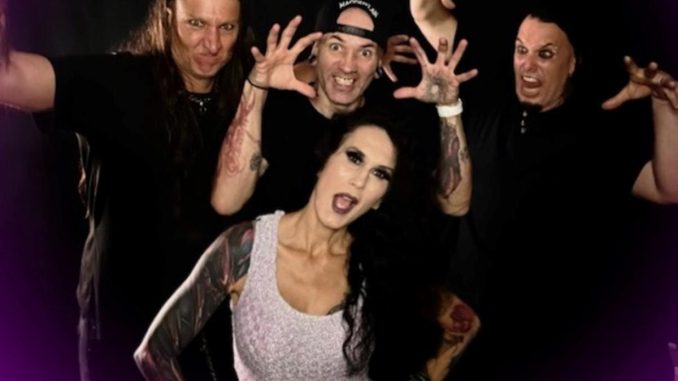 photo credit: Hannah Lee Photography
Magg Dylan's first release of 2023, new single "GTFO" dropped on 5/7/2023.
"GTFO" is Magg Dylan's follow up to their fan favorite "Stress". "GTFO" is a fun song about the rules of the road. Magg Dylan's vocalist Suzanne says "This song is years in the making. We used to joke about it, then decided we had to put it out there. I mean, the left lane is for passing. Everyone can relate to that, unless you're the person who doesn't even do the speed limit in the left lane."
Magg Dylan recorded "GTFO" in Nashville with their honorary fifth member, Jonathan Dolese of Konkrete Studios (For the Fallen Dreams, Cane Hill).
Magg Dylan is known for their breakdowns and this one has it. Surprisingly, there's no cussing. No one knows how that happened.
Listen to "GTFO" here:
Magg Dylan is a down-to-earth band based out of Virginia Beach. All of their songs come from actual life experiences, feelings, emotions, and things they have gone through. Their collective goal is shifting energy. Magg Dylan drives their intense performances with energy in the recording studio and on stage, all for their fans.

Magg Dylan is:

Suzanne De Iulio, vocals

Brucifer Jordan, guitar/programming

Les Moseley, bass

Adam Hoye, drums

Magg Dylan online:

https://www.tiktok.com/@maggdylan

https://www.instagram.com/direct/inbox/

https://www.facebook.com/maggdylan/