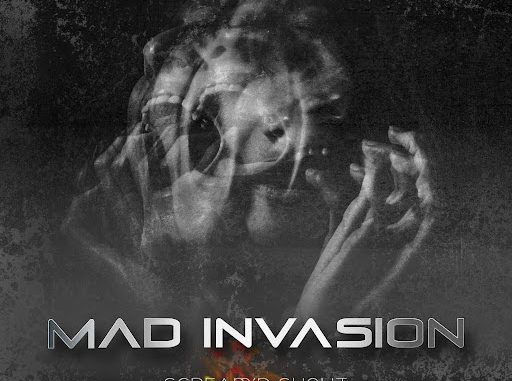 Swedish band

MAD INVASION combines classic 70's hard rock influences with a modern approach and soundscape. The vast experience of the band members as musicians, songwriters and performing artists − includes numerous album releases and tours over the years.

MAD INVASION released their long-awaited debut album in September entitled 'Edge Of The World', an album that offers a wide range of heavy songs with bone crushing guitars, airy keyboards, and a dynamic rhythm section – adding the final touches to the very distinct MAD INVASION sound. The three first videos also feature special guest Mikkey Dee from Motörhead and Scorpions. Join the MAD INVASION journey and rediscover the golden age of rock – in a new suit of armour.

About the song and video
Inspired by of a girlfriend's Son and his friends, who are scateboarders – the song and video is a tribute to young generation, the wild and free kids who are ready to take on the world and have fun doing it. The world needs that energy in order to evolve – the progressive in connection with the more traditional. This is our tribute to next generation, who will take over after us…

For more information about Mad Invasion, please visit their Website or LinkTree, Facebook, Instagram, YouTube.

Mad Invasion line-up
:
Pete Sandberg Vocals
Björn Dahlberg Guitar
Hal Marabel Guitar / Keyboards
Mats Jeppsson Bass
Mats Bergentz Drums
Media assets (all okay to share online):
Music video for 'Scream"n Shout' (YouTube link)
Video promo material (incl video screen shots)
Social media links (included in press release)
Please tag on socia media:
Tag on Facebook & Instagram – @MadInvasion