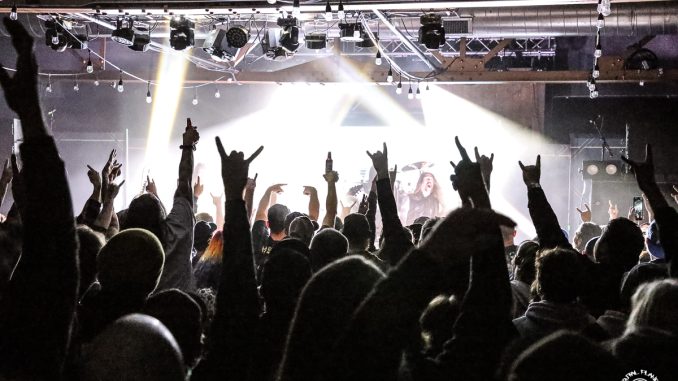 The metal monsters Machine Head showed up in Casper and blew the doors off of the Gaslight Social Club from the first chord that was struck. The band stopped in Wyoming for their Electric Happy Hour Live, 2022 US tour.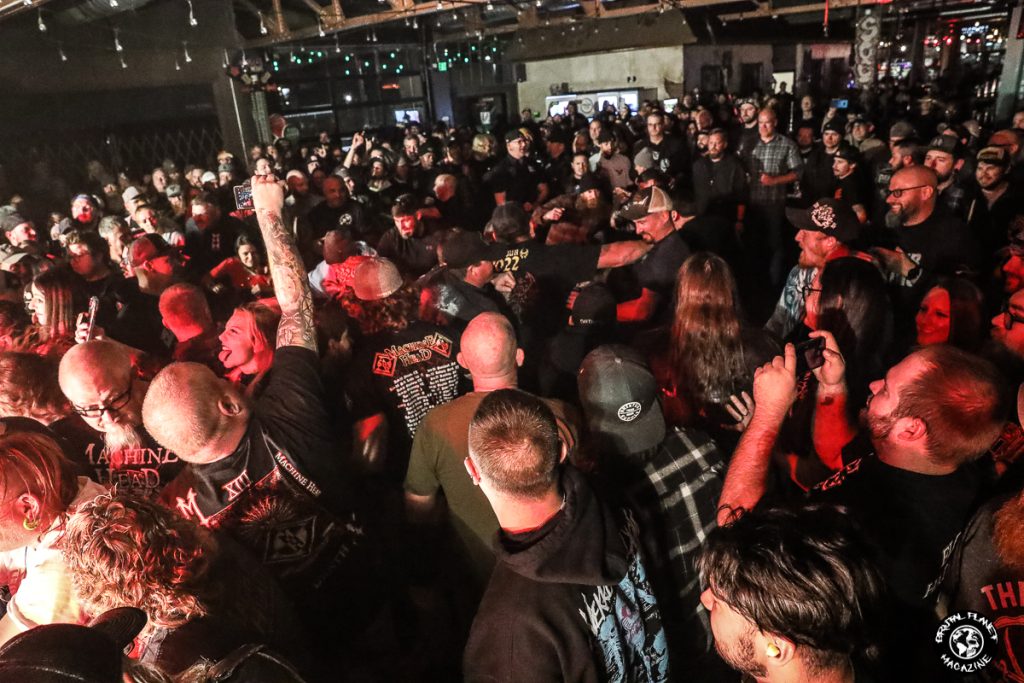 The fans piled in and were shoulder to shoulder for this first ever appearance by one of the most celebrated metal bands in history. The anticipation was getting thicker by the minute in the small venue as the fans started chanting rounds of "Machine Head! Machine Head!" leading up to the band finally taking the stage.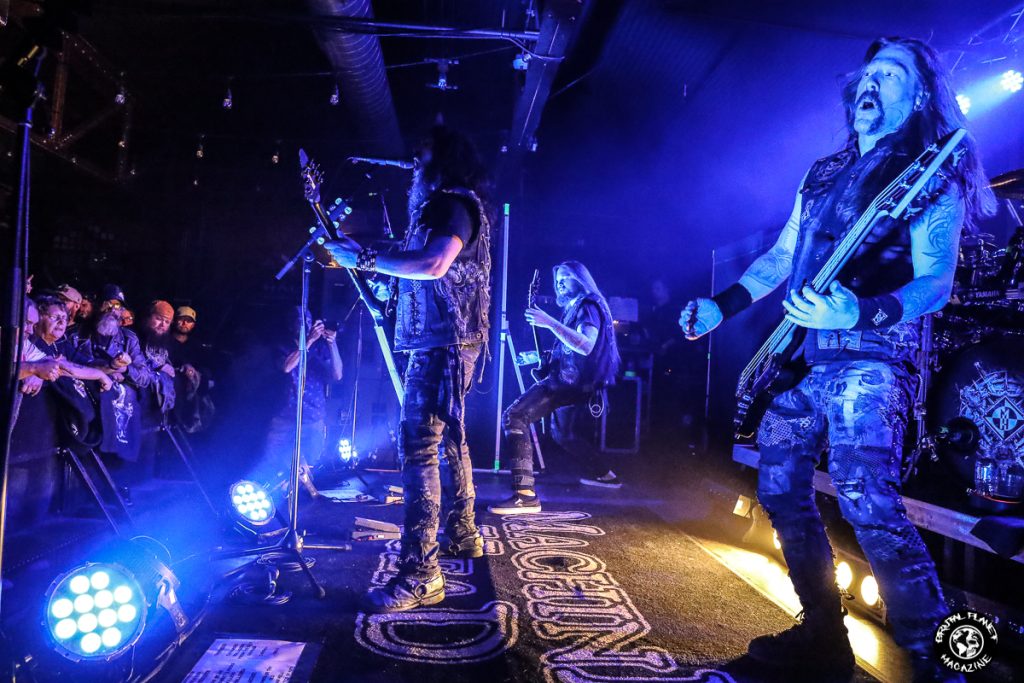 Robb Flynn – founder, lead vocalist and the only remaining original band member, took the stage first and the crowd went wild. The rest of the band, including bassist Jared MacEachern, lead guitarist Waclaw "Vogg" Kieltyka and drummer Matt Alston, emerged in the dusk of soft, dimmed blue lighting.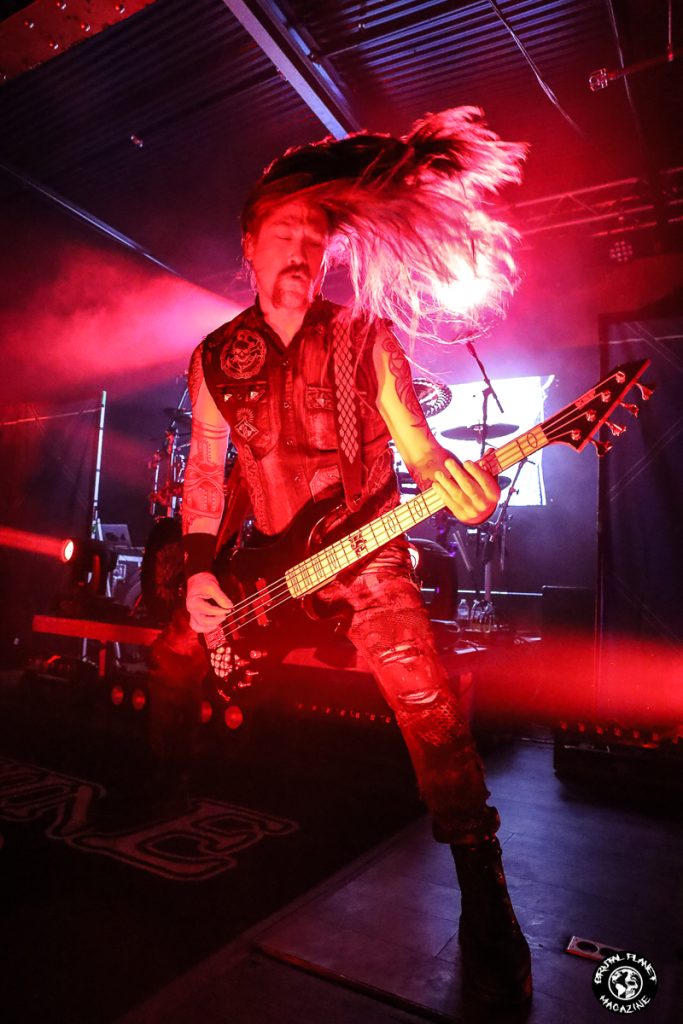 The band started with the hit from their 2003 album, Through the Ashes of Empires, "Imperium" followed by the song "Ten Ton Hammer" from their 1997 album The More Things Change…
The fists began flying and a pit opened up, swallowing up the willing and the wild in the crowd. The energy in the room from the band to the crowd was intoxicating.
The band went on to perform their song, "Unhallowed" and this was their first time performing it for a live audience. The Casper crowd, led by mostly girls in the front row, rocked the rail, and definitely told Machine Head they wanted more. The band also played a set of cover tunes from Black Sabbath, to Metallica, Slayer, and even Poison.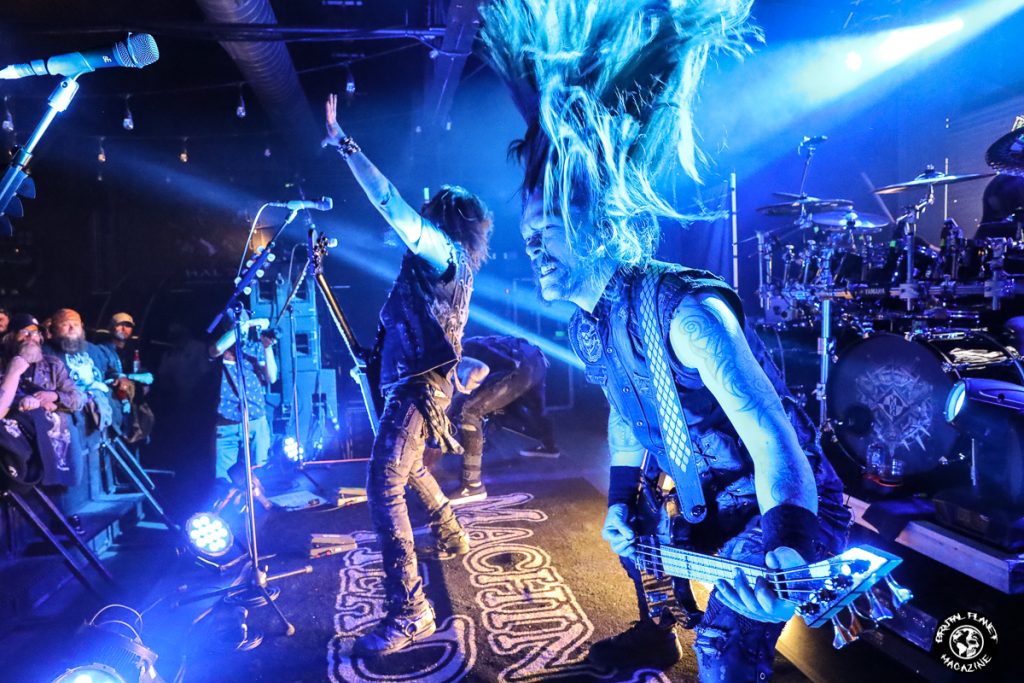 It was clear to the band that this small town of Casper has plenty of thrasher fans who were starving for this very kind of concert. A full serving of metal up your ass with in your face grooves and they left it all on the floor. In a post the following day the band said they will definitely be returning for another show and Casper fans can't wait.
The bands newest release, Of Kingdom and Crown, is available worldwide and the US tour continues through December.