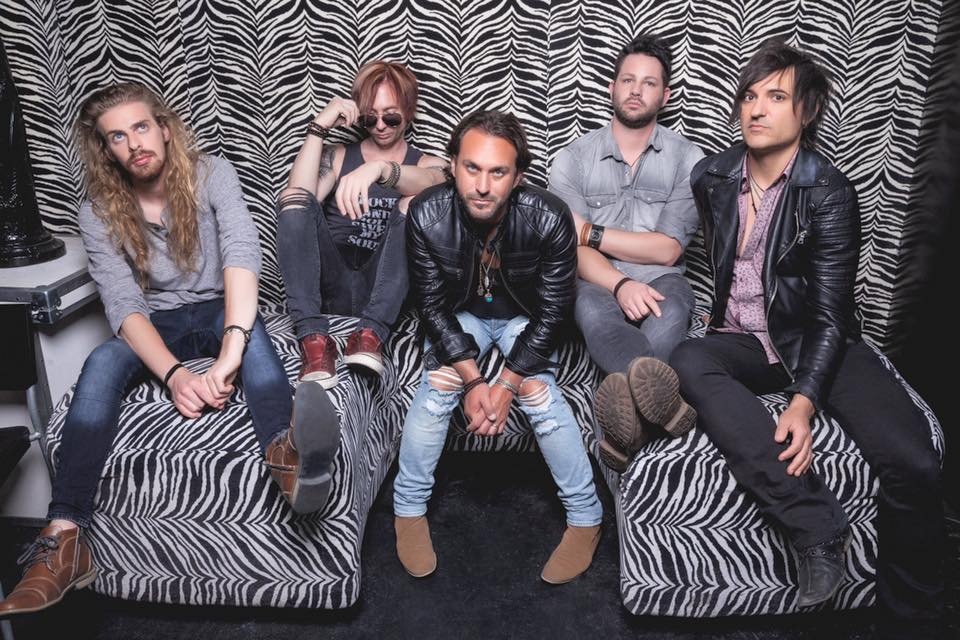 Alternative Rock Band LoveSick Radio has released their newest single, "Bloodshot Eyes," which was voted Track of the Week on Classic Rock Magazine.
"Good times now with part Ohio, part Vegas-based rockers LoveSick Radio. The opening riff sounds a little like a more rootsy You Shook Me All Night Long, but in truth this is a more layered affair – in a good way. Punchy blue-collar rock'n'roll, rough-edged touches of punk, pop rock, bluesy guitar soloing… All audibly drawing from the classic rock likes of The Stones, Aerosmith and co." – Classic Rock Magazine
"'Bloodshot Eyes' is about overcoming and how we cope with life's struggles. Some people may have a drink with friends, some may like to get high, and some just need a good scream. No matter what is the fix or how you get there, "it will be ok if we end the day with bloodshot eyes". – LoveSick Radio
Download / Stream "Bloodshot Eyes" Online:
LoveSick Radio (LSR) play unapologetic blue collar rock n' roll on steroids! Big guitars, big vocals with punk and blues infused swagger creating a fresh sound all their own.
LSR has performed at some of the most buzzed about festivals and events such as NHL All-Star Game with Fall Out Boy and O.A.R.; the Changjiang International Music Festival in China, the Vans Warped Tour, and has shared the stage with the likes of the Bon Jovi, Scott Weland of Stone Temple Pilots, Dorothy, Josh Todd & The Conflict, Wayland, Bobaflex, Blue October, Kid Rock, Steel Panther, Three Days Grace, Buckcherry, Hinder, Twenty One Pilots, Paramore, Dead Sara, to name a few. Additionally, between live shows and writing/recording, the band found time to bring their live energy stage show overseas for tours in Japan, South Korea & Singapore.
LoveSick Radio has received great airplay , landing in the top 50 Billboard pop chart with their 1st single. LSR received multiple placements on several MTV shows (including a appearance on "My Super Sweet Sixteen") and MTV2 featured the band as one of its "Bands on the Rise."
Thanks to LoveSick Radio's road work and live shows, the band boasts a strong, loyal fan base. The band recently began production on the their new record with guitarist David Harris co-producing with Joe Viers ( Twenty One Pilots, Bobaflex ) & producer Warren Huart (The Fray, Aerosmith) on new tracks.