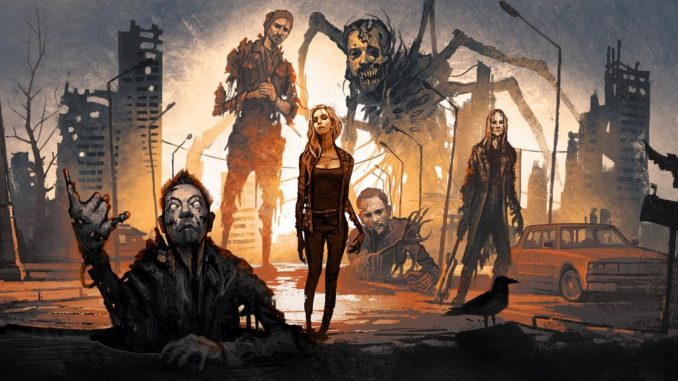 Chapter III Slated for Release on July 9
Art: Boris Groh
Classical metal ensemble LOST SYMPHONY will make their appearance at the Slay At Home Festival's massive finale the weekend of June 18-19, there the group perform a cover of Rainbow's "Gates of Babylon" featuring guests David Abbuzzese (Pearl Jam), Joey Concepcion, Mike Mangan and Mike Golarz.
"With the lack of live performance opportunities over the past year, it's been great to have an outlet like Slay at Home to help us share music with an audience that we might not have a chance to connect with otherwise," says bassist Cory Paza.
Says Slay At Home mastermind Frank Godla, "I'm incredibly stoked to have LOST SYMPHONY on the big Slay At Home festival anniversary event after having them part of my monthly series a couple of times. There are a few bands who have really shined on this virtual platform over the past year, and the constant quality and creativity behind this act has truly been a captivating experience for the audience each time."
"Slay at Home was the first time I felt a little normal as a musician in a long time," says LOST SYMPHONY founder Benny Goodman. "How great it felt to be a part of something musical again with people I didn't know that weren't quarantined with me. It lifted the spirits of so many people who felt an emptiness where live music once was. And for charity? I couldn't be more honored to be a part of something that shows how much people not only appreciate musical performances, but how much us as the musician/artist appreciate performing."
Adds violinist Siobhán Cronin, "Slay At Home not only provided the opportunity for us to keep the spirit of performance alive, but also opened our eyes to a wonderful array of other artists that we would have otherwise not gotten to discover. It has been a thrill to share our music with such a large and dedicated audience and to share a virtual stage with so many other artists and groups. Thank you to Metal Injection for providing an avenue of artistic relief for so many of us who were craving this chance to perform at a time when we really had no idea when we would hit the stage again."
With the release of last year's Chapter II, LOST SYMPHONY members Benny Goodman, Siobhán Cronin and Cory Paza also launched the 2020'd podcast. Instead of binge-watching countless TV shows, this creative three-ring circus with boundless energy decided to create a podcast to provide a vehicle for their pent-up creativity. The modern-day triumvirate called up some of their most interesting and successful friends, including recording artists, touring musicians, music industry experts, TV personalities, even a billionaire, and asked these friends to give us their take on current events as well as to share some of their wildest entertainment memories.
2020'd is a series of no-holds-barred discussions. chocked-full of insider information that explores the various paths that lead their highly successful guests to their unique lifestyles and prominence in the entertainment industry. Paramount in the podcasts is a healthy serving of rock n' roll war stories that give you a peek behind the-curtain of the entertainment industry.
Previous episodes have featured a diverse lineup up musicians, music and business executives and entertainment personalities, including guitarists Richard Shaw, Angel Vivaldi, John Donais, Rusty Cooley Kelly Kereliuk, Steve Stevens, Shani Kimelman and Steel Panther's Satchel, drummers Shannon Larkin, Dave Abruzzese, Paul Lourenco, Jason Costa, Rodolfo Zuniga and Adam Gilbert, music producer Ulrich Wild, music industry professionals Paul Geary, Steve Wood, Amy Sciaretto and Dan Beck, DJ John Garabedian, concert promoter Dan Hartwell, reality stars Jeff Schroeder, Alex Boylan, Cara Maria Sorbello and Paulie Calafiore, business executive Ernie Boch Jr., and filmmaker Drew Ann Rosenberg.
Upcoming 2020'd Episodes:
Jun 2 – Jason Lekberg #2 (Music industry professional)
Jun 6 – Jason Lekberg #2 (Music industry professional)
Jun 9 – Elizabeth Zharoff (The Charismatic Voice)
Jun 13 – Elizabeth Zharoff (The Charismatic Voice)
Jun 16 – Matt LaPierre (Guitarist, LOST SYMPHONY guest)
Jun 20 – Matt LaPierre (Guitarist, LOST SYMPHONY guest)
LOST SYMPHONY online:
2020'd online: