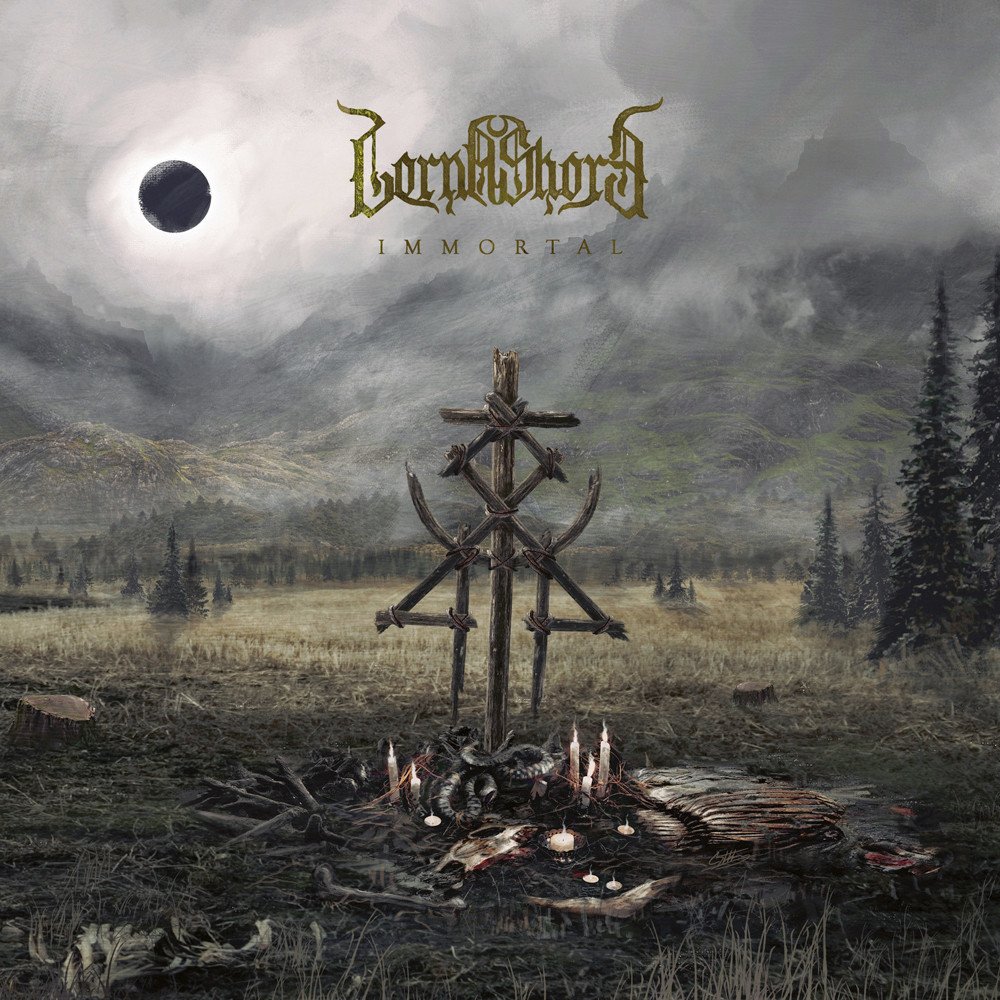 New Jersey metal band, Lorna Shore is releasing their new album, "Immortal" on January 31. This is the band's third full-length album and their first to be released on Century Media Records. Since their formation in 2010, they have continued to mature- breaking free from their early influences and forming the sound they were meant to be.

If you are unfamiliar with Lorna Shore, you must realize that this is not simply your run-of-the-mill metal band. Lorna Shore is a force. Their sound is all encompassing and defies the idea of labeling them under a sub-genre. Although all of Lorna Shore's albums are intimidating, this latest release is nothing short of sheer terror. "Immortal" was produced by Josh Schroeder (In Hearts Wake, The Color Morale, Those Who Fear) at Random Awesome Studios in Midland, Michigan.

The title track, "Immortal," starts off the album with a building symphonic and delivers a merciless punch at the :32 mark. This of course is followed by several more until the entire band comes in full force after a minute of anticipation. This sets the pace for the rest of the tracks and this band never slows down. New frontman CJ McCreery makes an impressive debut as his vocal ability has both dimension and extreme vitality. His vocals are strong throughout the entirety of the album.

The entire album is chock full of ear candy. The mastermind behind the riffs and solos, Adam DeMicco, has written some of his heaviest material to date. He and fellow guitarist Andrew O'Connor don't hold back. I particularly liked "Hollow Sentence" and "Darkest Spawn." Drummer Austin Archie also serves a platter of blast beats that would make any metal drummer salivate. His footwork on "Warpath of Disease" and "Relentless Torment" do not disappoint..

Lorna Shore have already released five of their ten songs from "Immortal" on iTunes. The official music video for "This is Hell" was released in late 2018, while the official music videos for "Death Portrait" and "Immortal" released within the last couple months. The music videos were directed by Joey Durango.

Less than a month ago, Lorna Shore revealed that vocalist CJ McCreery was no longer a member of the band. Many women had come forward with accusations of racist language and sexual abuse from McCreery. For several weeks, it was unclear if the new album would be discarded or prolonged to revise the record with a new vocalist. After much deliberation, the band made their decision to still release "Immortal" as planned on January 31. The band's upcoming Europe/UK tour with Decapitated is also moving forward. It looks as if the album's title was prophetic- "Immortal" is definitely living on.