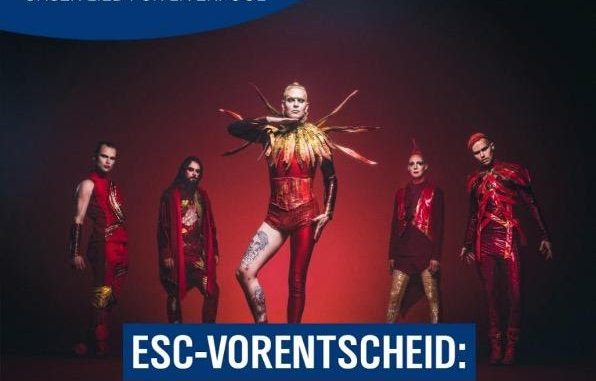 German genre-fusing dark rock outfit LORD OF THE LOST have been nominated to compete for representing Germany in this year's Eurovision Song Contest with the title track of their recent surprise album release, 'Blood & Glitter', which hit #1 on Official German Album Charts.
Chris Harms on the nomination:
"We are a band that has never consciously adapted to anyone or anything. No trend, no scene, no expectation. We have always done what we like ourselves – at all times. That we are now being considered for the biggest music show in the world with our weird genre mix, as authentic and unbowed as we are, is a great honor and we are extremely looking forward to being able to make the ESC pre-selection a little more colorful in many ways.
"A song like 'Blood & Glitter' is very hard for the German TV and radio landscape – it will polarize. And since we love contrasts, it makes it all the more exciting for us. Friends, it's going to get loud on German television on March 3!"
Formed back in 1956, the international song competition Eurovision Song Contest is one of the biggest music events worldwide. Germany has landed last or second to last six times in the past seven years, but LORD OF THE LOST could very well be the new hope for a better placement in the final – with heavier bands such as Lordi in 2006 and Måneskin in 2021 previously winning the whole competition!