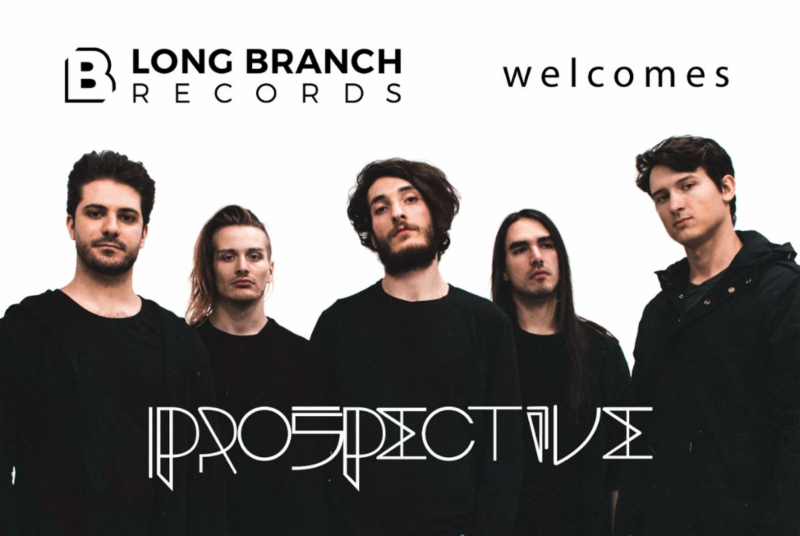 | | |
| --- | --- |
| New Video Coming Next Friday; New Music on the Way | |
The Italian Progressive Metalcore (or "Northcore" as they label themselves) powerhousePROSPECTIVE has signed a worldwide record deal with Long Branch Records and is currently in the studio working on new material to be released later in 2019!
Established in 2013 with the EP "Chronosphere" and following the debut record "Beyond" the group has earned substantial momentum in the Italian scene, making a splash with their melodic guitar work, juxtaposed by a rivetingly heavy delivery and technical flair. Conquering positive feedback from top music magazines like Classic Rock, It Djents, Got-Djent and Metalitalia who ranked "Beyond" 'Hot Album' of 2016.
Carrying impressive accolades under their belt as "Beyond" which sold more than a thousand copies and over 100k streams on Spotify, Prospective has shared the stage with genre favorites such as The Algorithm, Exist Immortal, Uneven Structure, Betraying The Martyrs, Northlane, Oceans Ate Alaska, Hacktivist, Breath of Nibiru, Napoleon, Dreamshade.
Late 2017 saw the band teaming up again with Italian producer Federico Ascari and Matt Dalton (Born Of Osiris, Attila, I See Stars, Emmure) to start work on their sophomore new album.
Prospective kicked off 2018 with the premiere of their heavy hit "So Far Gone" on Kerrang! Radio | Everything That Rocks. Creating a great hype on the new release, the band releases "Only You" in February and "The Void" on the release day of "Unreal". The album made its debut at #4 of the iTunes Metal Chart, #13 Rock Chart and #78 Italy's Top 100.
On Friday April 26th, the band will release "Elysium", the last single from "Unreal", with a new video.
For More Info Visit: