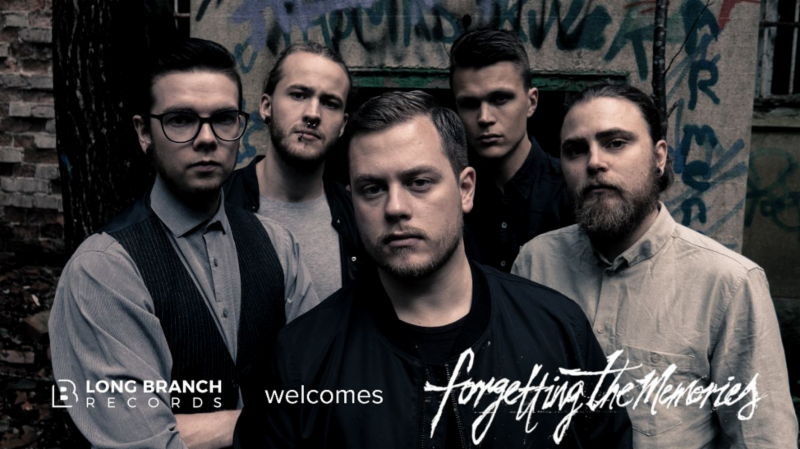 Long Branch Records happily welcome the Swedish Metalcore juggernautFORGETTING THE MEMORIES to the family. The bands first co-operation together with the label will be the release of the new EP "Known Darkness", scheduled for August 23rd. The EP will contain 3 brand new tracks as well as the 3 already released singles "Soul Drift", "Cult" and "Laurentius". Watch the video for "Laurentius" below.
Merging intricate headbangable rhythms with melodic choruses which will get you singing along in no time, Forgetting the Memories constructs a unique blend of death- and metalcore unrivaled in complexity and intensity.
"Monophobia", their first full-length release in 2016, was a sprawling labyrinth of fierce hard-pounding breakdowns and catchy choruses rife with meaningful lyrics, detailing deeply personal journeys through subjects like battling cancer, loosing a friend and heartache, making Forgetting The Memories music highly engaging.
Over the years Forgetting The Memories has stayed true to their particular style, yet constantly evolving, defining themselves as a truly essential force within the genre.
Stay tuned as Forgetting the Memories reach new frontiers together with Long Branch Records and the new EP "Known Darkness".
For More Info Visit: