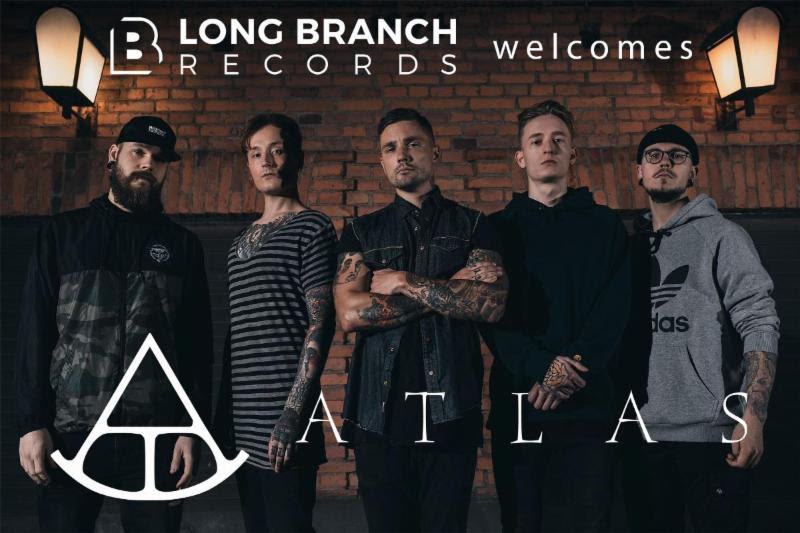 The Finnish Metalcore (or "Northcore" as they label themselves) 5-piece ATLAS has signed a worldwide record deal with Long Branch Records and is currently in the studio working on new material to be released later in 2019!
The bands sound is a mix of heavy hitting riffs paired with catchy melodies and immersive soundscapes that draw inspiration from the gloom of north. Their releases include 2016 EP "Northern Lights," 2018 pre-singles "Birthright" and "The Catalyst" and 2018 full-lenght album "Primitive".
The band has played all around Europe with bands such as Monuments, Miss May I,Vola, Kadinja, Adept, Eskimo Callboy, One Morning Left and We Butter The Bread With Butter. 2018 debut album Primitive climbed the Finnish album charts to #6, came to life on a European tour with Monuments and received praise from fans and critics alike.
Right now the band is working on new material and will only be playing a handful of shows during their time in the studio. The band states:
"We are extremely excited to announce that we have signed with Long Branch Records. They have a finger on the pulse of new music like no other label right now and they're not afraid to innovate and try new things in the industry. LBR will be helping us push ATLAS to the next level with 3 singles being released later this year. The new material will be mixed and mastered by Buster Odeholm of Impact Studios (Born of Osiris, Sworn In, Humanitys Last Breath) who is also responsible for the larger than life sounds on Primitive. We can't wait for what the future holds for us with this new collaboration!"
Watch the video for their song "On Crooked Stones" 
HERE
.