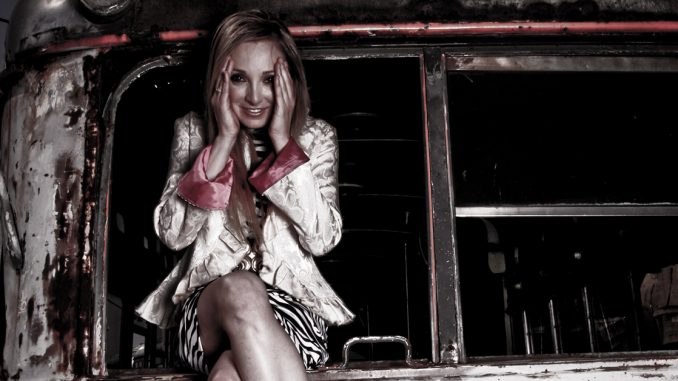 Pennsylvania's Lehigh Valley, which includes Lisa Bodnar's home city of Allentown, has certainly seen some trying times. Lisa, who's endured some trying times of her own, has inherited some of that defiantly optimistic, won't-be-beaten-down Lehigh Valley grit, weaving it into the moving, beautifully crafted songs that make 40 Years in the Desert, her long-awaited third album.
"This album is a journey out of the desert," Lisa says. "Each song tells the story of that journey. Along the way, homage is paid to the many musical styles that inspire us."
Her debut, Maybe I Did, was released in 2003 to instant acclaim, and even charted on college and triple-A radio In the mid-2000s. However, the sophomore effort, Come Hell or High Water, fared even better, garnering four Grammy nominations (Best New Artist; Best Pop Vocal Album; Best Engineered Album, Non-Classical; and Producer of the Year).
"The recording of the 11-track album started at Tedesco Studios in Paramus, NJ," explains Lisa. "Where we tracked drums and some bass with recording engineer Eric Zidovec, then at Barefoot Flamingo Recording Studio in Yulan, NY with recording engineer Mario Salvati (who has recorded Ruben Blades, Willie Colon, Television, and Debbie Gibson). Here we tracked some electric pianos, synths, acoustic guitars, electric guitars, bass guitar, and also the vocals for 'Feeding Time,' and then finally in Allentown, PA at the newly christened Fairview Studios, with recording engineer Dann Araque. This is where all vocals, background vocals, electric guitars, bass guitar, piano, and synths were recorded by myself and Dann."
40 Years in the Desert is the first release through Deko Entertainment, and the first single for "The Best That I Can" is out now. Lisa filmed the accompanying video in and around Allentown, and it's directed by Ace Bouchard, son of founding member of Blue Oyster Cult, Albert Bouchard. Lisa had this to say about the song and video, "This is a song about people who beat themselves up over the emotionally-charged, difficult choices in life and love they have made, and the consequences of their actions. They eventually realize that they are human, and fallible and have the courage to accept themselves, and who they are as the chorus sums up is "like a two-strike felon with some contraband, I'm flawed, but doing the best, the best that I can."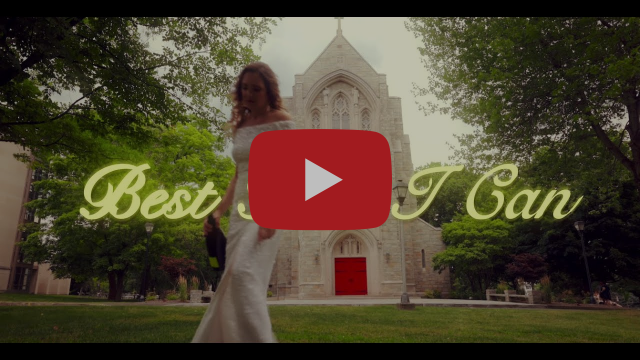 View and listen here: bit.ly/BestThatICan
The full album drops on October 28th and includes other standout tracks, like "Feeding Time" and "I Love You, Friend" – which features Steve Brosky, who is known for his song, "Do the Dutch (Hey Now, Let's Get Down To Allentown)," which he wrote in response to Billy Joel's "Allentown" and brought him regional radio airplay and national publicity (and is a well-known and loved Allentown-born PA singer-songwriter/musician).
In support of 40 Years in the Desert, Lisa Bodnar and Whistlegrass will embark on the PA67 Tour, a state-wide celebration for community outreach to help the people, places, and programs that need it the most.
They are uniting with non-profit organizations across the Commonwealth of Pennsylvania to provide one-of-a-kind concert events in all 67 counties.
Please visit www.lisabodnar.com for tour dates and updates.
Pick up the new album 40 Years in the Desert and special Limited Bundles via bit.ly/LisaBodnarMerch
Product Includes:
· One (1) 40 Years in the Desert CD
· One (1) "Best That I Can" Coffee Mug
· One (1) Lisa Bodnar and Whistlegrass T-Shirt
40 Years in the Desert Tracklist:
1. Clear Skies
2. Best That I Can
3. Feeding Time
4. A Little Less
5. A Million Pieces
6. The Truth Comes Out To Play
7. Revive My Heart
8. She Kneels
9. I Love You Friend
10. You Never Know
11. Slip Away