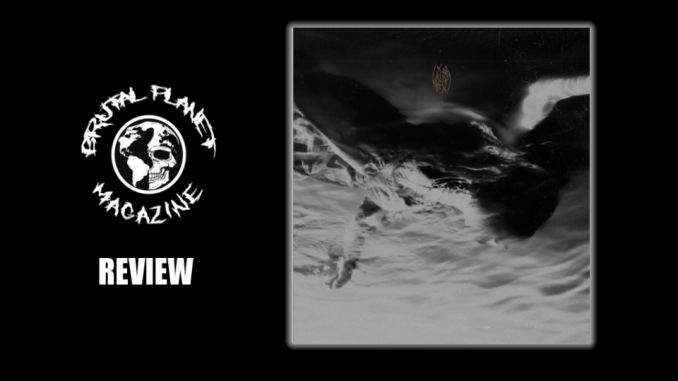 There is a band on the scene that is dead and set on making a presence. The members of LIMBS (Austin McAuley- vocals, Tyler Martin- guitar, Jordan Hunter- guitar, Chris Klumpp- bass, Joey DiBiase- drums) hail from Tampa Bay, Florida, and are ready to share some hope with the world. Their second EP, "Coma Year" will be released on June 24th through UNFD. McAuley shares, "I have absolutely poured myself out into this EP, lyrically. It's been a form of therapy for me to write these songs and get things off my chest. I lost my father in 2015, and as much as I've been doing my best to get by over the years, as soon as the pandemic hit, it felt like I was reliving all of those feelings all over again and losing everything important to me. It amplified those feelings I'd tried to bury." If you are drawn to meaningful lyrics, you will definitely love the themes in this EP. However, if you're not much of a lyrics-type listener, this EP will still blow you away musically.
The opening track, "Mortality Moment," introduces first-time listeners to the band's in-your-face approach. The riffs hit hard and McAuley's vocals hit even harder. The presence of heavy vocals doesn't mean there isn't any melody though. The chorus features melodic singing that makes a great break between the brutal verses. The band released the EP's first single, "Spirit Breaker" this last February. This song is incredible. Musically, it's another banger. Lyrically, it is very honest and vulnerable. The final verse says, "And I'd give anything to take it all away: The shattered vein in your arms, all of your darkest days. Waking from a dream, out of breath from calling your name. It's just the cycle of loss stuck on repeat again." The second single and title track, "Coma Year," also speaks on the feeling of loss and despair. "Now that you left us all alone and scared,  We're bracing ourselves for a coma year instead. Maybe it's just me, but you'll see – we don't feel anything. Fractured and put back together wrong at the seams." These songs touch on such a sad reality that many of us deal with in our lives or those whom we love. 
The latest single, "Slow Burn," was just released on May 28th. This song features a fast-paced riff and a catchy chorus that was stuck in my head all weekend. Lyrically, it seems to deal with the struggles with anxiety. Two-thirds of the way through the song, the music really drops down to guitar picking and a singing voice to give the song a beautiful ending. Almost as if it mirrors the dynamic of the preceding songs, "If I Go Before You" is an atmospheric song that carries a lighter feel throughout the majority of the song until it explodes with an emotional ending. "Vertigo" is a solid and really enjoyable track and "Blood and Heel" creates an audio onslaught of growls and features some of my favorite riffs on the EP. 

There are a lot of bands creating a lot of music. It's hard to stand out. The bands I am drawn to are the ones that are authentic. I don't like the lyricists that try to write deep songs that they haven't truly experienced. I don't like the musicians that simply write the songs that will gain counts on Spotify. I like music that reflects the emotions and aggression of real life. The guys in LIMBS sure seem to agree with my preferences because "Coma Year" is legit. If you're looking for music that is straightforward and sincere, don't miss out on this EP!
COMA YEAR EP TRACK LISTING:
"Mortality Moment"
"Spirit Breaker"
"Coma Year"
"If I Go Before You"
"Vertigo"
"Blood and Heel"
"Slow Burn"
LIMBS ON TOUR:
WITH GREYHAVEN:
6/3 — Amityville, NY — Amityville Music Hall
6/4 — Brooklyn, NY — Knitting Factory
6/5 — Philadelphia, PA — Kung Fu Necktie
6/7 — Pittsburgh, PA — Preserving Underground
6/8 — Columbus, OH — Big Room Bar
6/10 — Atlanta, GA — The Masquerade
6/11 — Orlando, FL — Henao Center
6/12 — Jacksonville, FL — Archetype
6/14 — Austin, TX — Empire Control Room
6/15 — Dallas, TX — Three Links
6/17 — Mesa, AZ — The Underground
6/18 — Anaheim, CA — Chain Reaction
6/19 — Sacramento, CA — Goldfield
6/21 — Salt Lake City, UT — Beehive
6/22 — Denver, CO — Lost Lake
6/24 — Chicago, IL — Beat Kitchen