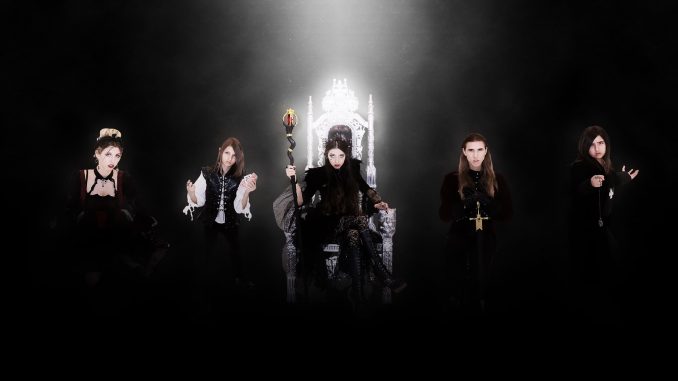 With parts of the nation slowly opening allowing the resurrection of live shows, Texas is already ahead of the curve. Notable smaller venues in the Fort Worth Dallas area wasted no time booking national acts.
One such national act, Liliac graced the Rail Club Live stage in Fort Worth on Friday, June 11, 2021. Along with Liliac, local DFW bands Bullitt, Never Cease, Anything but Human and Redline Drive rounded out the show's billing.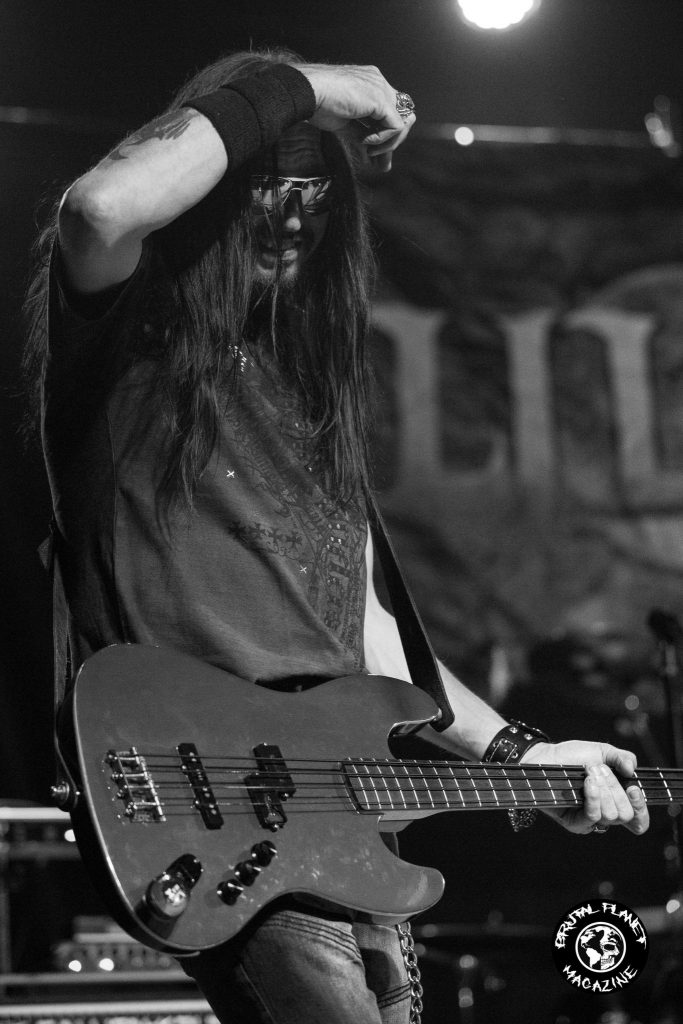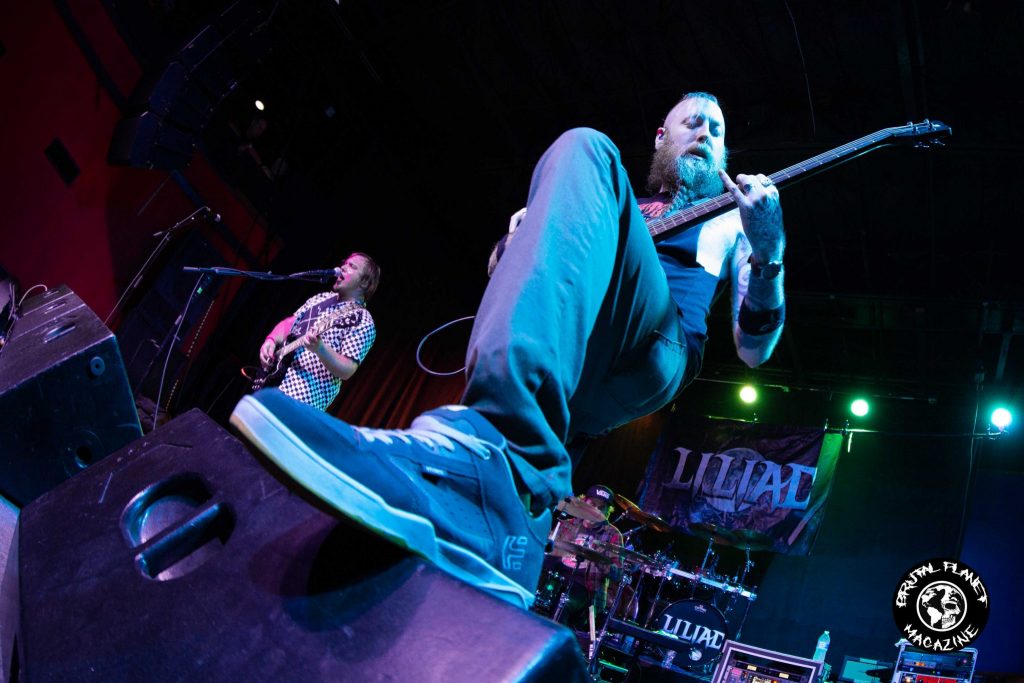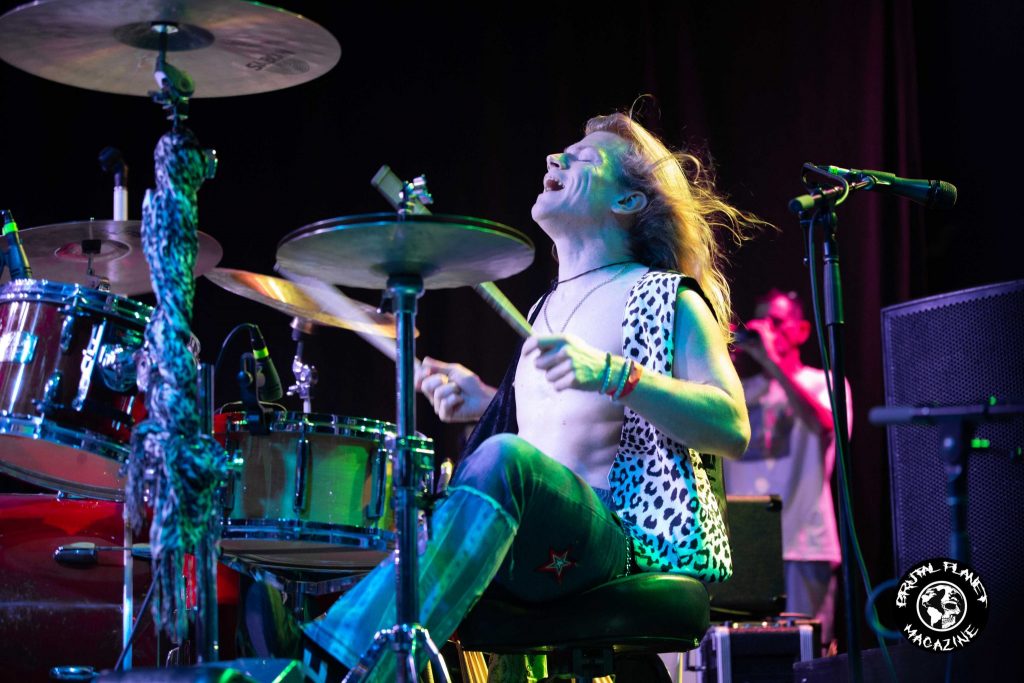 As for Liliac, the band consists of five siblings ranging in age from the mid teens to early 20's. A fact not too common among touring bands.
Liliac has gained a healthy following from social media postings covering bands such as Dio, Iron Maiden, Megadeth and others. Views of these cover songs have hit several million each respectively thus creating a solid fan base.
Original material from their 2019 Chain of Thorns EP, 2020's Queen of Hearts and covers made up the band's set.
Anticipation for the siblings first DFW appearance grew as the night progressed through the four support bands.
With the opening chords to "Symphony of Destruction," Liliac took the stage to a capacity size and enthusiastic crowd.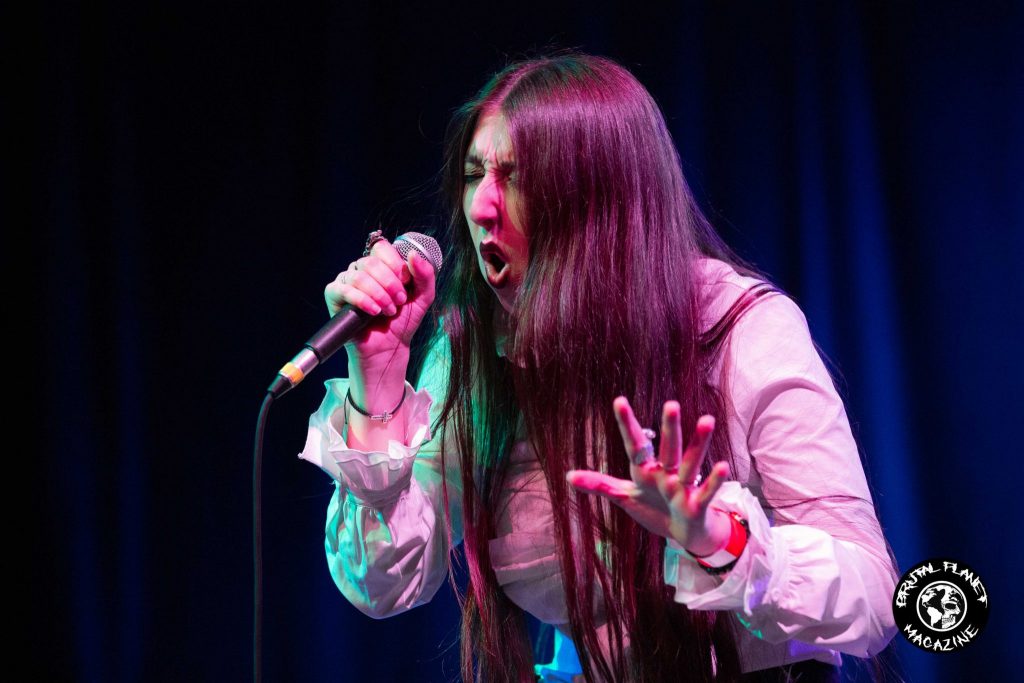 Following their set opener, the band wasted no time launching into originals "Not Afraid" and "We are the Children" from their two releases.
Liliac continued to cruise effortlessly through "The Trooper" and "Holy Diver." Vocalist Melody Cristea added to the atmosphere by wielding a battle sword.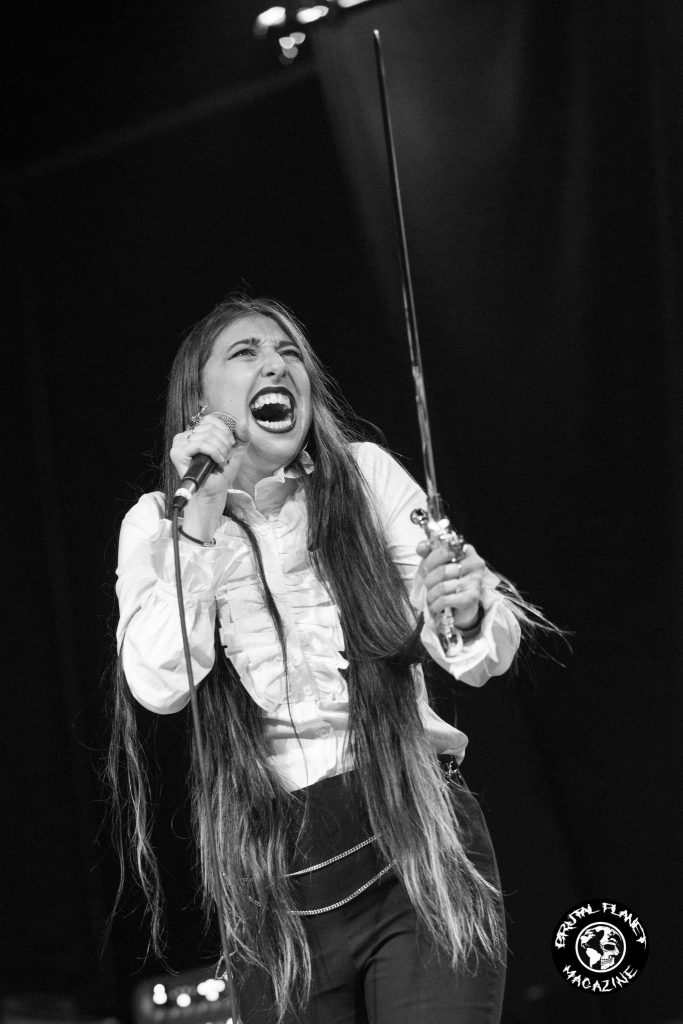 Liliac rounded out their set with eight straight originals before leaving the stage. The band returned and closed out the night with an impressive presentation of Dio's "Rainbow in the Dark."
Prior to bands hitting the stage, it was evident that Liliac was easily approachable and fan oriented. It's all part of building upon their following.
Along with a plethora of Liliac merchandise, there was a raffle for a guitar given away during the set. The winner was invited on stage and was presented the guitar that was then signed by the band.
But there was more.
A wedding proposal occurred late in the set between two longtime friends. The history of the pair began at a local metal show in the late1980's.
Even though Liliac tours nationally, covers in their set don't matter. What does matter is the band is able to hold their own when they take the stage. That's what happened at the Rail Club Live. Each member of the Cristea Liliac Clan delivered during their set despite the age differences. Each sibling brings their own uniqueness and personality to the stage.
Liliac is a band that exemplifies a strong work ethic to their craft does pay dividends. There are numerous happy fans and the dream is real. The future for Liliac is only starting to bloom.