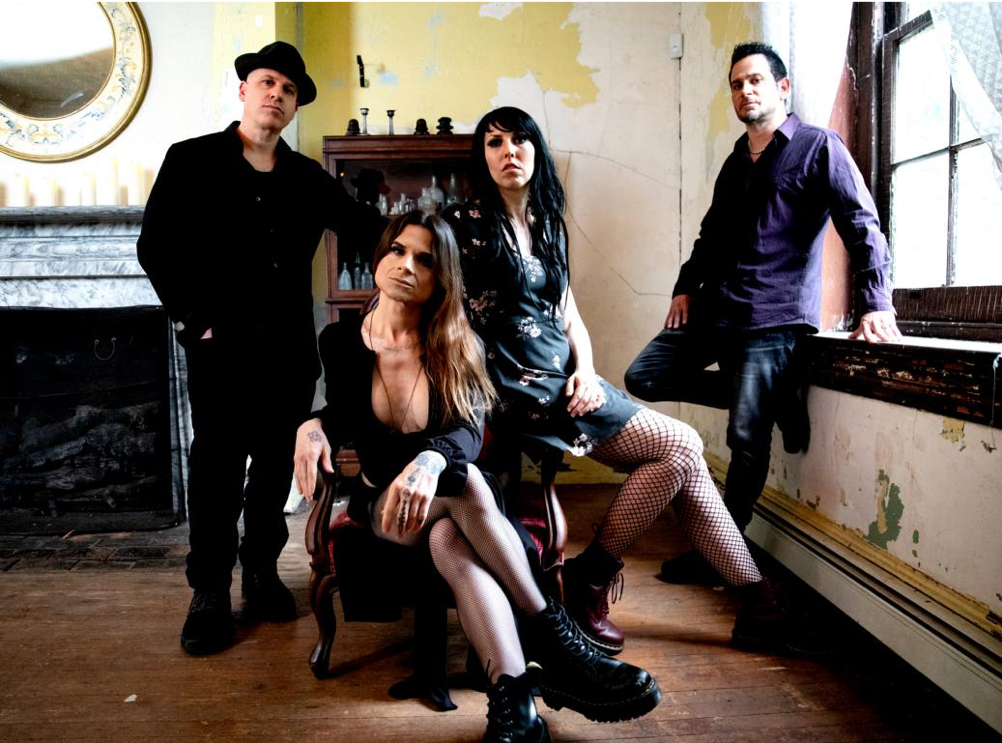 | | |
| --- | --- |
| New Album – The Sound Of Scars – Out October 11th via Napalm Records! | |
"Life Of Agony's BEST ALBUM since River Runs Red!"
A&P REACTS (ON)
"26 years after the release of their debut River Runs Red, Life Of Agony continues the story that started their career so brilliantly… Life Of Agony today are much more than what they were then."
METAL HAMMER (DE), 6/7
"Continues the story of debut River Runs Red… A prime example of how to combine hardness with emotion." ROCK HARD (DE), 8.5/10
"Life Of Agony stepped into the the red river again to search for a place where there's no more pain, but found the best of the two worlds instead!"
ROCK HARD (SK)
"Life Of Agony has delivered a small MASTERPIECE with this."
ARROW LORDS OF METAL (NL), 9/10
"The new record LEFT ME SPEECHLESS in an exciting and positive way. An amazing job in connecting history with the future." HEADBANGER'S LIFESTYLE (NL)
"A GREAT MUSICAL JOURNEY; it sounds unmistakably like Life Of Agony, but more accessible!"
AARDSCHOK (NL), 8/10
"The Sound Of Scars is a delicious record which also invites you to listen to their debut again!"
LUST FOR LIFE (NL), 4/5
"KILLER ALBUM… The Sound Of Scars sees them raise the bar, breaching their heavy sound between metal and punk in a truly remarkable way."
DOWN FOR LIFE (UK), 8/10
"Mina carries the emotional burden… A STRONG ALBUM."
ROCK TRIBUNE (BE) 8/10
"The MOST ANTICIPATED album of 2019."
THE AQUARIAN WEEKLY
Hard rock and crossover metal veterans, LIFE OF AGONY, are set to release their critically acclaimed new album, The Sound of Scars, on October 11, 2019 with Napalm Records. Following the hit singles,
Scars
, and the recently premiered
Lay Down
, the NYC-based icons have just unleashed a brutal as hell track before The Sound of Scars drops next week! Musically "Black Heart" represents the heaviest and blistering side of LOA's new album, but showcases the band's wide range of their unique and distinctive sound, which has influenced entire generations. Watch LIFE OF AGONY's brand new video for a "Black Heart"
HERE!
The Sound of Scars is LIFE OF AGONY's sixth studio album, and continues the story of their legendary debut, River Runs Red. The albums' release dates are almost exactly 26 years apart, and follows the events in real time after the troubled teenager attempted to take his own life on River Runs Red. "The Sound of Scars feels like such a monumental moment in Life Of Agony's story." Bassist Alan Robert said earlier. "On one hand, we've come full circle, continuing the concept of our 1993 debut River Runs Red, and on the other hand, we've reached new heights with the raw power of the sound and songwriting. We really cannot wait for fans to sink their teeth into this beast and take this emotional journey with us. This record is a monster."
Produced by Sylvia Massy (Tool, System of a Down), whose work has received multiple Grammy Awards and nominations, along wih LOA's Joey Z (with mixing duties helmed by Massy), have tapped esteemed engineer Howie Weinberg (Nirvana, Soundgarden) to master the band's so catchy, personal and heavy record.
The Sound Of Scars Tracklisting:
1. Prelude
2. Scars
3. Black Heart
4. Lay Down
5. Then
6. Empty Hole
7. My Way Out
8. Eliminate
9. Now
10. Once Below
11. Stone
12. Weight of the World
13. When
14. I Surrender
LIFE OF AGONY emerged from the New York music scene in the early '90s with one of the most distinctive sounds in its genre. Best known for its 1993 metal/crossover debut River Runs Red, the band instantly built a die-hard, cult following. For over two decades, the group toured relentlessly all over the world, sharing stages with the biggest names in rock, including Metallica, Black Sabbath, Ozzy Osbourne, Foo Fighters, and The Red Hot Chili Peppers. After the much-praised Ugly (1995), LOA opted for a highly energetic alternative rock approach on Soul Searching Sun (1997) and Broken Valley (2005) – the latter produced by Greg Fidelman (Slipknot, Metallica). LIFE OF AGONY has sold over one million albums to date.
To celebrate the release of The Sound of Scars in style, on October 12, the band will play an intimate album release show in the heart of their hometown, at Coney Island Brewery in Brooklyn! Get more info about the show
HERE!
Furthermore, LOA are getting ready to continue their S.O.S. World Tour, kicking off this October in England with Doyle (of the Misfits fame) and Evolution Empire supporting!
LOA European Dates:
22.10.: London, UK @ Islington Academy
23.10.: Southampton, UK @ Engine Rooms
25.10.: Birmingham, UK @ 02 Institute2
26.10.: Manchester, UK @ Club Academy
27.10.: Leeds, UK @ Brudenell Social Club
29.10.: Milton Keynes, UK @ Craufurd Arms
30.10.: Bristol, UK @ Fleece
01.11.: Torhout, BEL @ De Mast
02.11.: Düsseldorf, DE @ Zakk
03.11.: Hamburg, DE @ Gruenspan
04.11.: Copenhagen, Denmark @ Amager Bio
06.11.: Hannover, DE @ Musikzentrum
08.11.: Luxembourg @ Kulturfabrik
09.11.: Stuttgart, DE @ Juz Hallschlag
10.11.: Zurich, CH @ Dynamo
12.11.: Graz, AU @ PPC
13.11.: Wien, AU @ Flex
15.11.: Leuven, BEL @ Depot
16.11.: Hengelo, NL @ Metropool
17.11.: Münster, DE @ Sputnikhalle
LOA US/CAN Dates:
12/11: New Bedford, MA @ The Vault @ Greasy Luck
12/13: Quebec City, QC @ La Source de Martinière
12/14: Montreal, QC @ Piranha Bar
12/15: Ottawa, ON @ The Brass Monkey
12/17: Toronto, ON @ Mod Club
12/18: London, ON @ Rum Runners
12/19: Rochester, NY @ Montage Music Hall
12/21: Sayreville, NJ @ Starland Ballroom
Many more dates to be announced soon!
LIFE OF AGONY is:
Mina Caputo – Vocals
Joey Z – Guitar
Alan Robert – Bass
Veronica Bellino – Drums
For More Info Visit: