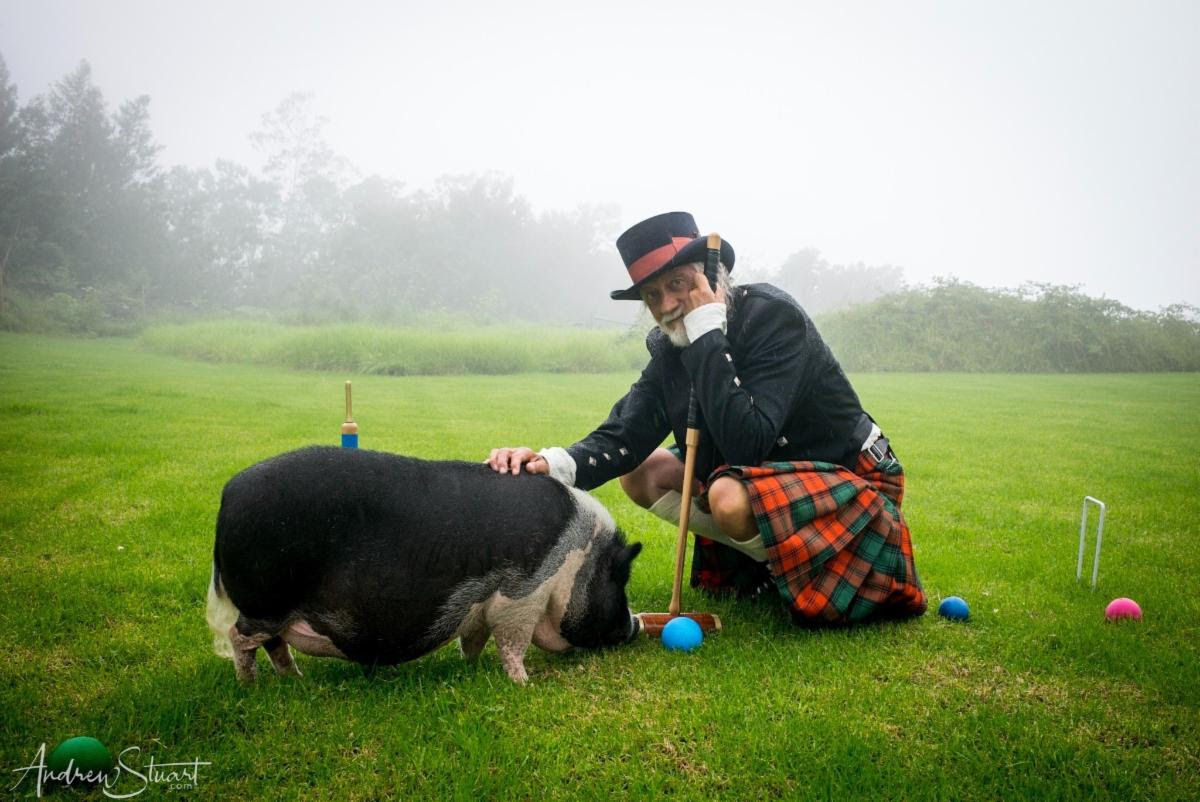 "Downstage" Runs Now Through December 7
Leica Store Bellevue is fired up to exhibit photographer Andrew Stuart's "Downstage" exhibition now through December 7.
A photo isn't just an image. It's a piece of time captured for all of eternity. As an immortalized moment, there should be emotion, there should be action, and there should be a narrative at the center of every single picture – reflecting life and all of its motions and nuances.
Every one of Andrew Stuart's photos relays a story. Whether it's a shot of Dave Grohl in the recording studio pondering his next musical choice for Foo Fighters, a snap of Kat Von D pensively drawing or writing lyrics, or a candid image of Mick Fleetwood's beaming grin, Stuart's photographs come to life through his ability to capture artists and musicians at their most vulnerable and vibrant, having spent his entire career around some of the biggest and best names in the business.
Leica Store Bellevue is located a short thirty-minute drive from downtown Seattle in the heart of beautiful downtown Bellevue. Situated near the magnificent Cascade and Olympic Mountain ranges, Puget Sound, and British Columbia, Leica Store Bellevue proudly bears the title of the Pacific Northwest's premier photographic retailer.
Leica's attractive and welcoming retail space offers the full range of Leica cameras, lenses, sport optics, and accessories, as well a wide-ranging and inspiring collection of unique products, ranging from camera bags to straps, cases and more. Leica's walls feature a frequently updated selection of curated Leica photographic works and the store offers an interesting and enjoyable series of Leica Akademie workshops, along with classes, events, and gatherings tailored to educate and inspire. Leica Store Bellevue is the place for photographers of all experience levels and interests to gather, enjoy coffee and conversation, inspire one another, and participate in this region's richly vibrant photographic community.
Leica Store Bellevue is located at Bellevue Square Mall, 221 Bellevue Square, Bellevue, WA. Opening hours are Monday – Saturday from 9:30 a.m. to 9:30 p.m. and Sunday from 11:00 a.m. to 7:00 p.m. The exhibition is free to the public.
Andrew Stuart Photography online:
Dave Grohl by Andrew Stuart
Chris Cornell by Andrew Stuart
Kat Von D by Andrew Stuart
Randy Blythe by Andrew Stuart