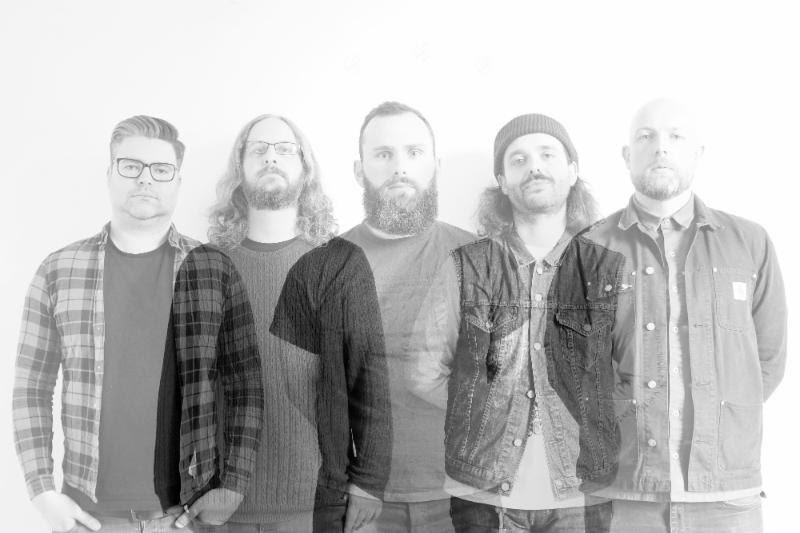 UK-based post-metal outfit LATITUDES presents their massive fourth album, Part Island, through Debemur Morti Productions. The entire LP is streaming at Metal Injection ahead of its official release this Friday. Part Island was produced by Chris Fielding (Conan), mastered at Audiosiege (Converge), and bound in amazing artwork from Dehn Sora (Blut Aus Nord).
Alongside their exclusive advance stream of Part Island, Metal Injection interviewed LATITUDES about the record, the accompanying write-up of the album declaring, "the group perfects their instrumental formula while delving further than ever into complementary vocal tapestries, resulting in a truly visceral and cathartic journey… the record takes you through perpetually alternating glimpses of internal heaven and hell-with consistently seamless and ingenious dynamic shifts-until the lengthy closing title track acts as a tour-de-force reflection of all that came before it. It's a masterful venture."
Experience LATITUDES' Part Island at Metal Injection
RIGHT HERE
.
Part Island
is highly recommended to fans of Alcest, Katatonia, Yob, Radiohead, and Rosetta. Debemur Morti Productions will release the album worldwide on CD, LP, and digital formats this Friday, April 5th. Find preorders at the North American webshop
HERE
, the European webshop
HERE
, and Bandcamp
HERE
.
Part Island Track Listing:
1. Underlie
2. Moorland Is The Sea
3. Dovestone
4. Fallowness
5. The Great Past
6. Part Island
Part Island sees LATITUDES weaving emotive metallic power and dream-state vulnerability, summoning a new level of melodicism through cast-iron, heartfelt songcraft. Foregrounding vocals appear on every album track for the first time in the band's twelve-year existence, delivering a dynamic collection of epic songs, unashamedly brim-filled with sadness and regret. Helmed by a performance of sheer naked honesty from vocalist Adam Symonds, the record incorporates acoustic guitar, piano and analogue synth within flowing volleys of melodic black metal, weighty contemplative doom and the wide-ranging wistfulness of indie, folk, and shoegaze songwriting.
Political and personal, concerned with the mysteries of love and islands literal and self-created, this is a record about dissolution, leaving, reaching an end without ever truly knowing why.
LATITUDES:
Adam Crowley – guitars
Tim Blyth – guitars
Jon Lyon – bass
Mike Davies – drums
Adam Symonds – vocals