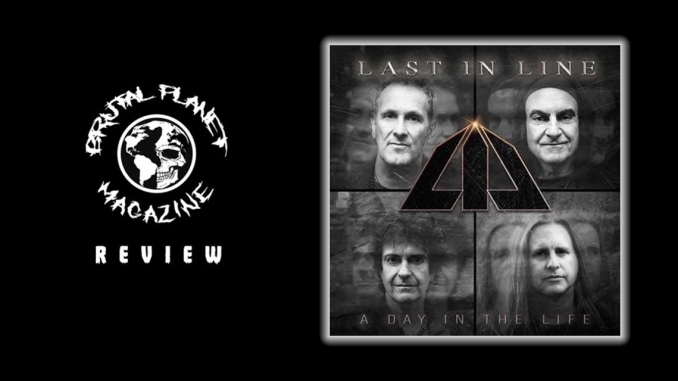 A Day in the Life is the upcoming EP from the super group, Last in Line, which is set to be released on November 11.
The lineup of talent on this heavily awaited EP from drummer, Vinny Appice, who has played with the likes of John Lennon, Rick Derringer, Black Sabbath; bassist, Phil Soussan, known for his work with Billy Idol and Ozzy; guitarist, Vivian Campbell, who is best known for his work with Def Leppard, Whitesnake and the band Riverdogs, and finally, vocalist, Andrew Freeman, known for his lead vocals with Dokken, as well as the Lynch Mob; is a tribute to the music they made with the late Ronnie James Dio, who died in 2010 of stomach cancer.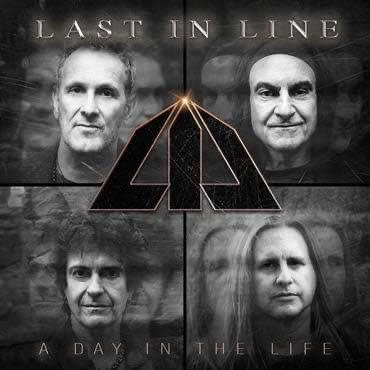 This particular set of musicians co-wrote and played on three of the most memorable and popular metal albums in history, Holy Diver, The Last in Line, and Sacred Heart, with Dio.
The first track, "A Day in the Life", is a cover tune of the 1967 Beatles hit. Their take on the version is obviously harder, with gritty vocals that Freeman is known for as former lead vocalist of the Lynch Mob. The guitars have a metal march feel with Appice's drums leading the charge.
"Hurricane Orlagh "has some big hooks and a grungier sound, with Campbell's signature shred style guitar solos.
"Devil in Me" and "Give up the Ghost", are both recorded live and have strong vocals, powerful lyrics, and are really great, straight forward rock songs.
This group of veteran heavy hitters all bring their individual talents to their third project since 2016 that is sure to be played on rock stations all over the world.
This, no doubt, will bring Last in Line, a much broader audience and help introduce the magic of their music to a new generation of young hard rock fans, while honoring the memory and legacy of one of the most prolific vocalists of our time.
Last in Line is on tour through November with more to be announced.