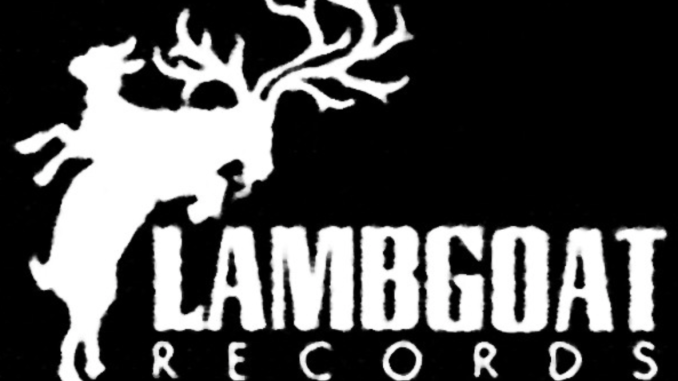 PARIA SIGN TO LAMBGOAT RECORDS + ANNOUNCE VENERATE EP — WATCH VIDEO
EIGHTEEN VISIONS UNVEIL THIRD PURGATORIO SINGLE "FIX ME"— LISTEN
After lying dormant for nearly 15 years, Lambgoat Records is proud to announce: "We're baaaack!"
Today marks the next step in the growth of Lambgoat as an overall brand and company. Lambgoat has spent the last quarter of a century informing fans of news, releases, and drama from within the metal and hardcore community. The revitalization of Lambgoat Records is the next step in what Lambgoat intends to offer the fanbases of the genres we all hold dear.
Today, Lambgoat Records proudly announces two releases from two powerhouse bands: Omaha, NE heavy hitters Paria and Orange County, CA metalcore legends Eighteen Visions.
Watch Paria's "Venerate" music video here.
Listen to Eighteen Visions' single "Fix Me" here.
After a 14-year hiatus, Paria smashed back on the scene in early 2023 with the release of a new song "Venerate." Following that, the band has diligently dedicated its efforts to refining and perfecting an upcoming release. The EP, also titled Venerate, has undergone meticulous mixing by Jim Homan and mastering by Will Putney, and is set to be released through Lambgoat Records, with full details coming soon.
The album's second single "Roadblock" (mastered by Will Putney) will follow shortly paired with a music video.
John Claus, guitarist of Paria, shared, "As a band, this body of work is the best representation of us and our 22-year, music-making journey. We aren't the same band, yet our four 'core' members are intact and so is our approach. We only make music that WE want to hear. Lambgoat shares our ideal and has been an amazing advocate since the beginning. We are thrilled to begin this next chapter as a team!"
Orange County legends Eighteen Vision are now releasing their third single, "Fix Me," off their upcoming release,
Purgatorio
, which will see a physical edition through Lambgoat Records, including limited variants available only through
Lambgoat
and
No Echo
.
"Fix Me" is the third single from Purgatorio, the next release in a 3-part installment series from the band.
Eighteen Visions vocalist James Hart says, "Lambgoat has always been a great resource for hardcore and metal. Always supporting 18V. We'd been having internal discussions on how to best maximize our upcoming Purgatorio release and the prospect of Lambgoat and their new label came up. Their legacy along with where we are as a band felt like it would be a nice fit. We look forward to working with them as they begin their next chapter in the world of hardcore and metal."
Be on the lookout for the full tracklistings and pre-order information in the coming weeks.