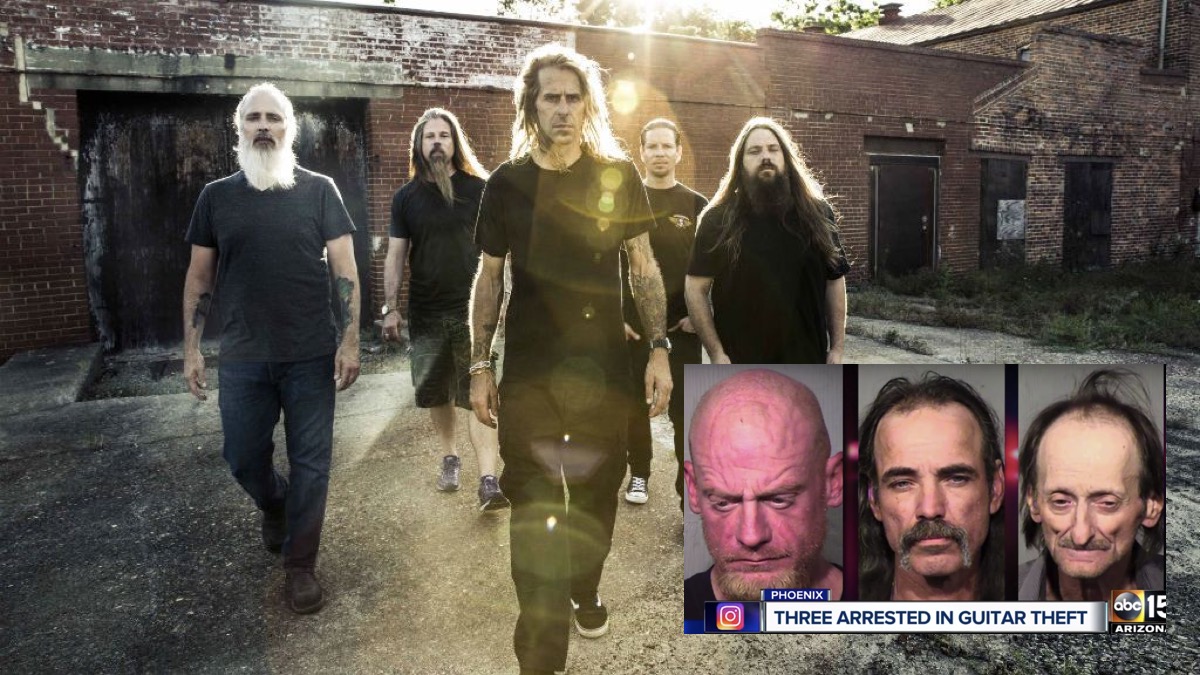 Lamb of God bassist John Campbell was interviewed by Loudwire about the recent theft of some of their guitars. He replied "Methampheatmines!" as he and bandmates laughed at the thieves mugshots.
Hatebreed's Jamey Jasta has even jokingly, posted a screenshot of the suspects with the caption: "The bad news is you're going to jail, the good news is you've been cast to star in the next Rob Zombie film!"
Last month, Willie Adler's 'Warbird' guitar and a hand-painted bass were stolen in Phoenix, Ariz. One of them was put up for sale online and the other was unsuccessfully pawned. The three perpetrators mugshots tell a hilarious story.
"I've been told that the detective on the case is confident [the guitars] will turn up sooner than later," Adler said. "Probably in a Dumpster or behind a drug dealer's couch somewhere… I couldn't have dreamt up a better dream team." added Campbell.
Guitarist Willie Adler also spoke briefly about the next Lamb of God album. "We're about to have a little bit of down time. As soon as we get some time in between these tours and after these tours, that will be the focus. I'm super comfortable where we're at in the writing that's been done so far," the guitarist shares.
(story via Loudwire)