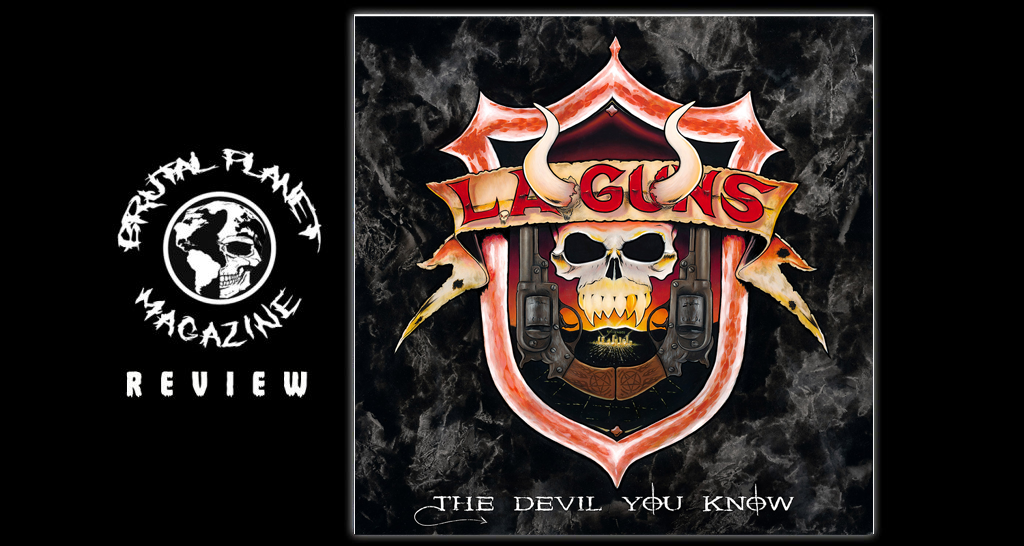 L.A. GUNS are have been active as a professional rock band for 30 years. Since their self-titled debut in 1988 to their widely praised 2017 comeback album "The Missing Peace", L.A. GUNS, led by Tracii Guns and Phil Lewis have always used everything in their arsenal to deliver 100% real rock 'n roll to their fanbase.
Revived after a successful record and tour, the band is ready to attack again with their new album, "The Devil You Know". Fans of the band and of 80's style metal will be happy with the direction and the sound of these tracks.
The band is well known for the 80's style of hair metal that was eventually dominated by bands like Motley Crue, Poison and Guns and Roses. The sound hasn't really changed much since those days and that's not a bad thing at all. People don't put on an LA Guns record looking to hear anything but good, solid, hard rock / heavy metal and they deliver every time.
LA Guns has always had that raw rock n' roll sound, the type of stuff you'd hear in a dirty Hollywood bar on the sunset strip. Walk into a bar like the Whisky or the Roxy and you can still hear a lot of their copy cats today. LA Guns are OG though – they were a huge part of the original scene on the Sunset Strip.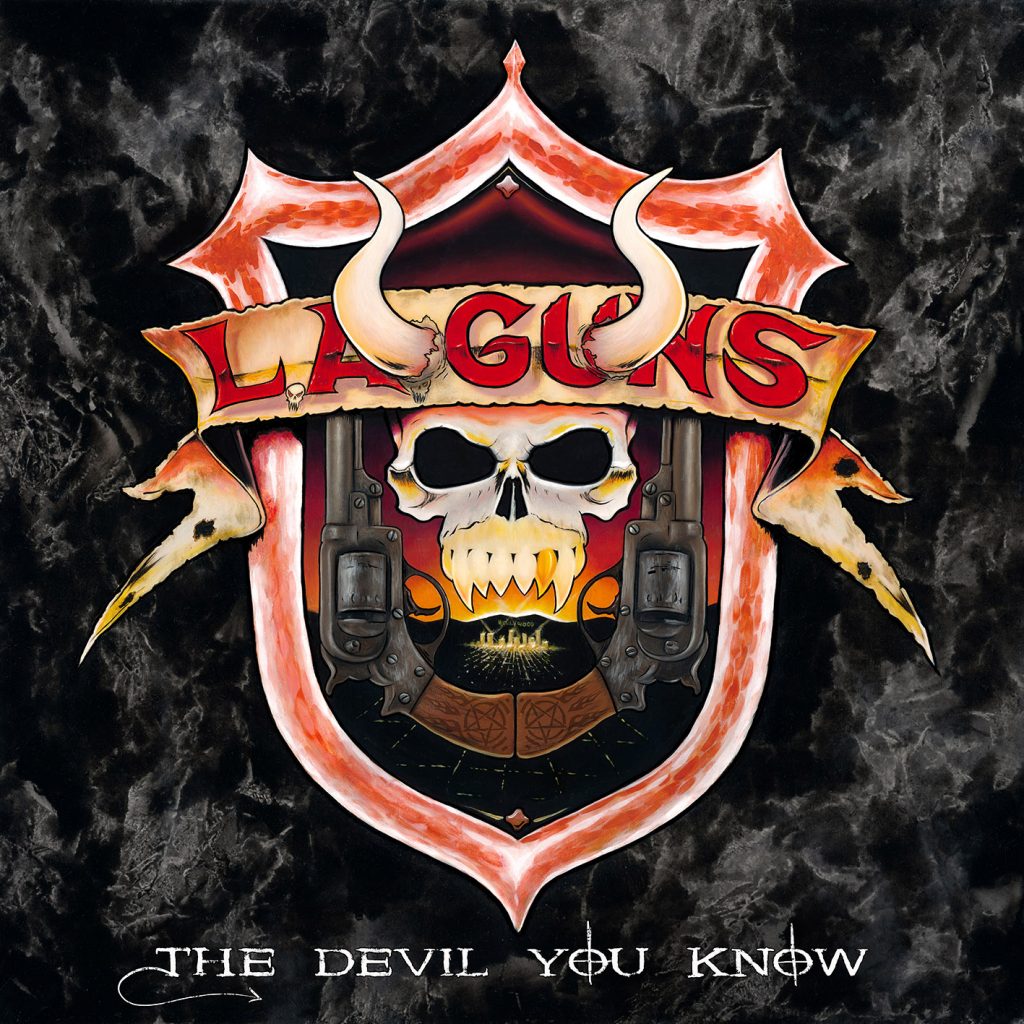 The name LA Guns is synonymous with the grit and glamour style that they and their peers all rose up from. You have to give them credit for sticking to their roots. While Axl is hiring Buckethead, spending 20 years to finish an album and trying to cram everything but the kitchen sink into it, LA Guns have consistently churned out straight up, no frills rock n' roll music.
"The Devil You Know" begins with a track called "Rage." The start / stop riff that opens the track almost reminds you of an engine firing and revving up – about to burn tire marks into the street as it peels out and then speeds off into the sunset.
The second track on the album – "Stay Away" has vocals reminiscent of bands like Motley Crue and Ratt. The mean churn of the main guitar riff and the slick solo's of Tracii Guns bring it the song to a boil. It's a great metal track that new and old fans alike will be able to rock to.
"Loaded Bomb" has a slide riff reminiscent of "Celebration Day" by Led Zeppelin. This song has a classic rock feel all the way through giving you tones of influences from classic artists like Aerosmith, Nazareth and of course Zeppelin.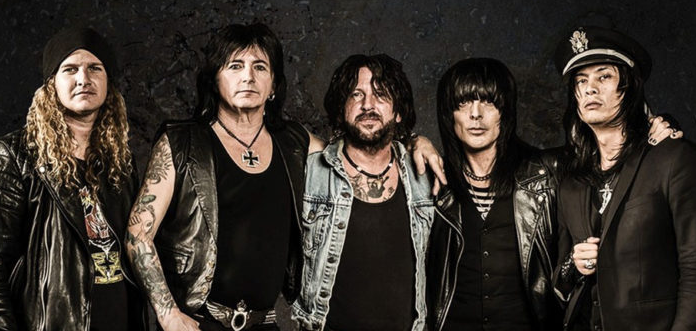 A song like "Needle to the Bone" has a riff that completely embodies the way that early glam metal bands borrowed from punk rock acts like the New York Dolls and the Ramones. It's another dirty sliding rock riff that reminded me personally of other bands from that era that I also love – Faster Pussycat or Poison as examples.
Then you have the track "Going High" which is a welcome foray into some new territory for the band. The groovy "stoner metal" riff it kicks off with is definitely more reminiscent of a band like Kyuss or QOTSA than it is of anything Motley Crue or Poison ever did.
After a thorough listen, this album covers a lot of ground and incorporates influences from Black Sabbath to Led Zeppelin to Kyuss to The Hellacaopters, all while distinctly sounding like L.A. Guns. The word on the street is that the band is rejuvenated and their playing and songwriting prowess makes that crystal clear. The album is a must listen for old school fans of the band – and will almost certainly bring new fans into the fold.