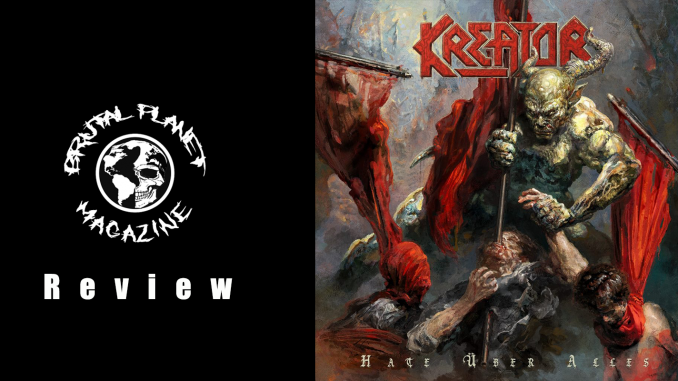 Kreator, Germany's metal royalty is set to launch their latest effort titled Hate Über Alles through Nuclear Blast Records. The translation of the title means Hate Above All and is the band's 15th album of their impressive four decade career.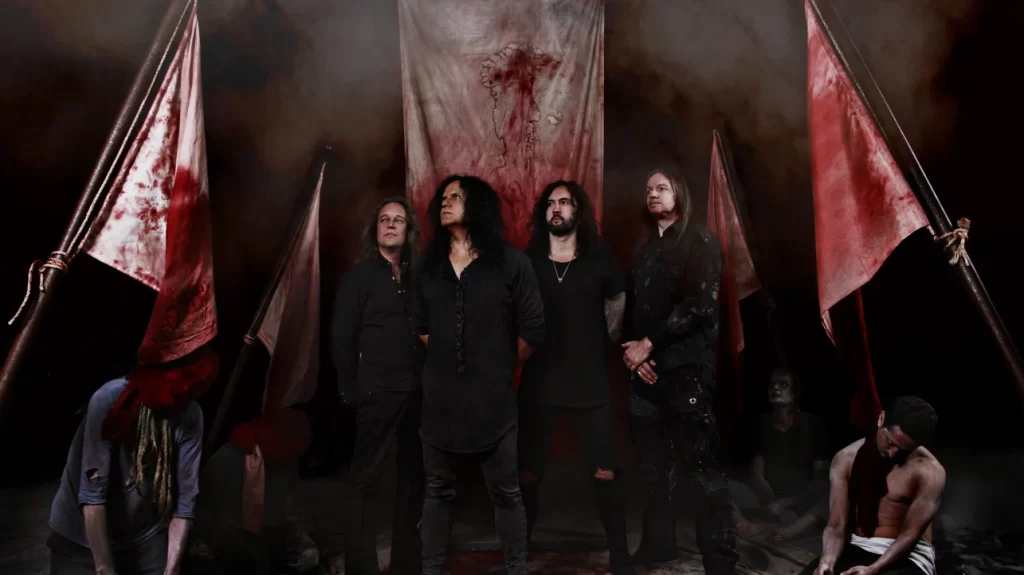 Unlike many scheduled releases for 2022, the majority of the tracks were already written and demoed pre lockdown. The benefits of this allowed the band to fine tune the material. The downtime also gave the band opportunities to explore themes even deeper and come up with something monumental. Which is exactly what Hate Über Alles accomplishes when presented.
The release follows the 2017 chart topping Gods of Violence which brought the band into the public eye. That's a feat not common for an extreme metal band of Kreator's caliber.
The release also sees a new addition to the Kreator roster with Frédéric Leclercq (ex-Dragonforce, Sinsaenum) joining on bass duties.
Everything needed for a solid, angry and edgy Kreator release is present. Prior to embarking with the heaviness of Hate Über Alles, there's an instrumental intro, "Sergio Corbucci is Dead." It's a simple nod to Sergio Corbucci, an Italian film director, screenwriter and producer of violent Spaghetti Westerns. From there, the Kreator onslaught commences with the title track "Hate Über Alles" and the album's first single. It's a punishing track true to Kreator form that sets the tone for Hate Über Alles.
The album's second single, "Midnight Sun" offers up a slight variant to Kreator fury. The band collaborated with a female vocalist named Sofia Portanet with lyrical content that sheds a great story. This addition allows Kreator to create their sonically intensified music but from a different angle.
Along with "Midnight Sun," "Strongest of the Strong" and "Conquer and Destroy" see the band adding some melodic elements. Things that add just a little extra something and different to the Kreator sound.
Preceding "Strongest of the Strong" sees "Crush the Tyrants" setting a tone to march forward along with the heavy guitar riffing.
Make note of the intro to "Pride Comes before the Fall," another element that gives the album just something different. It's just Kreator exploring a tad bit more than they have done in the past. The thing is, these explorations throughout Hate Über Alles definitely work in favor and compliment the Kreator sound.
The downtime during 2020 proved to be beneficial to Kreator. It's blatantly evident throughout while listening to Hate Über Alles. Kreator has delivered with the release of Hate Über Alles. It may just be one of the stronger releases for 2022. The album lands on the streets ready to stake a conquest on Friday, June 10, 2022.