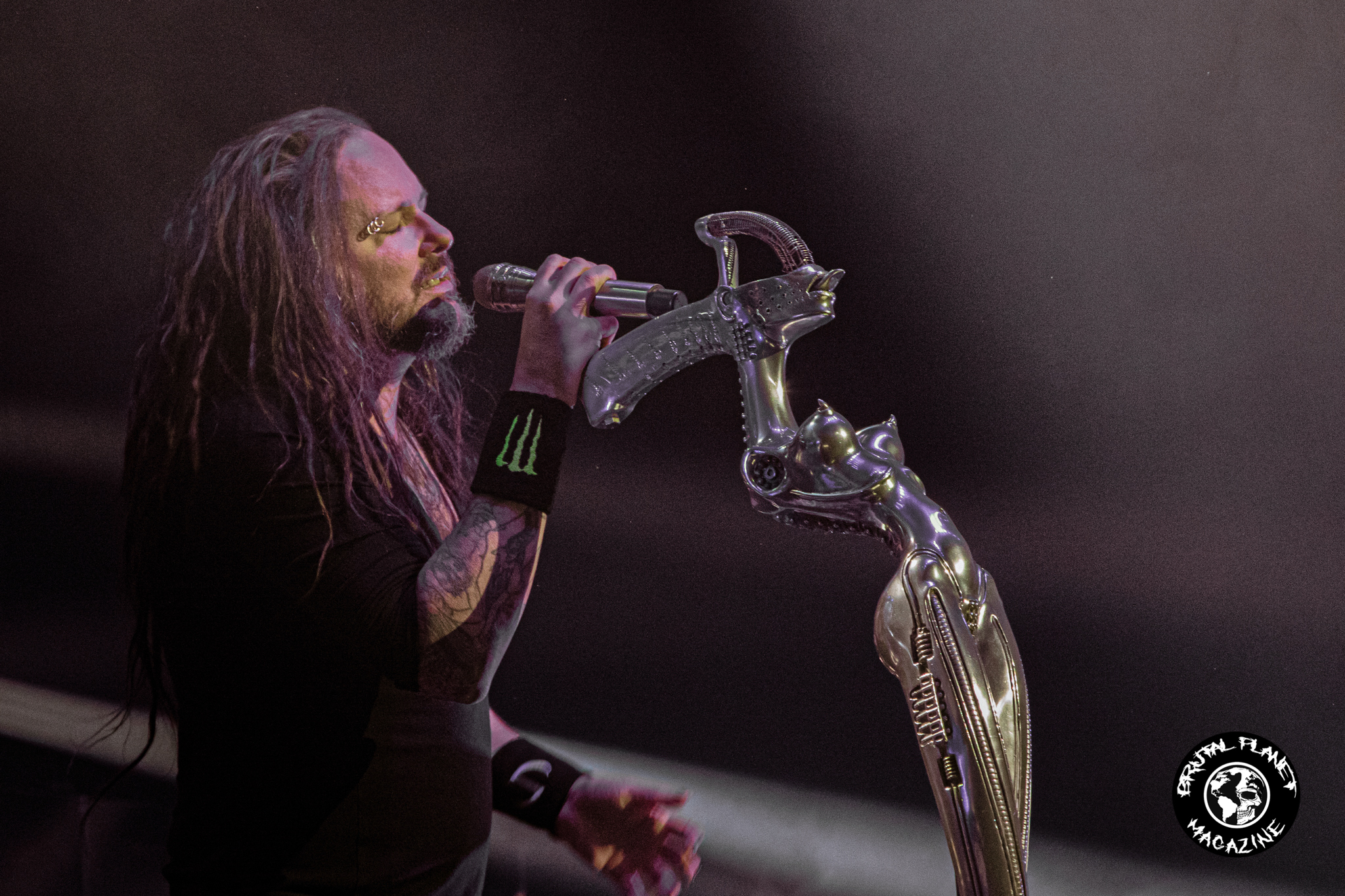 On Friday night, February 7, over 17,000 hard rock fans gathered inside the Xcel Energy Center in Saint Paul, Minnesota to watch Breaking Benjamin and Korn on their Winter 2020 Tour.

The first band to take the stage was the supporting act, Bones UK. Originally hailing from northwest London but now residing in Los Angeles, this female-duo really kicked off the night with a bang. Bones UK may only have a couple of band members but they knew how to stir up the crowd. Vocalist Rosie Bones, guitarist Carmen Vandenberg, and drummer Heavy played singles "Creature" and "Beautiful is Boring" trying to stir the energy in the crowd. The highlight of their setlist was the Beatles cover, "Helter Skelter." These ladies showed that industrial metal is not dead.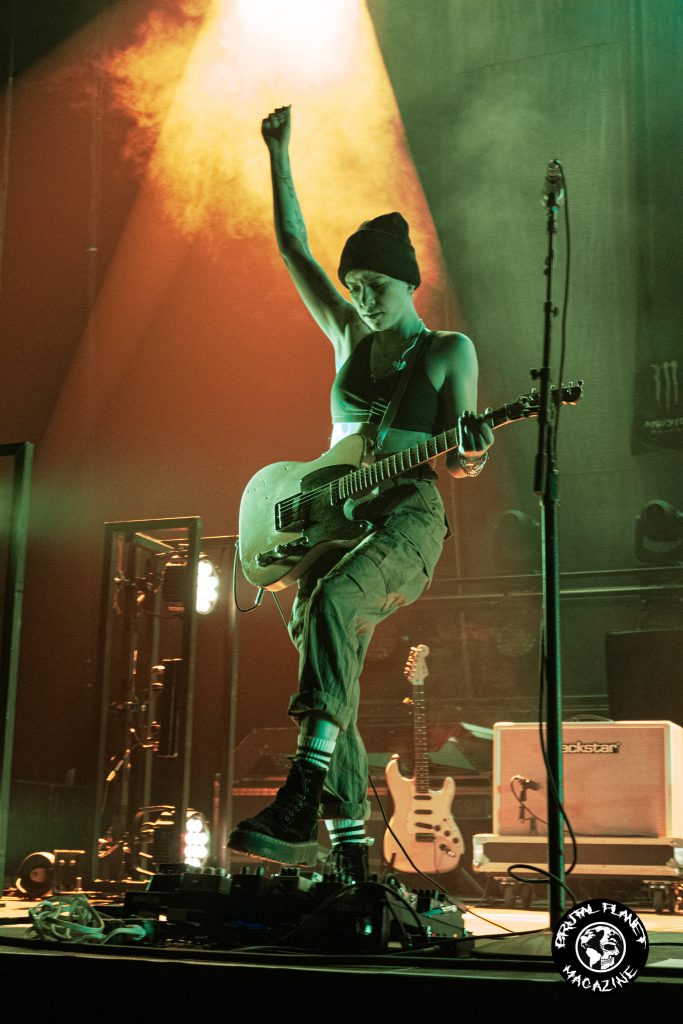 The next band to take the stage was Breaking Benjamin. Since their re-forming in 2014, they have proved they can rock harder than ever before. Their setlist started out strong with "The Diary of Jane" and "Until the End." Lead singer, (and only original member) Benjamin Burnley stepped away from the microphone during the entirety of their third song, "Believe" letting bassist Aaron Bruch take the reins.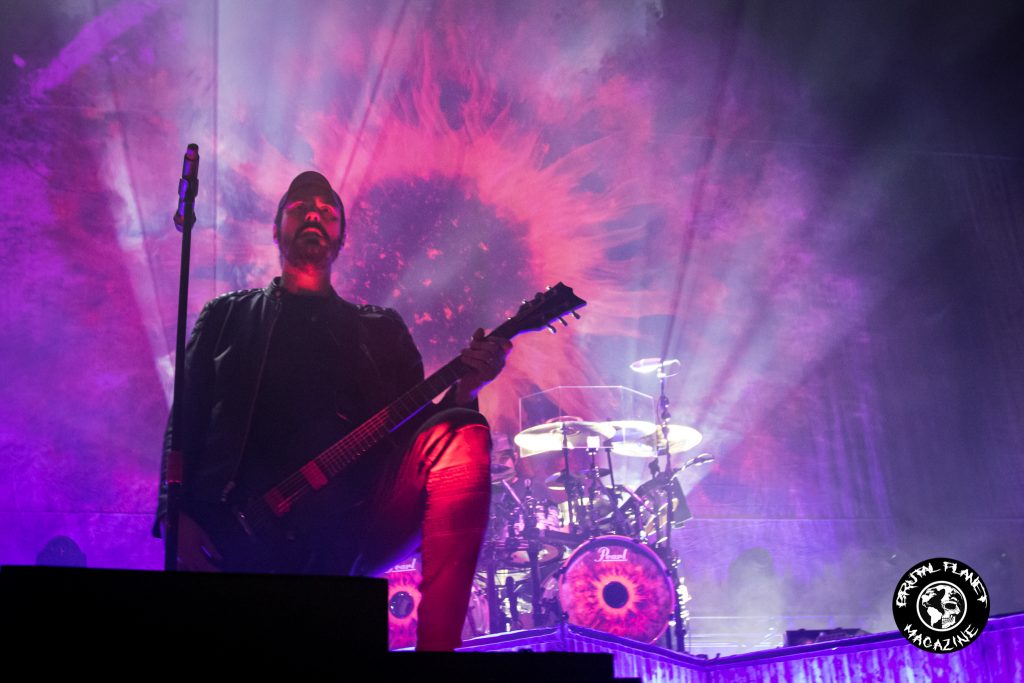 Breaking Benjamin's well-balanced setlist included hit after hit from their extensive catalog. Those fairly new to the band recognized "Red Cold River" and "Failure," and anyone familiar to rock radio was singing along with the number one hit, "Breath." Burnley and the company also stunned older fans by performing "Polyamorous" and "Shallow Bay" bringing back nostalgia from 2002. The Pennsylvania based band ended their set with "So Cold" and "I Will Not Bow."

The headliner was the multi-platinum band Korn; who are now celebrating their 27th year as a band. The energy in the stadium was incredible as they opened up their set. The curtain dropped and "Here to Stay" rang loudly through the arena. Immediately after the first song, drummer Ray Luzier started to play the recognizable sound of the intro to "Blind" on the cymbals.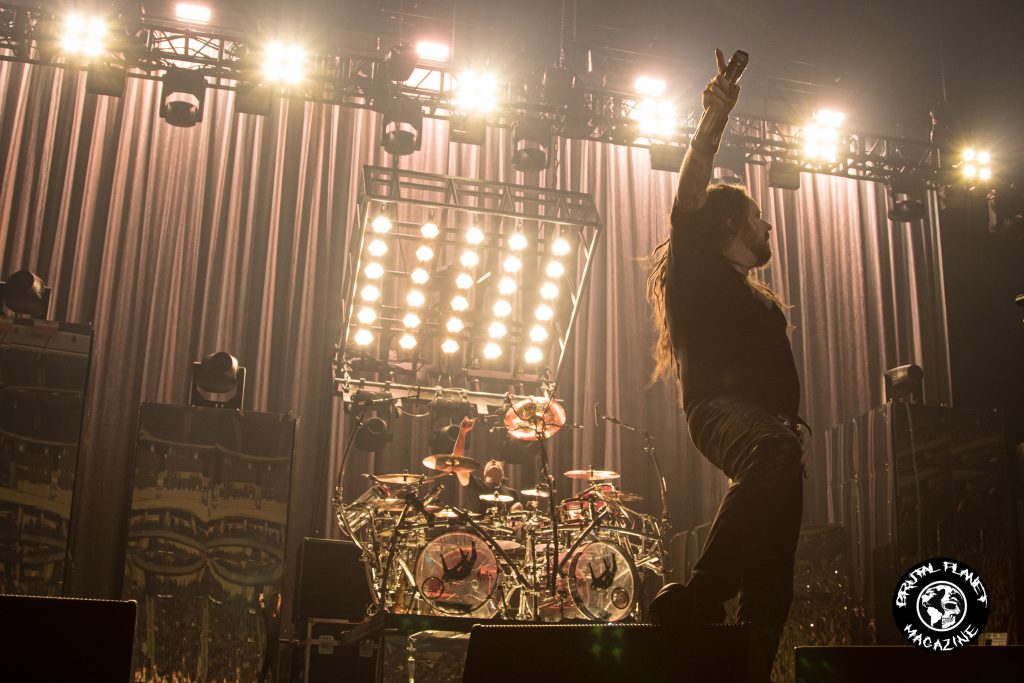 This was the first time the Twin Cities heard Korn perform songs off their thirteenth (and latest) album, "The Nothing." Fans were treated with three in a row: "Cold," "You'll Never Find Me," and "Can You Hear Me." Other highlights from their setlist included: "Got the Life," and "Somebody Someone." Jon also came out with the bagpipes to introduce "Shoots and Ladders," and the song was concluded with a snippet of Metallica's "One."

The thousands of Minnesotans were not satisfied with the 12 song setlist and demanded more. After a few minutes, the band came out to finish the night with "4U," "Twist," "Coming Undone," and "Falling Away From Me." After the show, a guitar (which was signed by all Breaking Benjamin and Korn band members) was raffled off with the proceeds going to Shriners Hospital for Children.