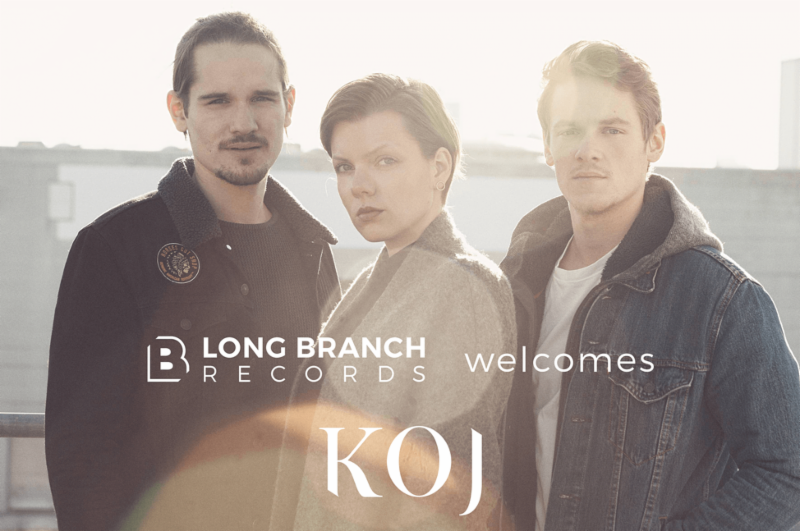 European indie three-piece KOJ have signed an international deal with German independent Long Branch Records / SPV. The single "Who I Am" is the first release within the new partnership and available now digitally. The track features American songwriter and violinist Hannah Epperson as special guest on violin.
KOJ have also performed "Who I Am" as an acoustic version during their latest sundown session. Watch the live session here >
https://youtu.be/I3vgBGUfGG0
Singer and Guitarist Alina von der Gathen about "Who I Am":
"Who I Am talks about what is left after life has turned everything around. You went through something major, felt down and depressed, struggled with your path and whether you should continue the way you did. It's a song about fragility, desperation, new beginnings and the feeling that everything has changed but that the core of who you are still remains. What defines you will ultimately stay, no matter how shaken up you are by life's' struggle and changes.
The song was the last one to be recorded at our session in Denmark. The lyrics are 100% improvised, raw and reflect the uncertainty and emotional instability that the song talks about. In postproduction Hannah Epperson added some ethereal sounds on violin. The band met Hannah at a gig a few months prior and had been moved by her musical skill and personality. The violins that she added to Who I Am brought even more fragility and depth to the song and completed it by adding her unique sound."
Three musicians. Two brothers. One married couple. This is KOJ. Together they give life to a sound that is full of contrasts, sometimes roaring, untamed and raw, as the ocean that inspires them, other times delicate, fragile and minimalistic.
(from left to right): Alina von der Gathen (KOJ), Manuel Schönfeld (Labelmanager Long Branch Records), Simon von der Gathen and Nils von der Gathen (all KOJ).
Line Up:
Alina von der Gathen (Guitar, Vocals)
Simon von der Gathen (Keys)
Nils von der Gathen (Drums)
For More Info Visit: