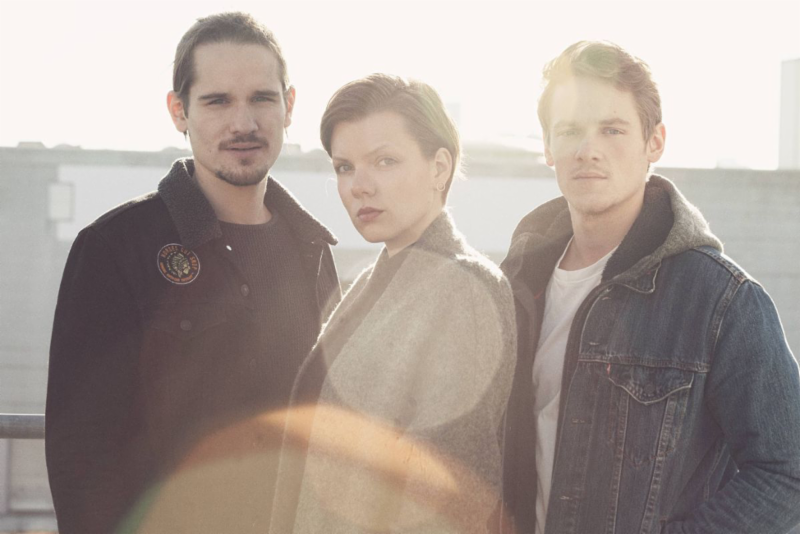 European indie three-piece KOJ have shared their new single "Gold". Watch a performance of the song
HERE
. The single can be streamed at
https://koj.lnk.to/music
Singer and Guitarist Alina von der Gathen about "Gold":
" 'Gold' talks about realising that every human experience is essentially precious and worth honouring. All we have is gold, even the pieces and parts that we'd like to erase about ourselves, the things that are not pretty, not appropriate, not the way they're supposed to be. At the end of the song, however, there is a lot of doubt about whether everything will keep getting better once we realise that life is precious. It ends with the uneasy premonition that things will get really dark, before they will turn lighter again.
The track was the first song to be recorded in Denmark. We recorded everything on our own in a little cottage, with the help of a mobile studio that we brought along with us."
KOJ Live 2019
13.07. DE – Solingen, Phunk Department Open Air
07.11. UK – London – O2 Islington Academy 2 /w Demons Of Ruby Mae
13.11. DE – Hamburg, Hafenklang /w Kochkraft durch KMA
14.11. DE – Hannover, Lux /w Kochkraft durch KMA
15.11. DE – Cologne, Subway /w Kochkraft durch KMA
16.11. DE – Göttingen, Nörgelbuff /w Kochkraft durch KMA
17.11. DE – Bremen, Tower /w Kochkraft durch KMA
Three musicians. Two brothers. One married couple. This is KOJ. Together they give life to a sound that is full of contrasts, sometimes roaring, untamed and raw, as the ocean that inspires them, other times delicate, fragile and minimalistic.
Line Up:
Alina von der Gathen (Guitar, Vocals)
Simon von der Gathen (Keys)
Nils von der Gathen (Drums)
For More Info Visit: