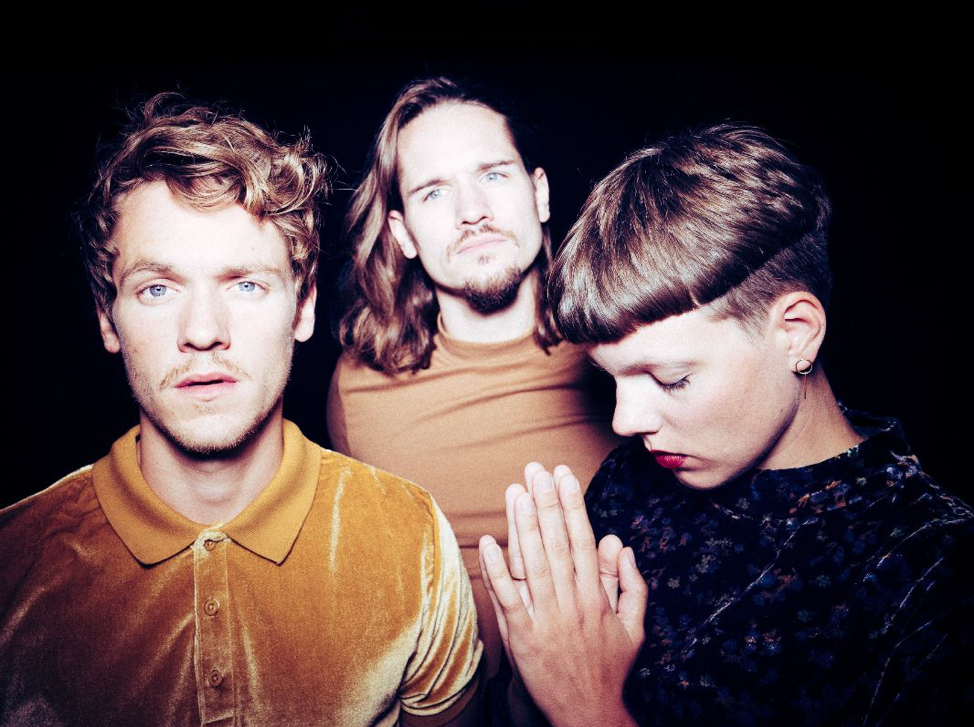 German indie three-piece KOJ share their new single "Home" along with a music video. "Home" explores the idea of belonging and finding a home in yourself, that truly feels authentic. It's about all the confusion and uncertainty that goes along with the search for meaning and purpose in life. "Home" is the first single of the upcoming album and the result of an intense songwriting and recording process.
KOJ comments on new single "Home":
"Writing and recording Home has been one hell of a journey for us! The song existed in about five different versions already, but we just never seemed to get it to a state where it really felt right. The song is super important to us, as it explores the idea of belonging and what it really means to feel at home with yourself, so we dove deep into songwriting once again in early 2019 and finally recorded the version of Home that we had envisioned in our minds. Home was recorded entirely in our home studio in a very intimate setting. In that way we were able to bring out the essence of the song whilst working with a minimalistic set up to be able to hone in on the underlying emotions of the song."
KOJ live
13.11. DE, Hamburg – Hafenklang /w Kochkraft durch KMA
14.11. DE, Hannover – Lux /w Kochkraft durch KMA
15.11. DE, Köln – Subway /w Kochkraft durch KMA
16.11. DE, Göttingen – Nörgelbuff /w Kochkraft durch KMA
17.11. DE, Bremen – Tower /w Kochkraft durch KMA
30.04. UK, London – O2 Islington Academy 2 /w Demons Of Ruby Mae
KOJ comments on making the video for "Home":
"Making the music video for Home was an exciting and creative process, since we did everything ourselves. Parts of the video were shot floating on a river in the middle of the rain, in other parts we were literally dragging our singer through marshy woods and then you have the scenes where we're dancing in a studio set up… so I guess you could say that we've been through a lot in this video! We tried to be bold with the visuals and create two opposite worlds, one which is dark and haunting and another with lots of warmth and movement. The video depicts two opposite worlds. There's the dark and haunting world where people are controlled by external forces, where they feel powerless and out of control over their own bodies. Then there's the opposite world where the characters are free in their expression, where they are taking ownership of their own movement, of their bodies. In a way you could say that they are taking that which is working against them and letting it work in their favor. It's a dance with the impossible. Home was shot entirely in our hometown. Makes sense, right?"
Line Up:
Alina von der Gathen (Guitar, Vocals)
Simon von der Gathen (Keys)
Nils von der Gathen (Drums)
Three musicians. Two brothers. One married couple. This is KOJ. Together they give life to a sound that is full of contrasts, sometimes roaring, untamed and raw, as the ocean that inspires them, other times delicate, fragile and minimalistic.
For More Info Visit: