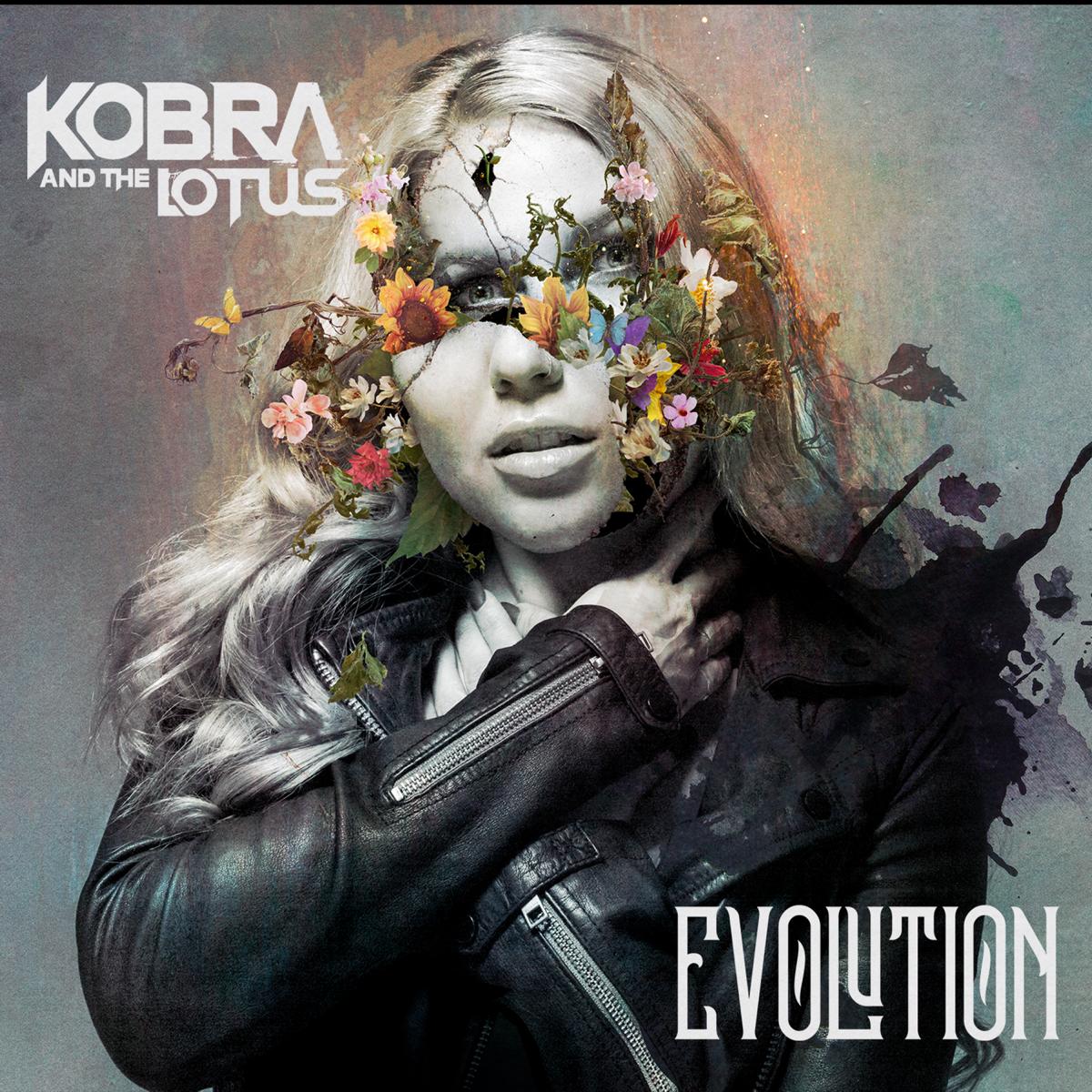 Kobra and the Lotus have built a strong presence in the metal community by putting out consistently solid albums. Prevail I + II in 2017 and 2018 respectively, solidified these rockers from Canada in the United States. Kobra Paige's vocals have redefined the sound of metal in the last three years. In 2019, the release of Evolution will mark a turning point for Kobra and the Lotus. September 20th is right around the corner but here are some things you can look forward to while waiting for the album's release.
A short instrumental track called "Evodem" sets the stage for the title track, "Evolution." Heavy guitars and pounding drums are pleasantly scattered throughout the track as well as Kobra Paige's signature vocals.
"Burn" is up next and was the first single on Evolution. Marcus Lee's drums combined with Brad Kennedy's bass help this track soar as one of the top songs on Evolution. "We Come Undone" has amazing guitar work provided by Jasio Kulakowski and Ronny Gutierrez. Kobra's voice has a distinct Ann Wilson of Heart sound on "We Come Undone."
"Wounds" provides lyrically what one would expect from a song of its title:
"Lay down perceptions that you seek, a false integrity
Lay down your desperate appeal to be somebody else
and hide whatever's real
All that glitters is not always gold
Over the falls I go
Gripping the life
Left inside my soul
Wounds I have sink like a stone
Pulling me under, Pulling me under
Can't let go"

"Thundersmith" is a song that has a beat to it that could be found in a sports arena similar to "The Hey Song" by Gary Glitter. It is catchy and I found myself learning the words and listening to it over and over.
It all gets heavy, dark and melodic with "Circus." It has a heavy beat and guitars making it a stand out on Evolution."Wash Away" is a track that in the beginning sounds epically similar to "Stairway to Heaven." As "Washed Away" progresses, orchestration takes over and crescendos with a majestic sound that is in complete harmony with Kobra's voice. The track is nothing less than grand, making it by far my favorite tracks on Evolution.
"Liar" is a track that lyrically speaks for itself. The passion of it musically speaks volumes to the evolution of Kobra and the Lotus's sound. "Get the Fuck Out of Here" is a song that will go down as the song some can't speak of but know every single word to. The point is very clear in this catchy song.
"In the End" is another song that uses orchestration to make it sound grand and damn does it ever work. The arrangement of the song paired with the guitar work used "In the End" makes it a close second for song of the album.
Evolution is indeed an evolution for Kobra and the Lotus. It combines the iconic vocals of Kobra Paige with orchestration and guitars to create an album not yet made by Kobra and the Lotus previously. Evolution will be released on September 20, 2019 via Napalm Records.