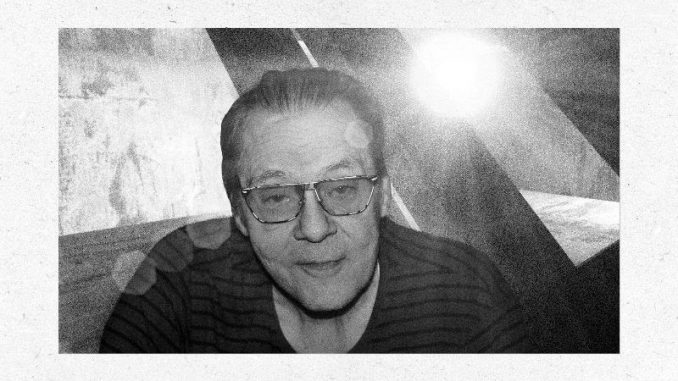 Klaus Schulze and the German record company SPV have extended their long-term cooperation and are currently preparing a new campaign. The new studio album of the electronic legend is titled 'Deus Arrakis', and will be released in 2022.

"After many years of successful collaboration with SPV, it was only natural to put my new album back into the proven hands of an excellent team," Klaus Schulze comments on the contract extension. "I'm happy that the fruitful collaboration continues and wish us all a successful release for my new album 'Deus Arrakis', which is very close to my heart."

SPV Managing Director Frank Uhle adds: "Klaus Schulze is not only an exceptional artist who surprises us again and again, but also a longtime partner and friend of SPV. I am extremely pleased about the renewed collaboration on the new album 'Deus Arrakis' and the trust of Klaus and his team in SPV, which we also accept this time with respect and pride."
More details about the new album will follow soon!
About KLAUSE SCHULZE:
74 years old composer, musician, and producer Klaus Schulze, who was born in Berlin and enjoys his life in the countryside of northern Germany, is known all over the world as THE pioneer of Electronic Music and master of the Moog synthesizer. He shaped the 'Berlin School' and was most influential for various music styles that came of Electronic Music. The 'godfather of Techno Music' – as he is fondly called by some of the internationally known DJs and Remixers – rolls out his extensive sounds, plays his legendary sequences, and creates this unique 'Schulze atmosphere' for more than 50 years now. 'Musique Planante' is the french term to describe his unique works. His beginnings took off in bands like 'Tangerine Dream' and 'Ash Ra Tempel', continued with over 50 solo albums from 'Irrlicht', 'Mirage', 'X' and 'Dune' to 'Farscape', 'Kontinuum', 'Silhouettes' and recently 'Deus Arrakis', in his productions under the moniker of 'Richard Wahnfried' or in his various collaborations with great artists like Arthur Brown, Michael Shrieve, Rainer Bloss, Lisa Gerrard or lately Hans Zimmer: Klaus Schulze always remained faithful to his unmistakable style of making music while keeping an open mind for innovations and experiments.