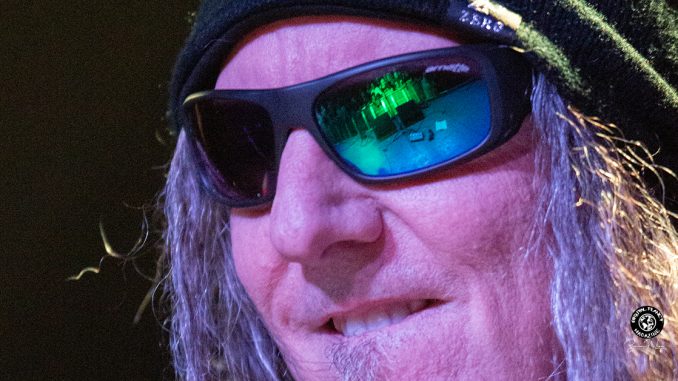 King's X, the band many refer to as the "musician's musicians" band rolled into Dallas for one of three Texas shows. The previous night the band was in Austin and following the Dallas show, the band played Houston. Even though Houston is the basecamp for King's X, it was the first time in five years the trio has been able to play a show there.
Just six months ago, the band played a show at Trees in November. It was a show commitment King's X was honoring from 2020. This time around, King's X was at the South Side Music Hall, a roomier venue with some reserved seating.
Joining King's X on the show roster were locals Bezel and Lowside.
Lowside may be Dallas based local outfit but the band does consist of veteran touring musicians. 
Vocalist Ron Taylor spent time fronting Lillian Axe during the band's classic albums period beginning with the 1988 debut.
Joining Taylor is Darrin DeLatte who handles lead / rhythm duties for Lowside. Like Taylor, Delatte spent time in the classic Lillian Axe era as well but on bass.
The role of bass for Lowside falls on the shoulders of Bob Zilla who spent time in HellYeah and Damage Plan.
Lowside turned out a moderate hard rock set of original material. The band has one release to their credit, their debut from 2012. During Lowside's set, Taylor did mention the band is currently working in the studio.
Like Lowside, Bezel delivered a hard rock set of original material. The band's debut was released in 2014 and a five song EP titled Things We Never Said in 2018.
Bezel will share the stage with national touring acts that come through the DFW area.
King's X return to the DFW area just after six months didn't deter the faithful. Many were happy to see the band back in Dallas. The fans that arrived early for admission were revisiting prior shows or experiences with the band that has been in Houston since 1985. 
Everybody at a King's X show has a story to share. Faces that are recognizable via social media were now being introduced with a handshake and a nice to meet you.
What's unique about King's X, they're one of those few bands whose lineup has remained consistent. For King's X, bassist Doug Pinnick, guitarist Ty Tabor and drummer Jerry Gaskill have been a musical unit for 40 years.
With a timeline of that length, there's another generation discovering and exploring the band's music. That's parenting done right. There were several younger fans, as in older teens ready for their first or repeat King's X experience.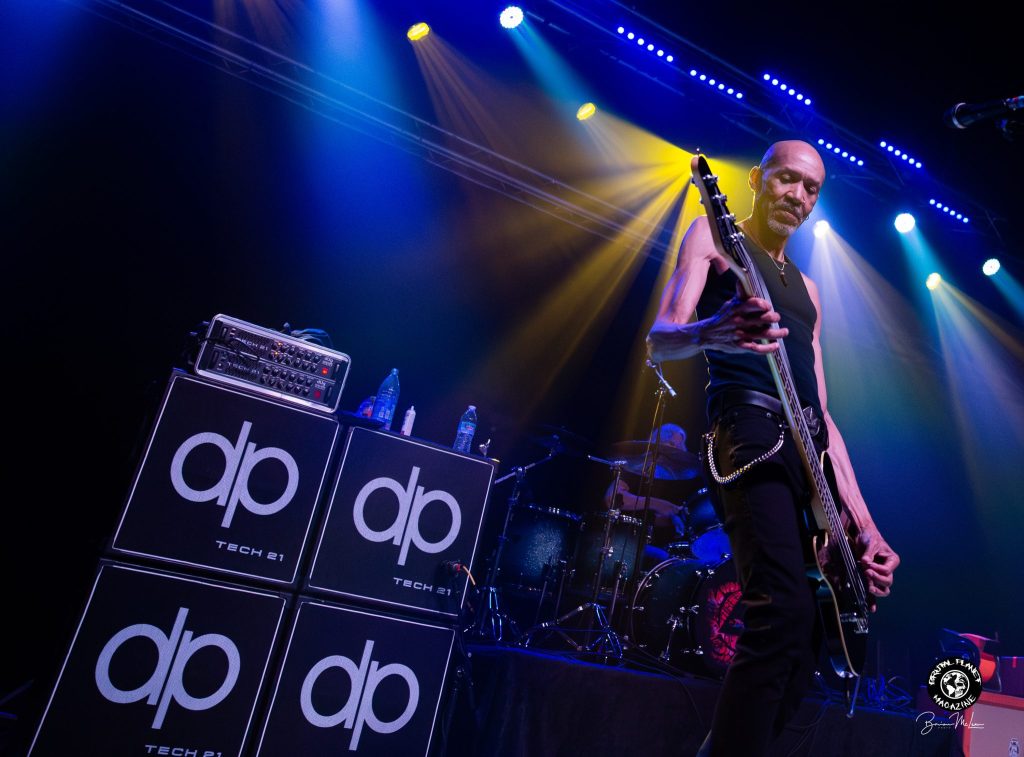 With a clutter free and clean stage, King's X walked out and slid into the first song, "Groove Machine" from 1998's Tape Machine.
The band's set consisted of select cuts from albums dating back to 1992. Fans heard individual songs from King's X, Manic Moon, XV and two from Dogman.
The chunk of material, six songs that King's X played came from 3 Sides of One, their 2022 album on InsideOut. Those were "All God's Children," "Flood Pt. 1," "Nothing but Truth," "Give It Up," "Let It Rain" and "Festival." The six songs ran in a consecutive order with "Pray" from XV closing out the night.
Pennick's thick and solid bass sound was immediately noticeable from the start. Tabor's guitar tone just melted, complimenting Pinnick and Gaskill's rhythms stitched everything together.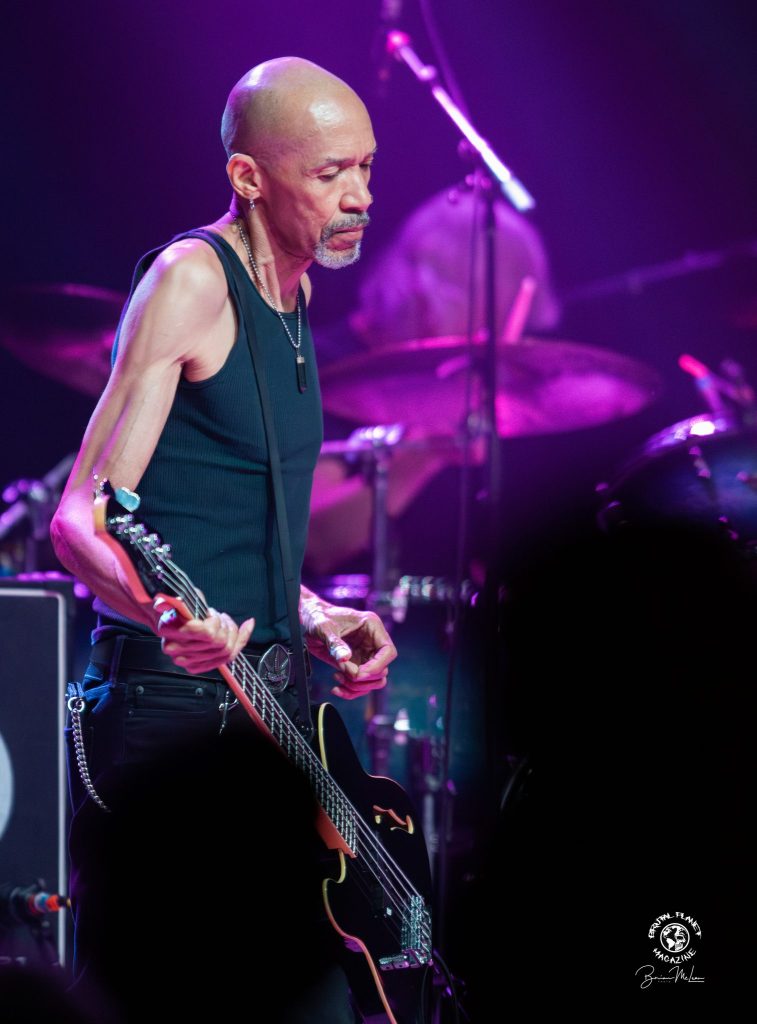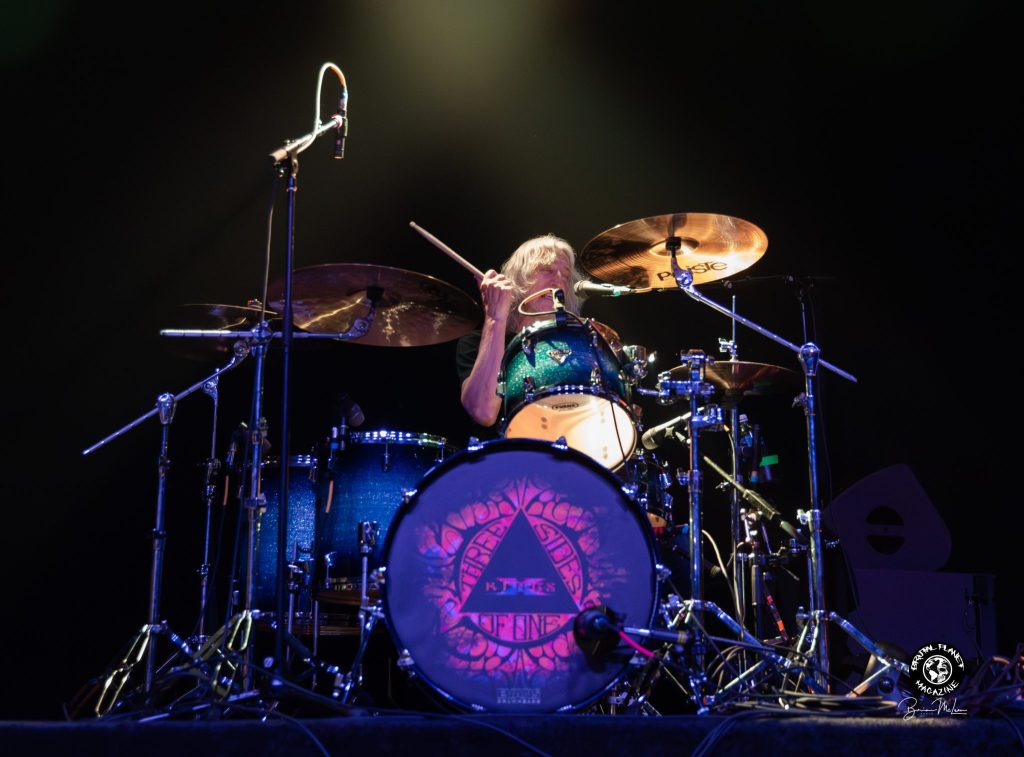 There were elements of progressive metal, funk, soul, blues and grooves present. It was an evening of chill that was complemented by King's X music. A thoroughly enjoyable evening of great music free of extreme behavior. 
King's X doesn't have a full blown tour setup. What they do have are four sets of two and three dates at a time in June, July, August and September. For each month there is one set of dates and the shows are scattered in various regions throughout the US.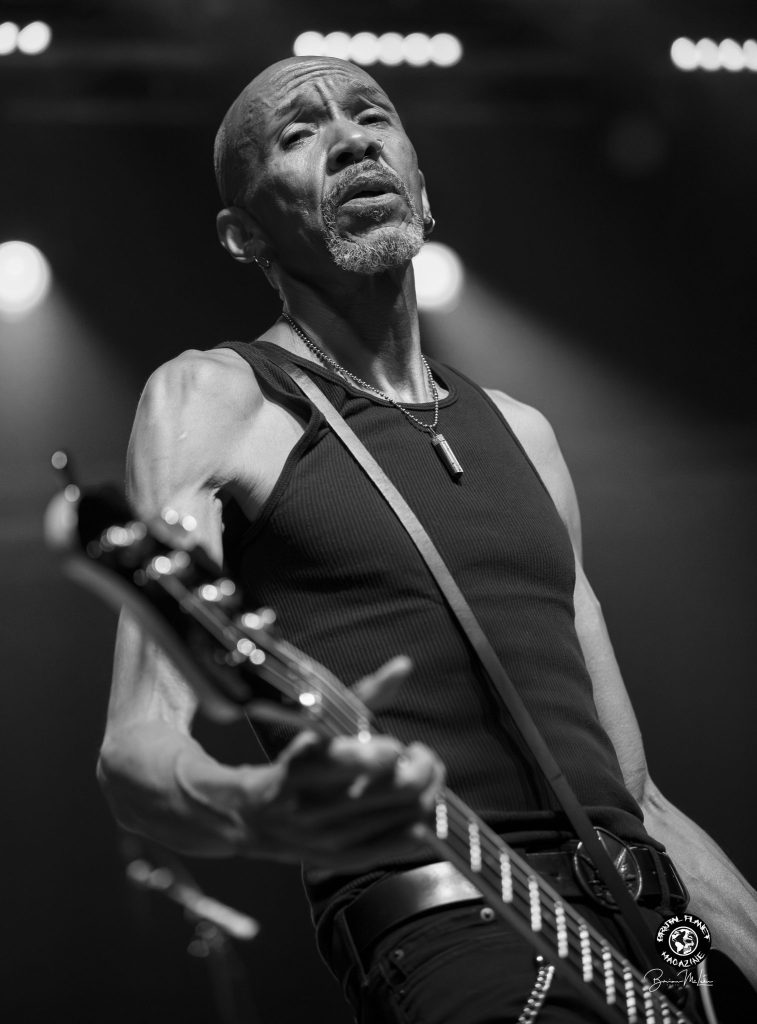 There's New Mexico / Colorado, North Carolina / Tennessee / Georgia, New Jersey / New York and three dates in Ohio.
King's X isn't getting out as much as some would like. If there's an opportunity to attend a show within a reasonable travel distance, do it. There will be no regrets witnessing a fine showing of superb musicianship.