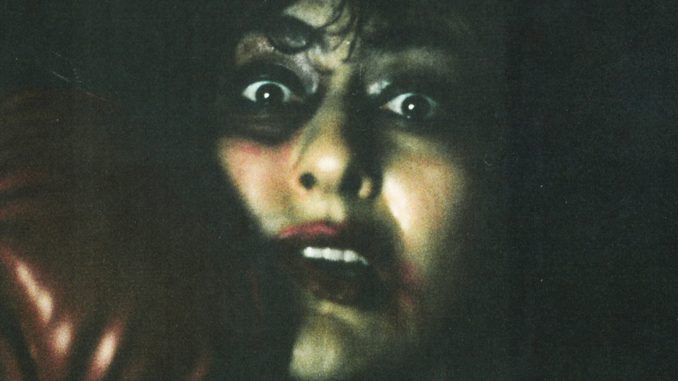 Photo credit: Yoshino
July 14, 2021 – King Woman offers a final preview of their already critically-revered album Celestial Blues (July 30, Relapse Records) with the release of the song "Boghz" (https://youtu.be/YbaUsTfkGWI).
"It's a tragic story about one ancient soul split into two separate bodies. Only knowing a sick and twisted version of love, one half nearly destroys the other," explains King Woman's Kris Esfandiari. "It's about being at the mercy of a sadistic person who you have an undeniable psychic bond with."

The track, one of the nine jaw-dropping songs on the album that Stereogum dubbed "a heaving and gloomy expulsion," continues the riveting reveal of an album that's quickly become one of heavy music's most anticipated releases of the year. Esfandiari previously released a pair of videos showcasing the album's diversity. The debut preview came via "Morning Star" (https://youtu.be/tk-rxh1xmKs), a track Revolver described as "doomgaze ballet," and Brooklyn Vegan noted for its unique "ability to mix dark folk-style singer/songwriter"and "towering sludge metal riffage." "Psychic Wound" (https://youtu.be/ckQsqGYfTYc), featuring a performance that veered towards ritualistic bloodbath, followed. Both videos were directed by Muted Widows.

Celestial Blues was recorded in Oakland, California by GRAMMY-nominated engineer Jack Shirley (Deafheaven, Amenra, Oathbreaker). The band is rounded out by drummer Joseph Raygoza and guitar player Peter Arensdorf. Visual collaborations featured in the album packaging and surrounding imagery were created by Nedda Afsari, Collin Fletcher, and Jamie Parkhurst.

Album pre-orders, including limited-edition vinyl and merch, are available now. Physical pre-orders are available via Relapse's webstore (bit.ly/kingwomancb), while digital downloads and streaming links can be found here: (orcd.co/kingwomancb).

King Woman has scheduled a trio of mini-residencies in Los Angeles, Brooklyn, and Oakland. Boy Harsher DJ and Rituals of Mine are amongst the openers for the upcoming shows.