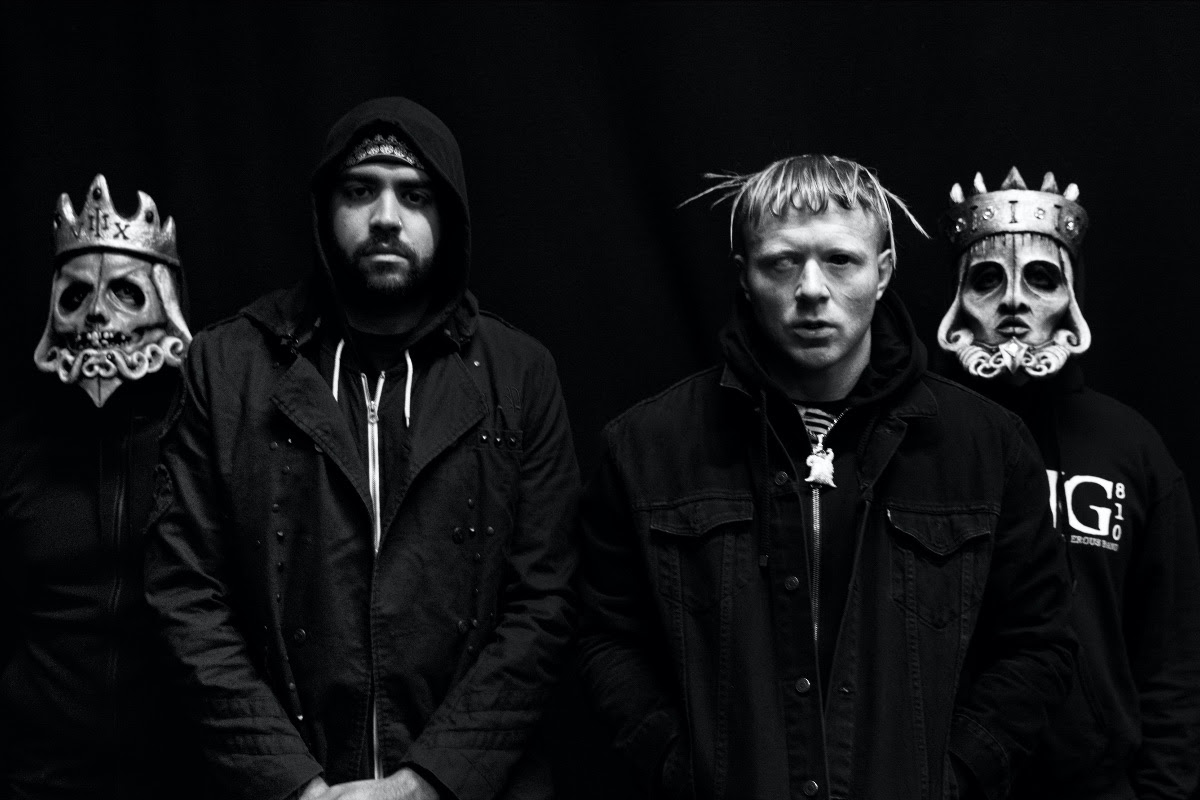 KING 810's new album,
AK Concerto No. 47, 11th Movement in G Major
, is out today, November 13. It's available
here
.
Strap yourself in because the material is unsettling, unnerving, and wholly gripping — just as fans and beyond have come to expect from this peerless Flint, Michigan band.
AK CONCERTO NO. 47, 11TH MOVEMENT IN G MAJOR TRACK LISTING:
"AK Concerto No. 47"
"Red Queen"
"I Am the Enemy"
"Hellhounds"
"Love Under Will"
"DaVinci Hands Pinocchio Nose"
"Dukes"
"House of Dust"
"Love Bomb"
"Suicide Machines"
"2A"
ABOUT KING 810:
KING 810's self-issued fourth album, AK CONCERTO NO. 47, 11th MOVEMENT IN G MAJOR, dropped on November 13, 2020 and boasts the apocalyptic tracks "Red Queen, "Dukes," and "Hellhounds." It follows the also self-released SUICIDE KING, which arrived in January 2019 and featured the fan-favorite tracks "Heartbeats" and "A Million Dollars." The band's sophomore effort LA PETITE MORT OR A CONVERSATION WITH GOD included the singles "Alpha & Omega" and "I Ain't Goin Back Again." Described by Metal Hammer as "…one of 2016's most fascinating albums," lauded by MetalSucks as "…one of the most diverse heavy music releases in recent years," and hailed by Metal Injection as "…2016's best example of what an album should be," LA PETITE MORT OR A CONVERSATION WITH GOD found KING 810 taking listeners deep into the dark heart of their hometown. Their acclaimed and now-infamous debut, MEMOIRS OF A MURDER, arrived in 2014 and laid the foundation for an inspired, holistic body of work that sends ripples through the heavy music scene. And they've only just begun…